Update 4.13.2014: This NS400R has been relisted a few times at $6500 with no reserve but still not takers. Links updated. -dc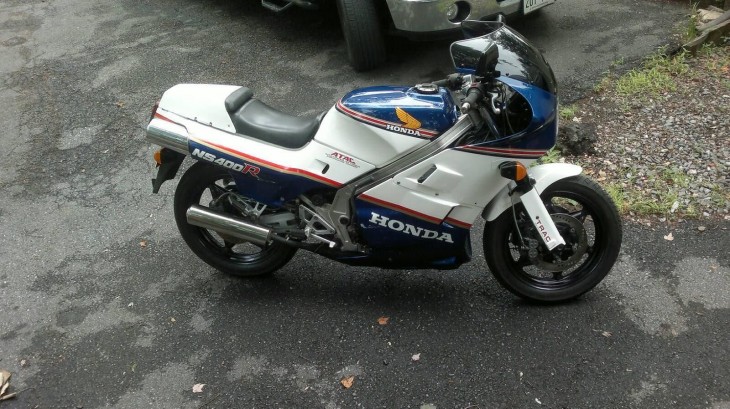 Here's a Honda NS400R with an opening bid of $6500 and no reserve. It has minor faults but compared to the minters that we've seen in the last year, this one looks to be an affordable rider. Bid soon though, it ends in less than a day.
dc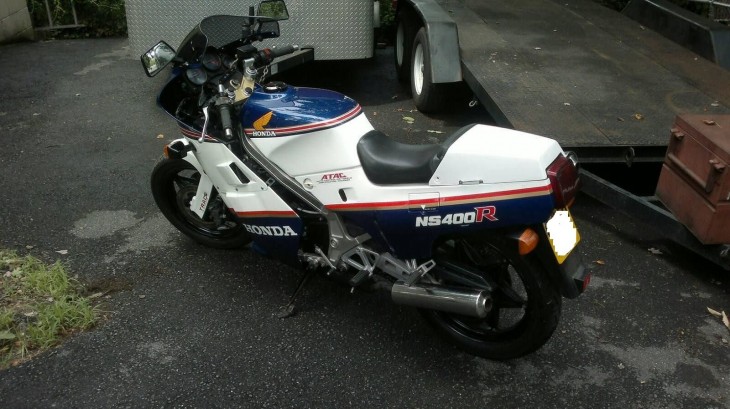 from the seller:
This particular bike is in the Rothman's livery and is in very good shape, particularly for its vintage. The windscreen is cracked at the mounting point and there is a slight kink in the windshield mounting bracket. There is also a scratch on the bodywork where the pit stand rubbed the fairing because of improper packing and some on minor cracks at the fasteners. Some scratches on the backside of the mirrors.

The bike has 30K miles on it and it starts right up and runs strong. It received a thorough going over prior to my purchasing the bike. I don't have a complete service history, but the bike runs better than its mileage would indicate so it's either been very gently used or possibly rebuilt along the way. Titled and tagged in Oregon, the bike is currently in Maryland. The buyer is responsible for pick up/shipping. Also included are a cover, pit stand, solo seat cover (not pictured), a new set of stock tires (not mounted) and a complete, original workshop manual.