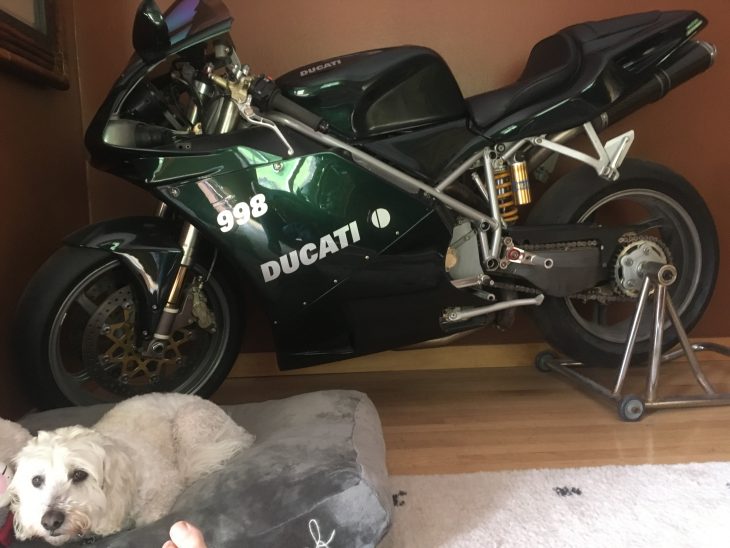 If you feel like snagging a patent-leather set of, um, leathers and flying around the Oakland freeways like Trinity did in The Matrix Reloaded, may we present your ride. The bike from the original Hollywood scene was a 2001 Ducati 996, but by the time the movie came out, Ducati's 998 had reached dealers. So sci fi fans were treated to a 2004 Ducati 998 wearing a beautiful metallic green paintjob and some stickers bearing the title of the movie.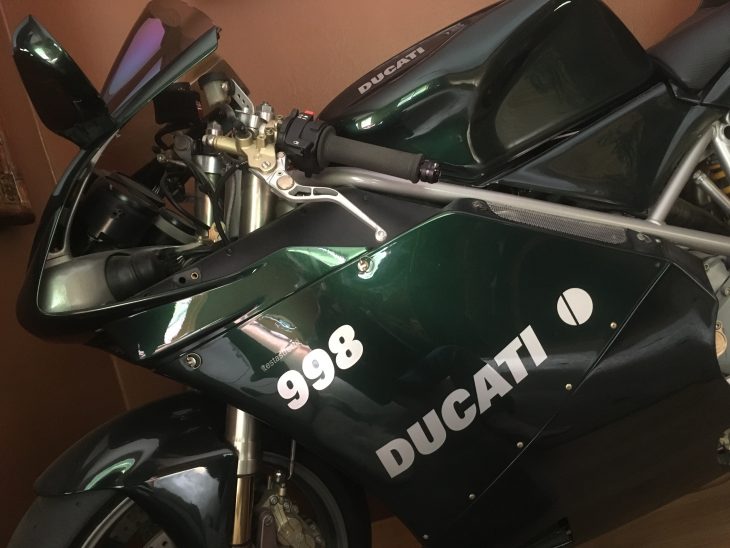 Under the skin, the bike was a standard 998, sporting an Ohlins fully-adjustable rear shock and adjustable Showa forks. The Tetrastretta twin pushed out somewhere around 120 horsepower in the final iteration of the iconic 916 body shape. As Ducati special editions from the mid-aughties go, this one is pretty light on special details, but its lineage is enough to make collectors drool.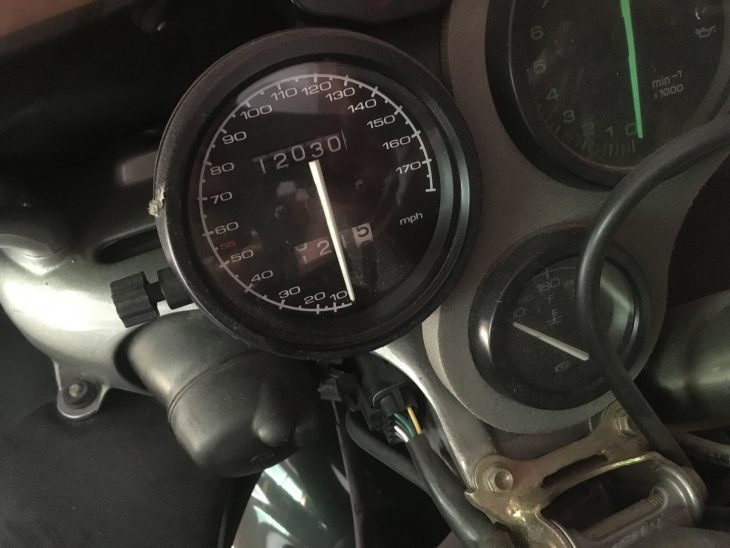 Production numbers are hard to pin down. The seller says around 200 were built, while various Internet sources claim between 150 and 200, or just flat out admit they have no idea. Suffice to say, there aren't a ton of these things kicking around.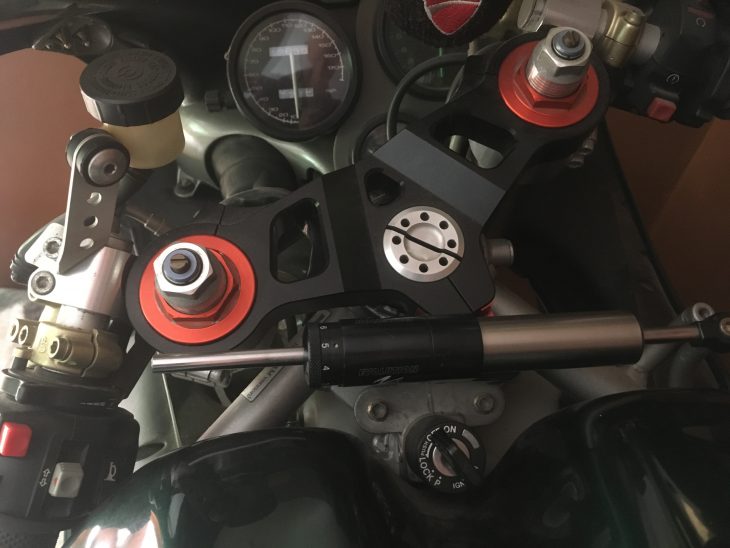 Aside from a tear in the seat, as noted in the Craigslist posting, and aftermarket rearsets, this 2004 Ducati 998 Matrix Edition is as it left the dealer. The seller notes that the bike has been displayed for the last few years on slicks and a non-op title. Before it was put to rest, it reportedly ran well, though it was apparently a lemon law buyback.
From the Craigslist post:
Rare Matrix edition, only about 200 units built. Collector's bike.
This bike is prepped for display. Fluids and battery removed, slicks installed. It has been like that in my living room for the last 5 years. It was running well before.
Non operable, title in hand, says "lemon law buyback".
No scratches, great condition. Small tear in rear seat as depicted. Everything original except for rear sets.
Rear stand included. Dog not included.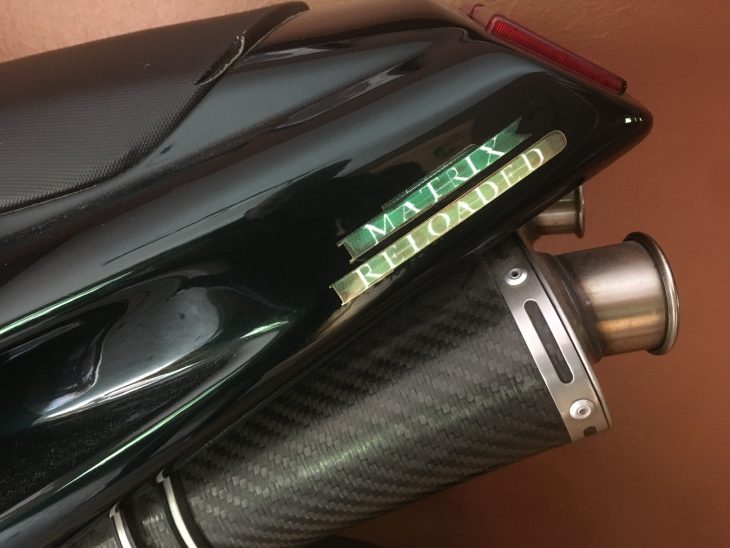 With 12,000 miles on the dial, we have to guess that whatever issues this bike had from the factory have been handled. And, at $7,000, it's a semi-affordable way to own a rare Ducati in an iconic body style.