How Rare Do You Like Them?  Two Suzuki GSX-R750R LTD's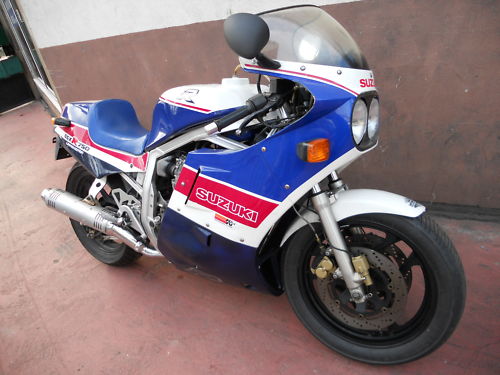 Anyone itching  to visit France this winter?  Specifically a suburb of Paris?  Sounds like a good opportunity of pacify the Mrs. and then break the news that you have a couple of large crates heading back to the states with her.  We have a "usual" Limited and only the second Japanese spec LTD I've ever seen for sale outside of Japan up for grabs.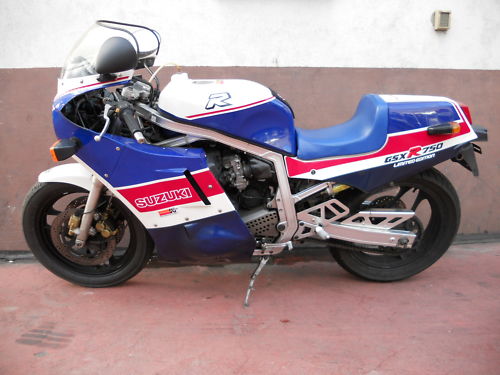 It's been used (37,000 miles) but it hasn't been modified much.  I'm noticing the rear blinkers and the wheels appear to be black instead of dark blue.  Maybe it is just the photos or a Euro model thing.  Yikes, with those blinkers up there, does that mean someone has drilled through that solo tail?   Who out there on the internets knows if there were any differences on the Euro Limited?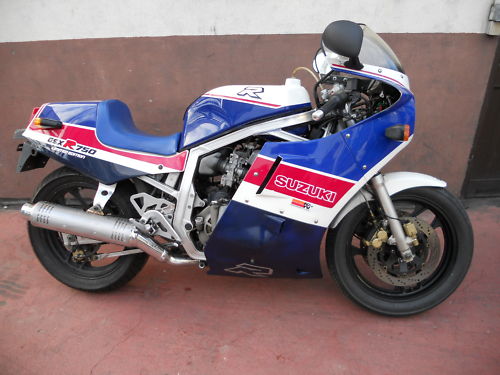 Ok guys, what do you think about the pipe?  Is that the original?  I believe the US version's were black.  This one is listed as a classified ad and the asking price is $11,000.  Sounds kind of steep to me for the amount of miles on the bike.  That is the general range that low mile bikes have been selling for here in the good ole USA.  .
—————————————————————————————————-
Of course this is the more interesting of the two bikes.  You just don't see these outside of Japan.  The Ebay description says this is a limited edition by Yoshimura.  Maybe a little is lost in translation because this is a Japanese spec GSX-R750R Limited.  Yoshimura did produce some very special (and pricey) road going GSX-R's but they were known as "Tornados" or "Bonnevilles" and there was no mistaking them for a stock GSX-R.  I believe they were all the larger 1100's as well.
This may not have been made by Yoshimura but those are their colors and the bike was a tribute to the bike raced in Japan.  I would love to know if the claim of 100 bikes produced is accurate.  This is listed as an 86 model but it looks like it might be an 85 from the Japanese brochure that I have.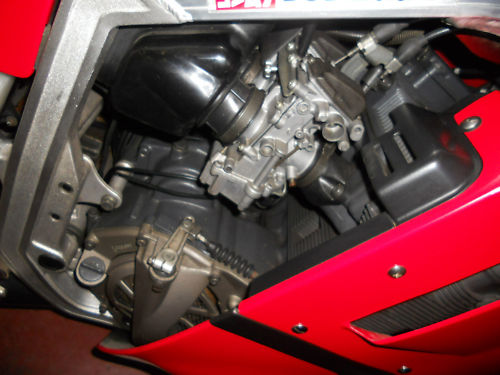 A lot of sport bikes were  HP limited in Japan back then but I really don't know if the 750 had any of those restrictions.  It was usually some sort of combination of carb size, CDI and gearing if it had been neutered.  The mileage is 12,000  (19,000 KM's on the speedo) and the entry fee is $16,000.   Now that price is a little more interesting.  Low mileage, close to stock and a limited, limited. 
A Yoshimura  Tornado/Bonneville.

Another one and be sure to crank up the music half way through  on this one!
IK