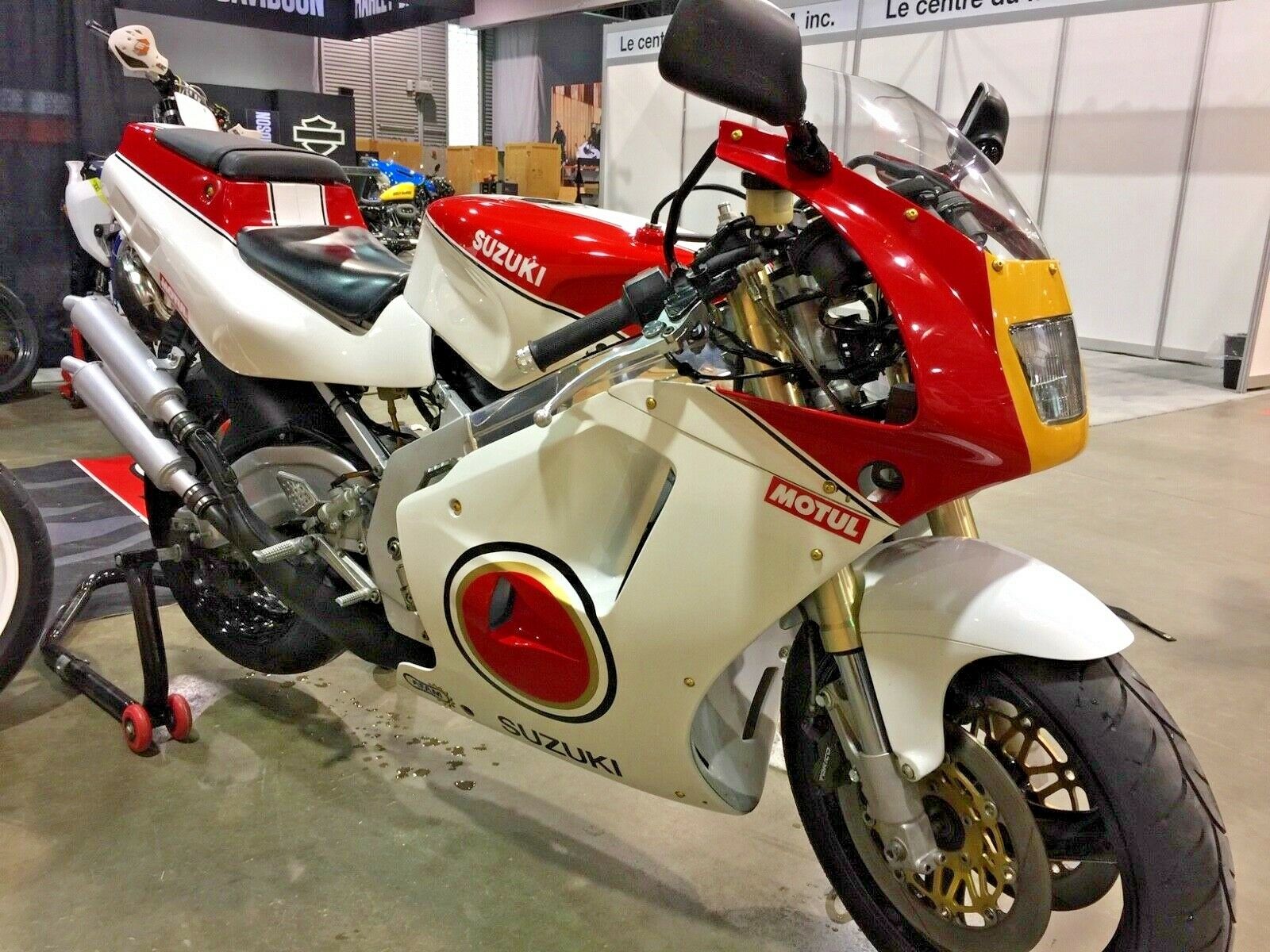 Pity the US-based two-stroke fan. Few models were ever officially imported into the US, and those that did hit our shores only lasted for a couple of years. And while we should be happy we ever got them at all, vitally missing were the hard-edged smokers and the big bore machines. Casting eyes northward, we could watch our Canadian neighbors ring-a-ding-ding and pop and smoke with glee – but this was all from the tree of carnal knowledge for stateside riders. Until bikes started to get old enough to import, that is. And even with used-bike age laws, there are still large areas of the country where these machines are verbotten (you Californians, otherwise too cool, got staunched on this one). As the laws of supply and demand go, where there is no supply there is capacity for high demand, which leads us to today's 1992 Suzuki RGV250.
Suzuki smokers started life out at parallel twins, but it was soon realized that the vee configuration offered several benefits. Perfect primary balance, for starters. A smaller, narrower profile aided in aerodynamics. And finally, the configuration lent itself to moving weight around in the chassis as Suzuki sought to achieve the perfect weight distribution. So effective was the RGV that Aprilia first bought engines from Suzuki, then built their own clones under license, and then finally engineered their own modification to the platform. For Suzuki models, figure about 55-60 wild horses – once the tach swings up towards 11,000. That is for an exported model, such as this Canadian steed. Home market bikes are restricted and have less. With a dry weight in the 280 pound range, there is plenty of motive power to make this fun.
From the seller:
Absolutely superb VJ 22A in really nice condition. Well maintained and well taken care of, wheels and asymmetrical swing-arm recently powder coated, forks not rusted no pitting, all consumables ready to go (brakes, chain, sprockets and tires). The carburation has been cleaned out, jets changed in 2018. The bike is located in Quebec city Canada and comes with a Quebec ownership (equivalent of a title). The bike comes with a box of spare parts (lower engine case, clutch lever, some handlebar controls). All in all an excellent machine very well preserved. I am more than willing to either take care of the export process/shipping or help out with it. I can even drive across the border and meet on the US side. For the US buyer, I provide all necessary documentation to ensure smooth transition past the border but whatever pertains to your county DMV is the buyer's responsibility.
The well-sorted twin is encased in a chassis complete with GP-racing amenities: twin-spar lightweight aluminum frame rails, nifty asymmetrical banana swing arm, stacked exhaust pipes, and trick (for the time) upside down forks. This was meant to be a racer for the streets, and with the proper livery one could imagine playing Kevin Schwantz at every roundabout. Which leads us to the primary issue with this particular offering: It has quasi-Lucky Strike colors, but is missing some key graphics. This leads to questions regarding whether it is a true LS, or simply a bodywork swap. Perhaps it is a legit LS but was rebuilt as the result of crash damage (the box of spare parts that comes with the sale could indicate same). The 22,000 km (sub 14,000 miles) on the all metric clocks is not that concerning, but as always, interested buyers are cautioned to do their homework.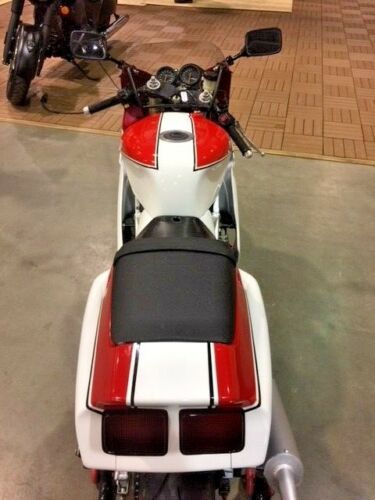 This particular RGV is located in Quebec City, which means that US buyers will need to perform some paperwork in order to legally bring it in. Fortunately this seller appears to be familiar with this process, and has offered both shipping options as well as trailering the bike into the US. As always, registering the bike in your home state is the responsibility of the buyer. When it comes to the DMV, Californians need not apply (unless you know a guy). But for many US buyers, this is a legitimate way to own a quarter liter two stroke built during the height of two stroke tech. Check out the auction here. Bidding is only up to $2,850 with reserve still in place, but depending on where that is set this could be a relative bargain to get yourself into the game. Some restoration work will be in order to complete the Lucky Strike graphics, but if the mechanicals are in decent shape you could hoon this to the moon. Good (partial) Luck!!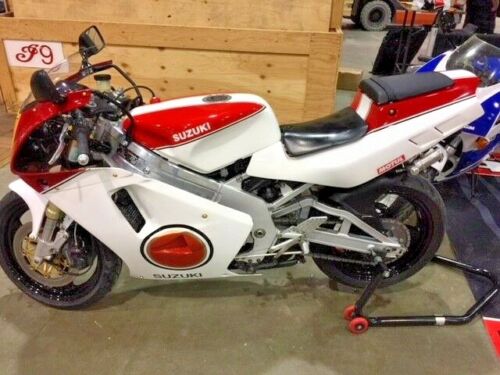 MI