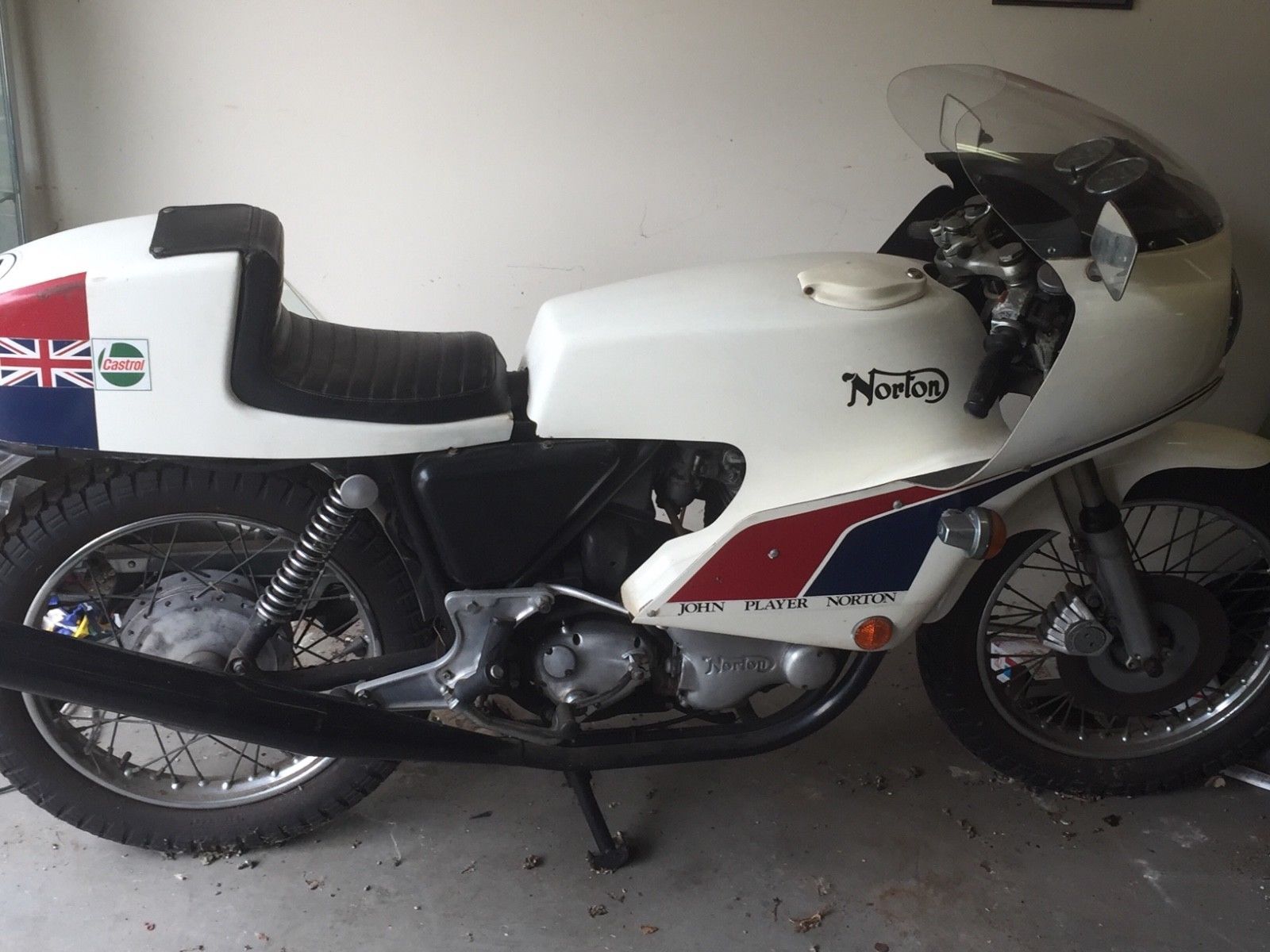 Reaching back a bit further than regular RSBFS fare, today's bike is a great example of a rare, motorsports-themed repli-racer. Sure, it's nearly 44 years old, but an iconic model of a legendary marque will always have a home in a collector's heart. In this case, a Norton-Villiers era British twin celebrating success in the death-defying Isle of Man TT, sponsored by a well known brand of cigarettes, John Player. Put all of these fun facts together into one bike, and you have a the very limited production John Player Norton of 1974.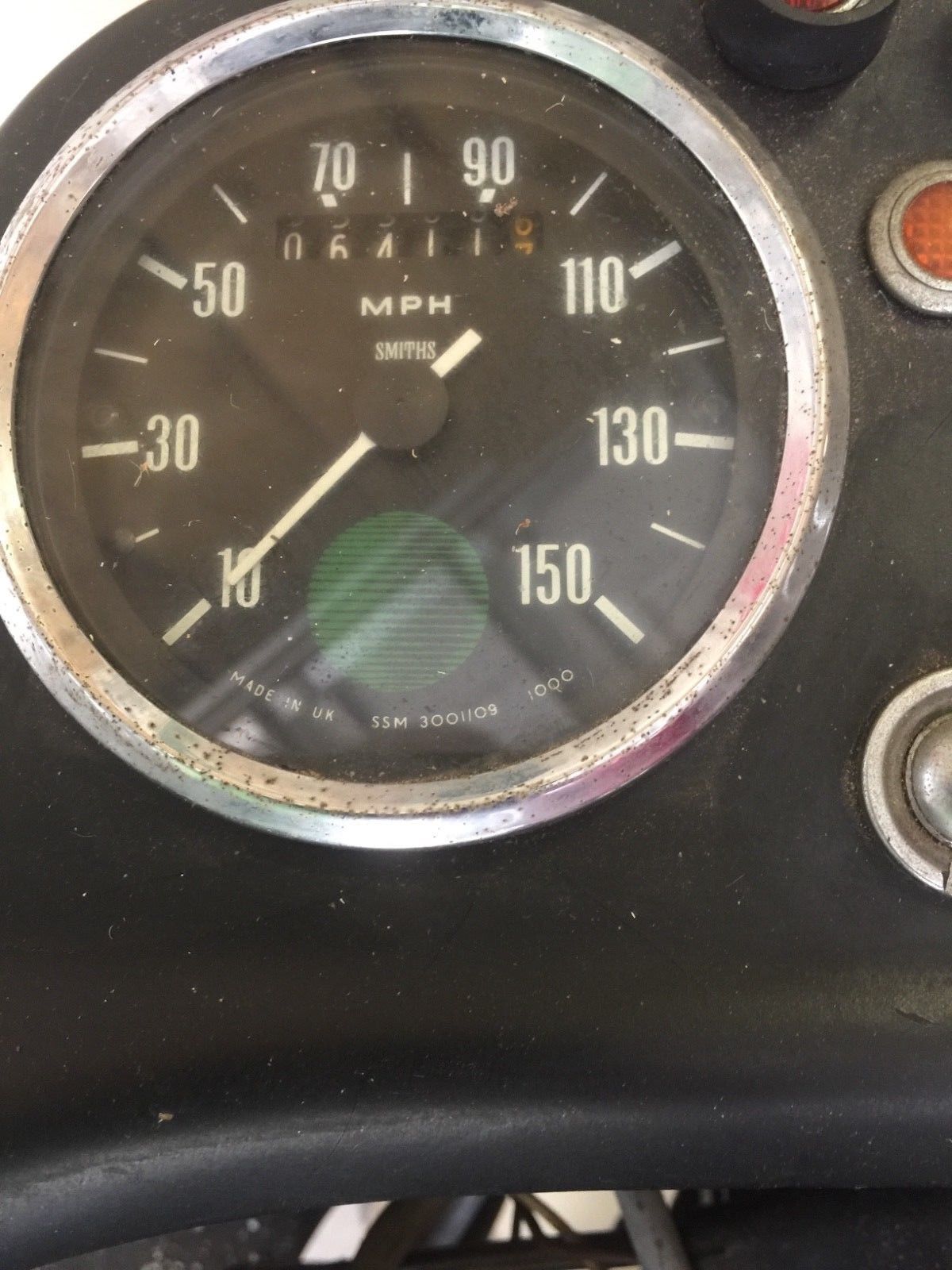 Based on the successful Commando model, Norton attempted to go racing with a bespoke factory effort. Success was limited, although Peter Williams managed to win the Formula 750 Isle of Man TT in 1973 on a semi-monocoque framed Norton emblazoned with John Player sponsorship. This bred the idea for a limited edition replica, and in 1974 the JPS Norton was born. Only 200 examples of this bike were built, with the distinctive dual headlight fairing mimicking the racer's Peel Engineering-designed unit. While the livery and aero bits resembled the racer, the road going JPS model was much closer in DNA to the 850 Commando. Sadly Norton was unable to compete financially given the rise of the Japanese and the onslaught of the Italians, and racing exploits ceased as British motorcycle companies consolidated to avoid total insolvency. Norton joined forces with BSA and Triumph, forming Norton-Villiers-Triumph. The oddity that is the JPS Norton is a classic remnant of the time.
From the seller:
Rare chance to own an original, unrestored,numbers matching, 3 owner Norton JPN with 6,411 original miles. One of approximately 200 built to commemorate Norton winning the world championship with Peter Williams aboard. Current owner has owned over 25 years. Bike has always been garaged. Bike was last ridden 11 years ago, and was prepped for long term storage. Beautiful bike. Age and health forces sale.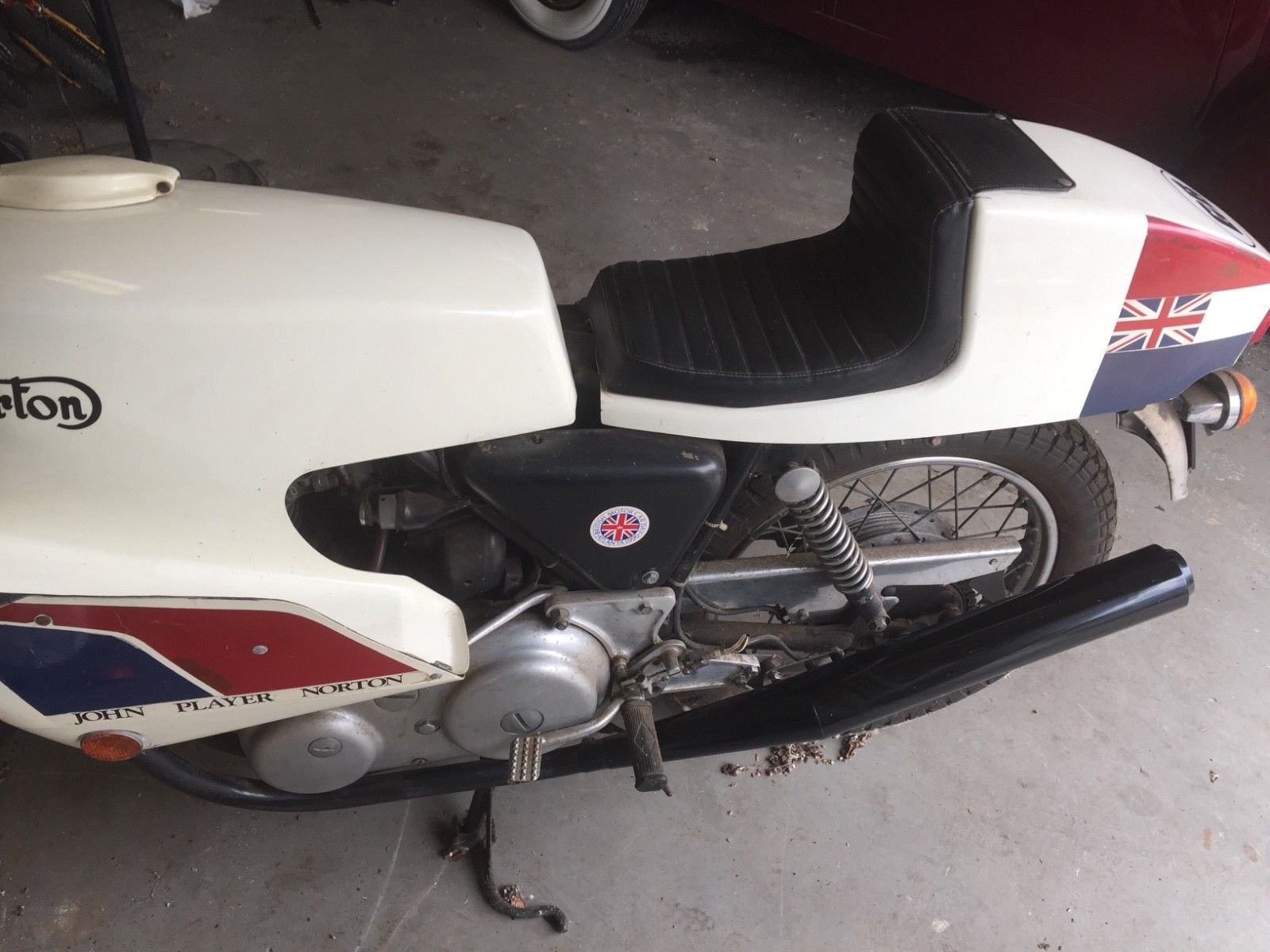 We don't see too many of these JPS models moving at auction. This is partly due to the one year only, limited production of the bike. It is also due to the age of the bike in question; we tend to see older bikes as strictly collectors (rather than riders), and as a result they change hands much less frequently. The history and mileage of this example supports the theory: 44 years old, only 3 owners and 6,411 miles. This particular bikes is available in the US, and looks to be complete. Pictures are not the greatest we have seen, but there is enough there to get the basics (interested buyers should contact the seller for more details). The best part of this JPN auction is the price: the BIN is only $14,500 (which is definitely in the ballpark, re-commissioning costs notwithstanding), and the seller is open to offers. Check it out here, and start the New Year with a ghost of Christmas past. Good Luck!!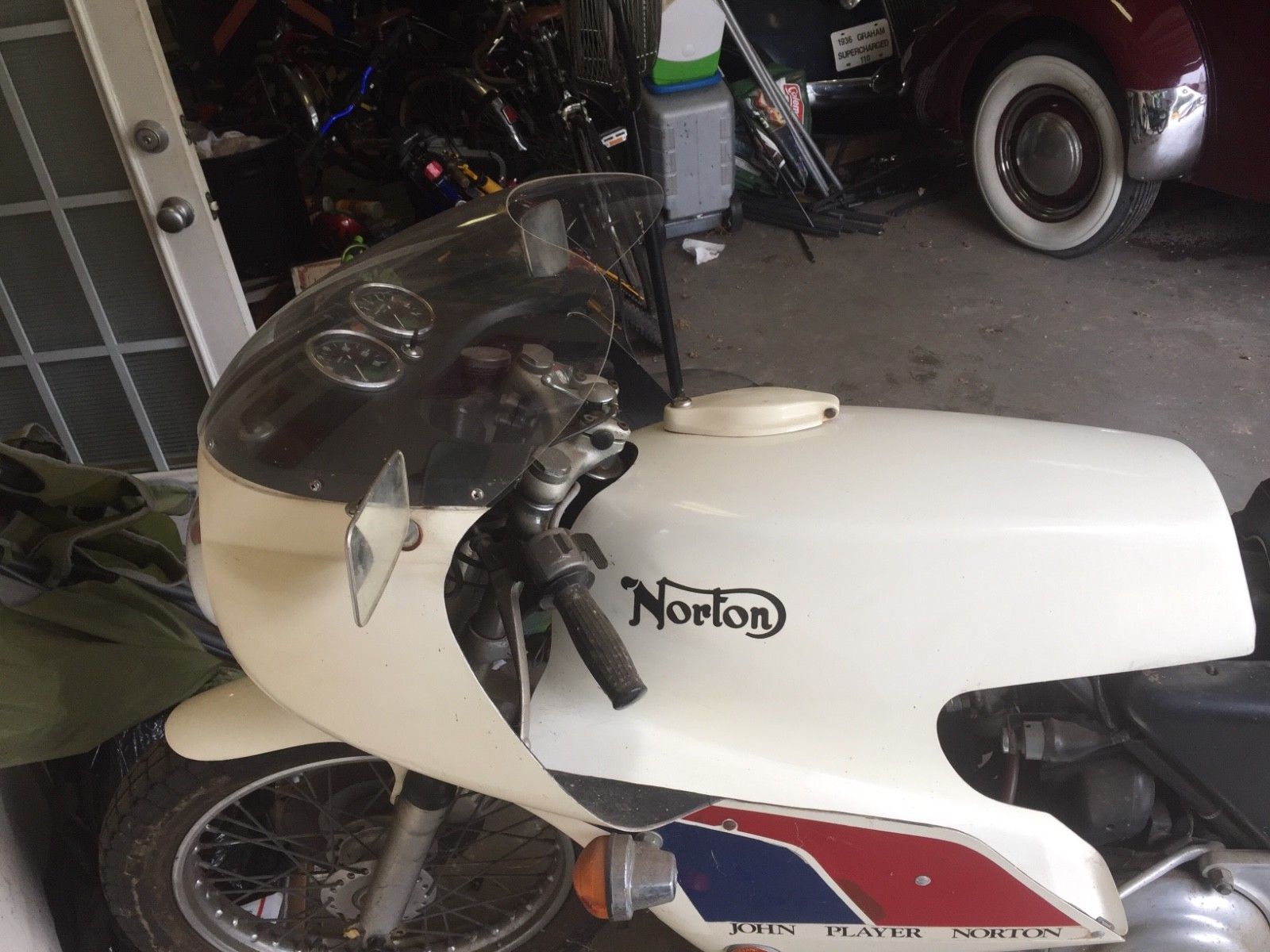 MI