Even among new bike announcements, manufacturers at the New York edition of the IMS looked longingly over their shoulders.  Better late than never, we made it in for the last day of the show, and enjoyed with the crowd, happy to be out of the weather.
Suzuki showed a nice 1982 GSX-1100S with their new Katana 3.0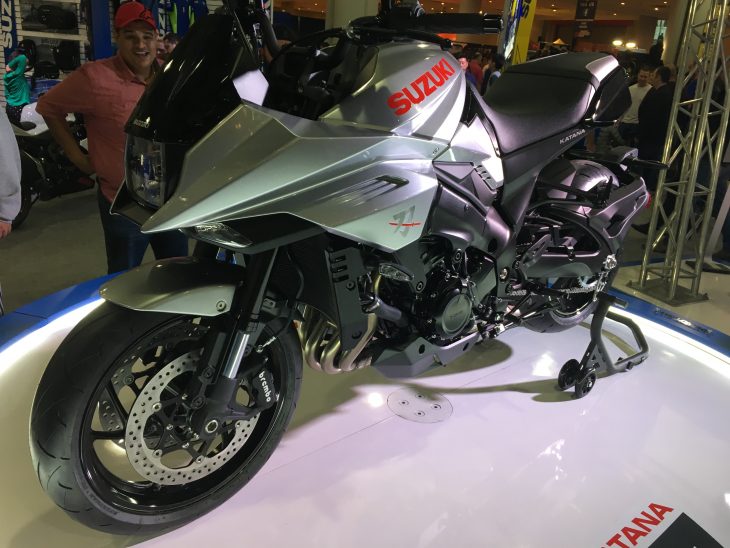 Suzuki also had Alex Rins' Moto GP machine.
MV Agusta showed their final F4, but will continue with the F3, with 675 and 800cc triples like this Reparto Corse.
BMW's R Nine T Racer was one of several in their Heritage line-up.  They even had retro riding gear but were afraid to put price tags on.
Ducati's narrow-V Supersport revisits their matte gray bodywork.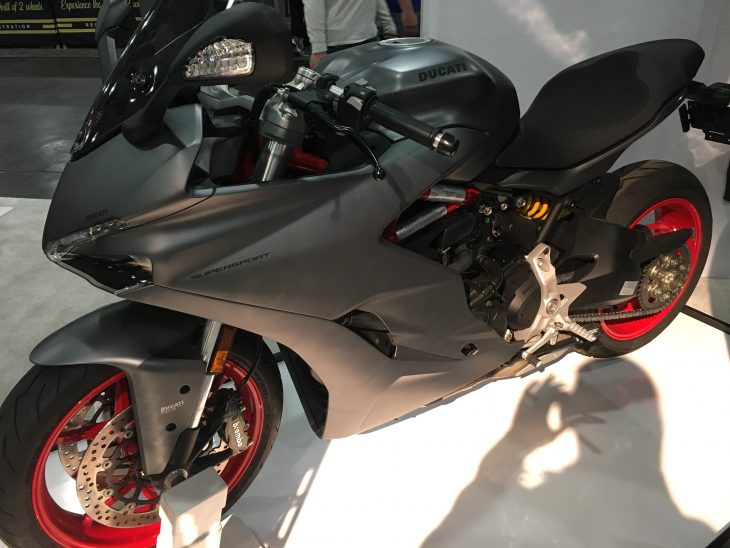 While the V-4 Panigale gives one matte carbon dive plane envy.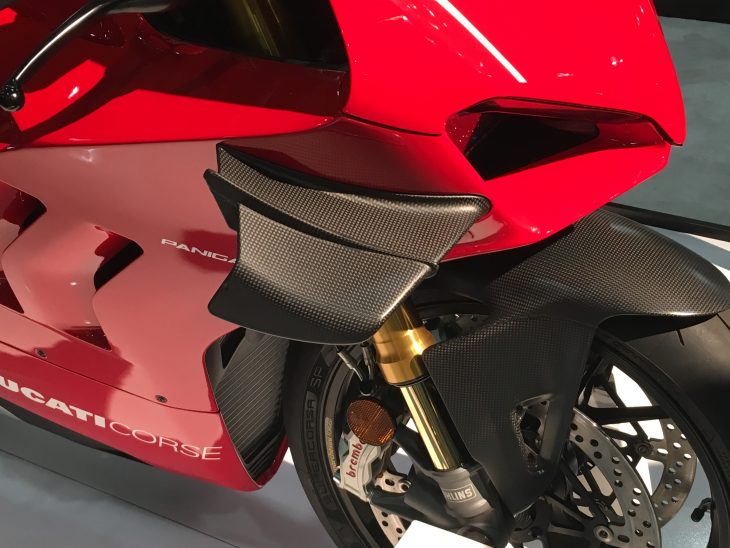 Having built a brand on retro, Royal Enfield shined up their 650cc single with an Ed Hardy-esque helmet.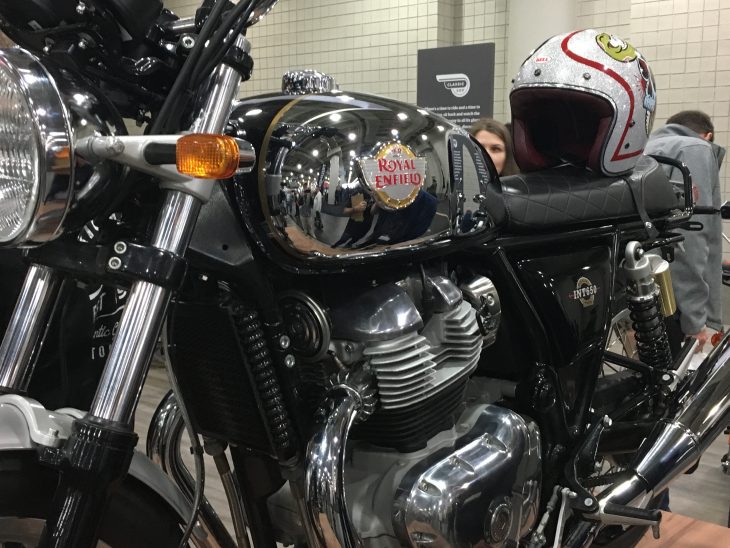 Not immune to the siren call, Kawasaki displayed their Z900RS in 1972 colors.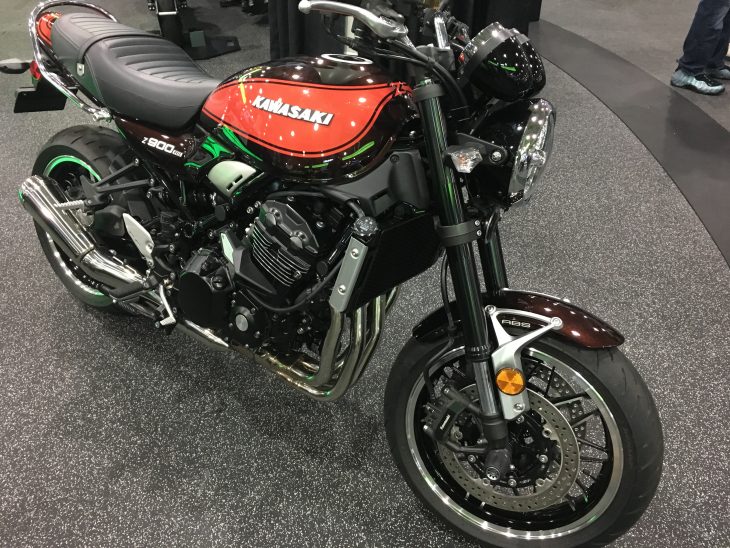 Big Red showed little red with Grom mechanicals.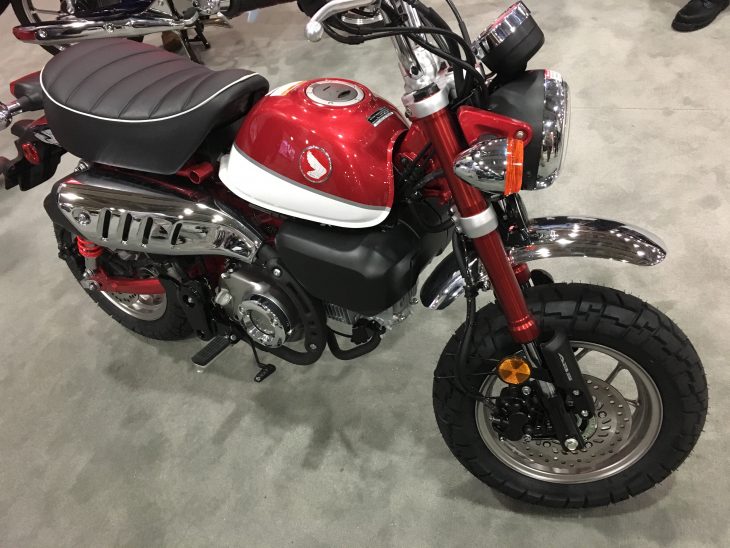 The show also has a nice variety of custom and race bikes, like this 1970 BSA Triple, similar to one recently featured in Cycle World.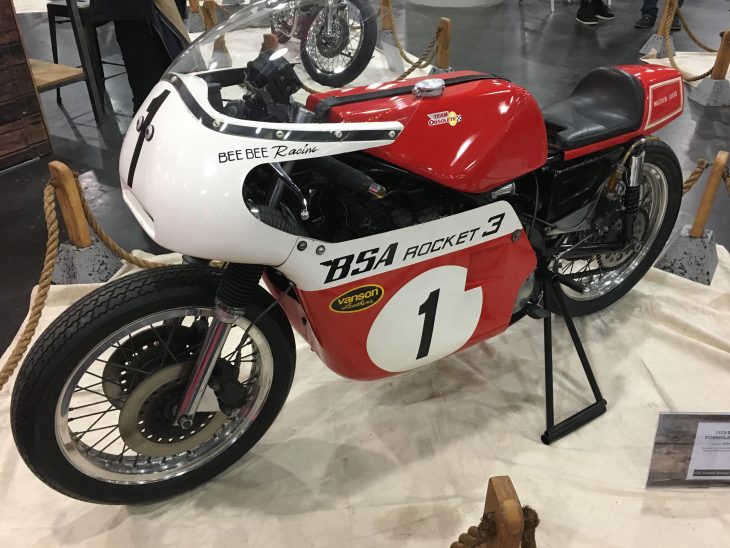 The show might be on the rebound after a few years of shrinkage, and we were glad to see Ducati back after last year's absence.  The big displays each had a 300cc single sportbike which looked completely adequate, but didn't have the camera magnetism of the liters.  From a different sportbike universe, Yamaha's three-wheeled Niken might be the urban solution of the year, not requiring a kick stand.  Along with a very Chinese restaurant on Ninth Avenue at 24th St., the show was a great way to spend a rainy afternoon…
-donn