For many the current line up of Yamaha's MT series naked bikes are the go to performance street bikes.  They offer a very attractive package of usable speed and manageable ergonomics.  If you are looking to have one do it all motorcycle, it is hard to go wrong with an MT07 or other offerings.  With how popular this segment has become it is crazy to think that Yamaha did not bring the MT01 to the USA when launched in 2005.  They felt that there would not be a market for a high performance naked V twin.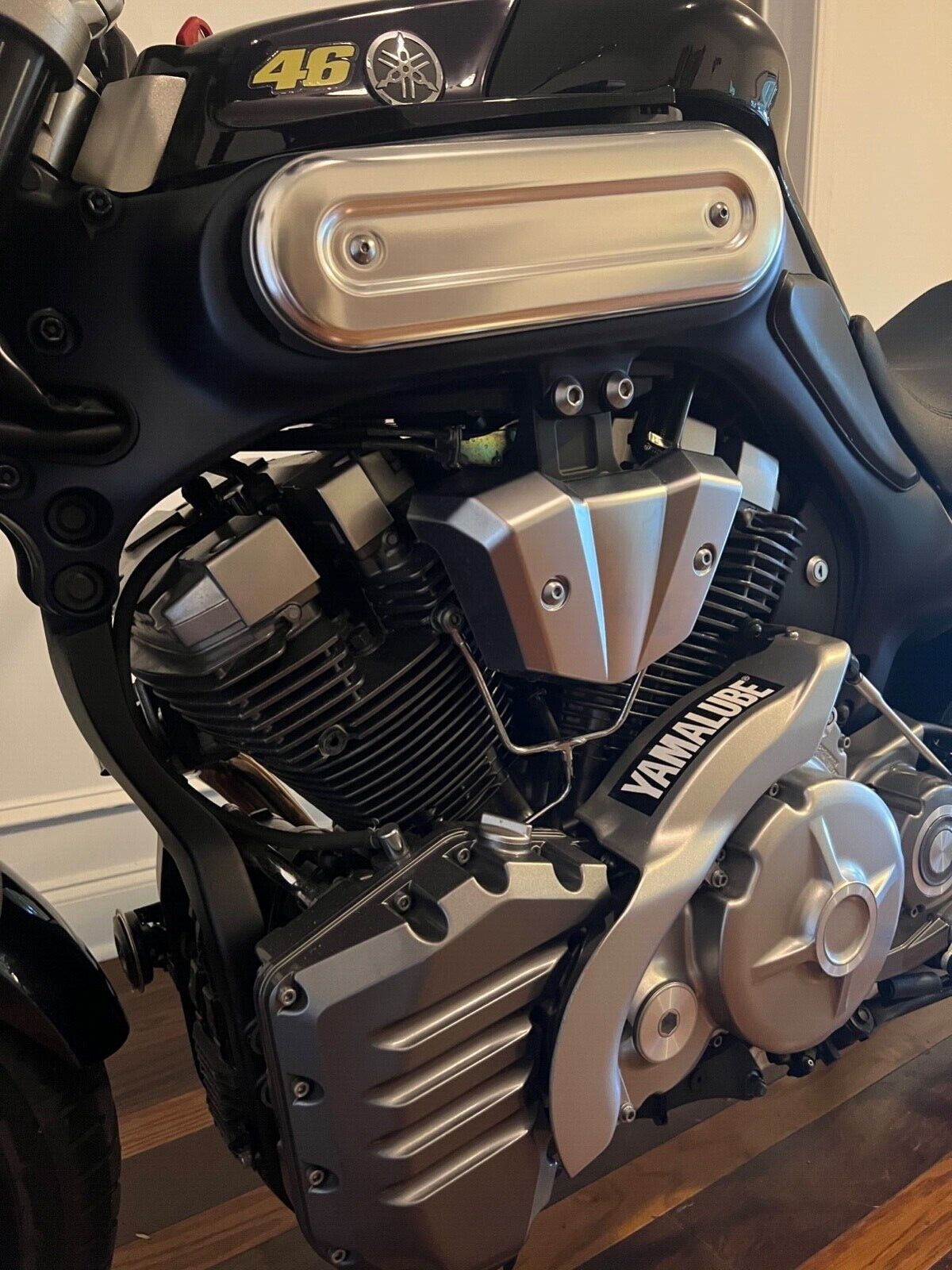 The 102 cubic inch (1670 for those metric fans) engine produced about 90 horsepower and a stump pulling 110 pound feet of torque.  The front end was taken from the R1 superbike as were the brakes.  Weighing in around 550 pounds means this is never going to be a track monster, but there is more to life than just lap times.  A muscle bike on the street is a rowdy proposition and will offer a rider endless smiles.
2005 Yamaha MT01 imported UK Mint Condition only 5,000 km

VIN Jyrp121000010032
Currently listed with a Buy It Now price of $12,800 and few details in the listing.  The main question any US based buyer will have is where and how it was titled.  The bike is not old enough to qualify for the 25 year exemption, but there have been other MT-01s titled in the USA.