For the Suzuki RGV250's last few model years, Suzuki gave the popular machines a thorough redesign, with updated fairings and a brand-new 70-degree v-twin replacing the long serving 90-degree mill that helped make the bikes famous. In most trims, they were choked down to around 40 horsepower. But a limited number of Lucky Strike liveried V-Spec models left the home country with fully de-restricted engines that made closer to 70 horsepower. With just 345 pounds to move around when fully fueled, they were giant killers.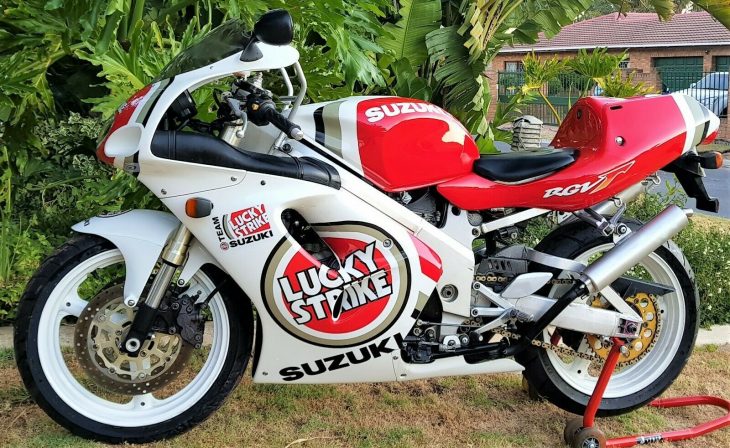 The RGV 250 had a long history as a popular club racer and track day machine, as well as a sly way to satisfy tiered licensing requirements and still have some fun. They sold in their millions outside the United States, though, sadly, they never officially made it to these shores. Older models with U.S. street titles pop up pretty regularly, but anything newer than 25 years old will have some issues getting a road title. This 1996 Suzuki RGV250 lives in South Africa, so getting paperwork lined up to ride it here could be tricky, unless you're willing to wait.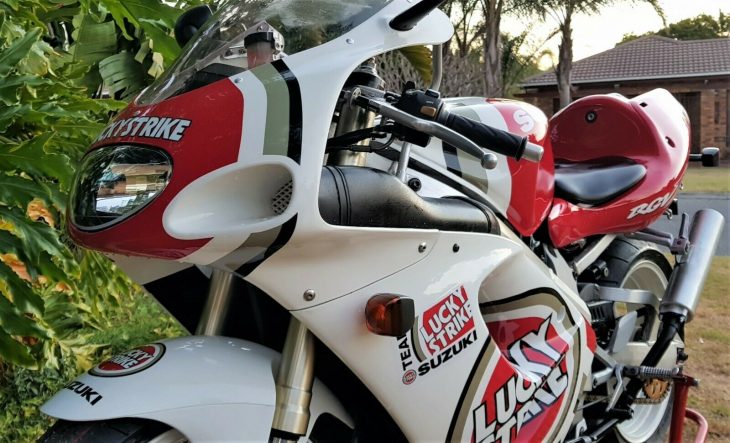 From the eBay listing:
Extremely rare Suzuki RGV250 SP VJ23 V spec model.
There were only 120 units produced for the export market of which this is number 89.
The vehicle is in an original mint condition and has had a complete engine rebuild ,including new crankshaft, cylinders, pistons and rings less than 1 500Km ago.
Included in the sale is the original screen, passenger rear seat and tool kit.
All the original factory fairing panels are in great condition and the fuel tank is rust free.

These rare limited edition full power Lucky Strikes do not come up for auction often so dont miss out on the opportunity to own a legendry piece of two stroke history.

Worldwide shipping is available!
Shipping cost to any port of entry in:
North America : $ 950
Europe : $ 875

Shipping cost includes insurance, crating and all other charges at the port of discharge.
Please note that the shipping cost does not include any additional customs duties at the port of entry.

Please contact me if you require any additional info.
Thanks for taking the time to view my auction listing.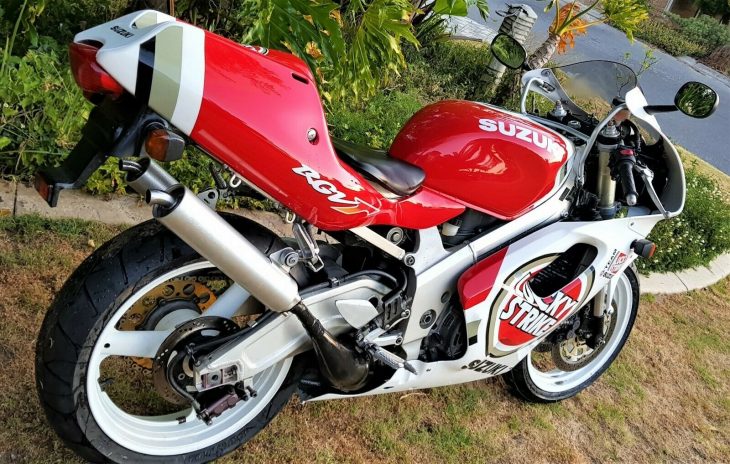 According to the listing, the bike is all original and has had a full engine rebuild inside the last 1,000 miles. It appears to be in excellent condition, from the fairings to the frame and running gear. The pictures show it set up as a one-seater, but from the photos it looks like the pillion pad and tools come with it. If you're looking for a very rare, very cool conversation piece that will be eligible for a street title in just two years, you may have found your steed.