Update 3.12.2020: The VJ22 with Arrow exhaust has sold. Gary's FINAL gray market bike from his outstanding collection is now on eBay with No Reserve. This last Lucky Strike is a fitting way to close. Links updated – act quickly before it's gone!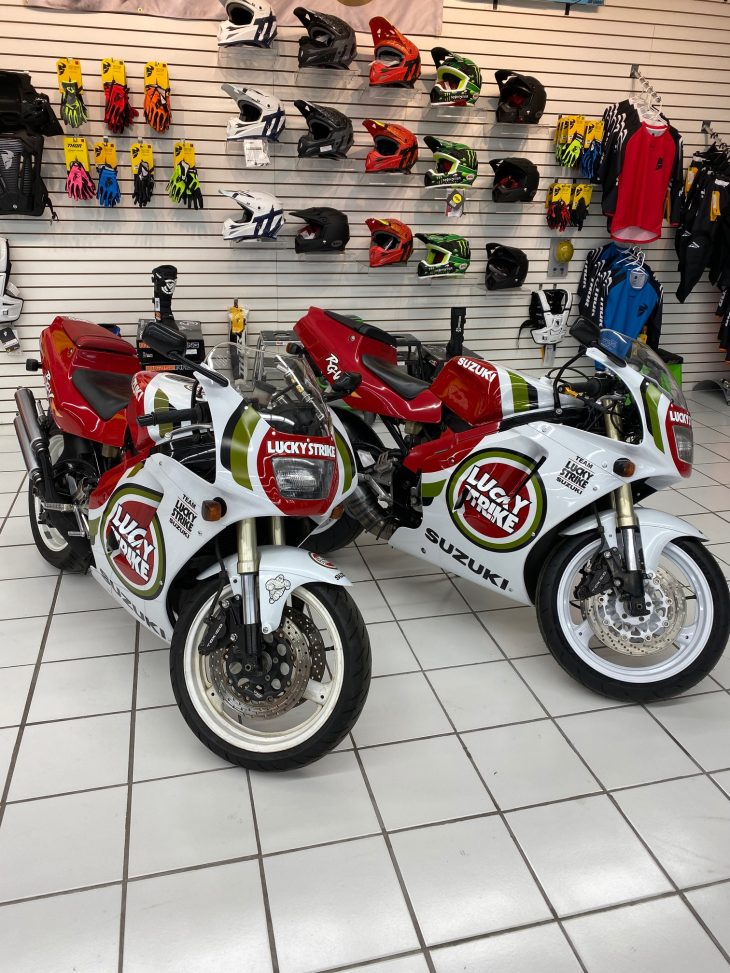 It shouldn't need to be explained how deliciously apt the Lucky Strike livery was for the Suzuki RGV250R, a competition terrorizing, rule-bending hooligan of a lightweight sportbike that smoked like a chimney and is as un-PC as grandad at an open bar. These little Suzukis are the stuff of my mid-1990s bedroom wall, and our friend Gary in Utah has not one, but two of the little curs. For the price of a new Hyundai, you can have a brace of the finest oil-burning track machines Japan ever spat out.
Built around a 90-degree v-twin that was good for around 70 horsepower uncorked, the 1994 Suzuki RGV250R VJ22 made its name shirking tiered licensing rules and treating roadracers to quick, precise handling that you just couldn't match on a bike with loads of horsepower and a big waistline. On these bikes, the heritage as a racetrack terror is carried to the bodywork, where the big Lucky Strike logos ape Kevin Schwantz's 500cc GP World Championship machine. We could think of few people to better personify the RGV250R than the waifish, aggressive Texan.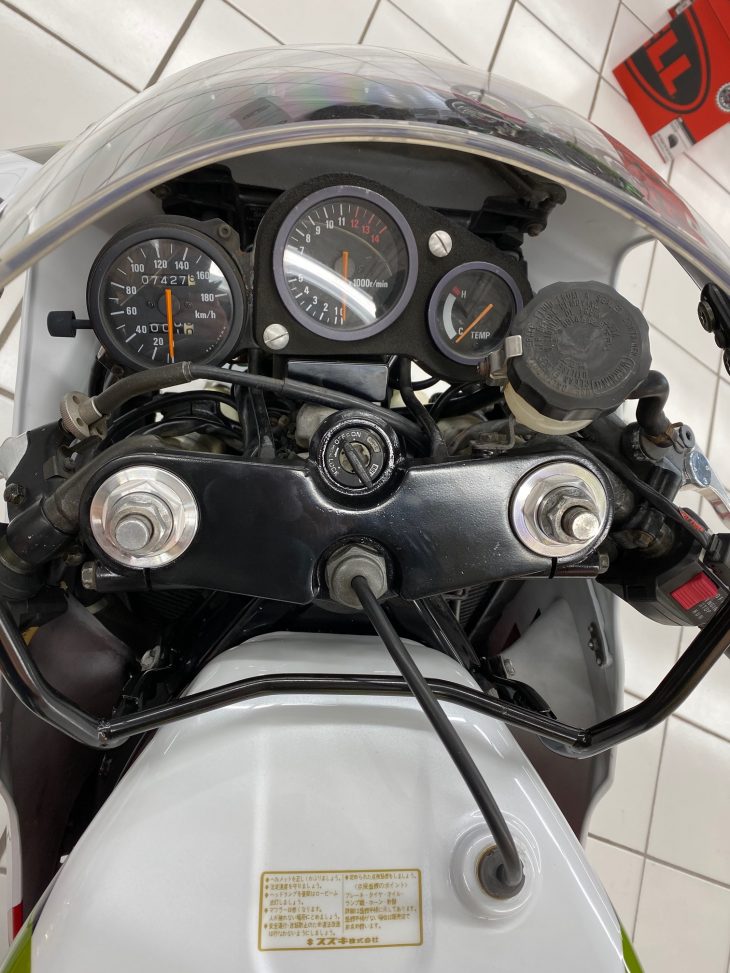 The pair here, in true Gary fashion, are immaculate, though one is ever so slightly nicer than the other. The bike with the Arrow pipes and black passenger seat is a little straighter, and has newly powdercoated wheels wearing a new set of Dunlop Sportmaxes. It comes with a standard exhaust should you want to take it back to stock. The bike with stock cans and a red seat needs a powdercoat and comes with an aftermarket exhaust if the stocker is too tame.
As with anything Gary touches, they have recently had all mechanical systems checked and refreshed.
From the seller:
Both bikes are 1994 models. Vin numbers confirmed genuine lucky strike models. L.S. With Arrow exhaust system has newly powder coated wheels and new Dunlop sport max tires. New drive chain. All fairings are 100% genuine OEM Suzuki factory. Genuine OEM new black passenger seat. Bike comes with OEM stock exhaust system. Customized with gold anodized bar ends. 7,427 kilometers.

L.S. with stock pipes and red passenger seat has 4,903 kilometers. Aftermarket exhaust comes with the bike. All stock condition. All fairings and components are 100% genuine OEM factory Suzuki. Bike could use the wheels powder coated but still looks very nice. Tiny ding in the front right side gas tank. Both bikes are minty low mileage examples. Both come with Utah state titles and are titled as street bikes for road use.

Both L.S.'s run like new. Both have had carb cleans….They both have new engine fluids, new brake fluid and both have had fork seals replaced and new fork fluid. Electrical components are 100% operational as new.

Askng $11,900 each.

Contact: rmurangemasters@aol.com (Gary)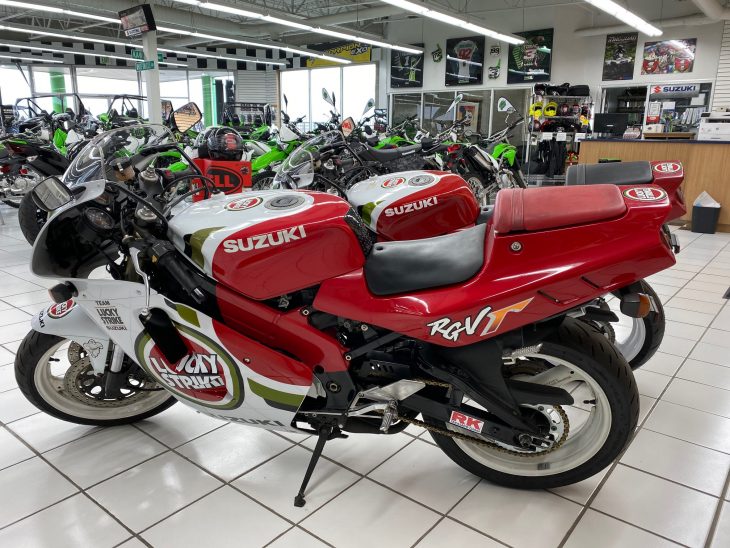 Maybe you and a friend are in search of the next track day thrill, or maybe you want a buddy bike for weekend canyon carving, or, hell, maybe you just want one to ride and one to polish. Whatever floats your boat, these things have you covered.