For Sale: 1988 Bimota YB7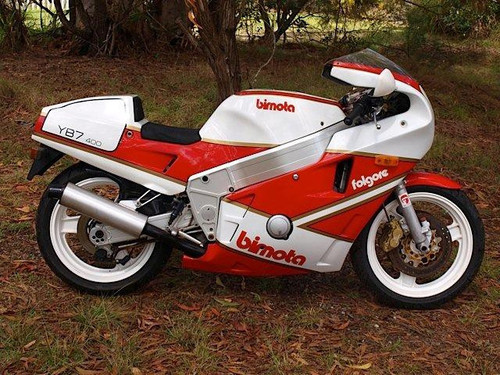 I'm dragging on my nomex undies in preparation for this one. By all counts a very rare YB7 deserves a place in the pages of RSBFS – and a home in somebody's heated garage. But the reality of hand built Italian motorcycles is that most of them are rare, and we have received some backlash for having posted waaay too many Bimotas as of late (is it safe to post a Bimota again?). It doesn't help the North American readers when this one is located in Brisbane, Australia. It is certainly true that there are plenty of great bikes out there to drool over – most of them strokers and smokers – but I'm taking a risk that readers will still appreciate this 400, even if it does hail from Rimini.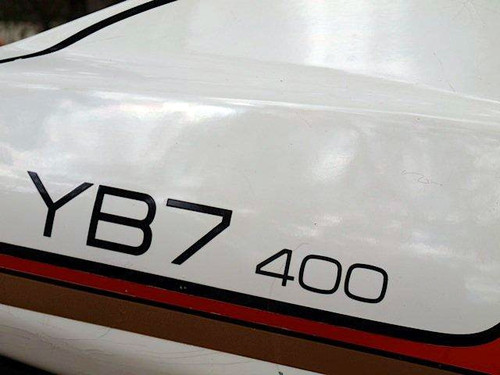 The YB7 installed the engine and gearbox from a Yamaha FZR400 and wrapped the rest in aluminum and hand laid fiberglass. What was left was sprinkled with Brembo, Marzocchi and Ohlins, and then painted in the striking red/white/black/gold scheme similar to the rest of the family lineup: YB4 (750) and YB6 (1000).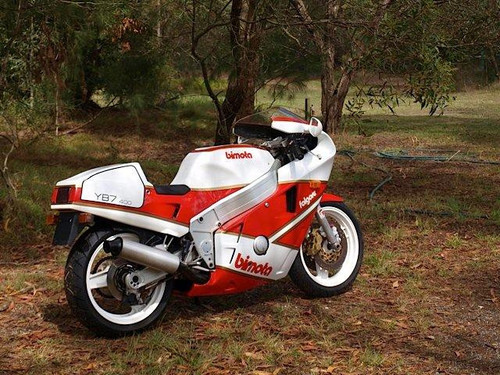 From the seller:
THIS IS A BIMOTA YB7 BUILT FOR ONE YEAR ONLY IN 1988 IN VERY GOOD ORIGINAL CONDITION AND ONLY DONE 17,OOOKLMS,THEY ARE POWERED BY A YAMAHA FZR400 IN LINE 4 CYL ENGINE WITH A 6 SPEED GEARBOX.HAS RECENTLY HAD A NEW FRONT TYRE,NEW BRAKE PADS,NEW BATTERY,AND THE POD AIR FILTERS,THERE ARE SOME MINOR SCRATCHES TO THE TANK AND PLASTICS BUT OVERALL IT LOOKS GOOD,THIS BIKE IS A PRIVATE IMPORT AND COMES WITH THE IMPORT APPROVAL AND COMPLIANCE PLATE WHICH ALLOWS IT TO BE REGISTERED ANYWHERE IN AUSTRALIA.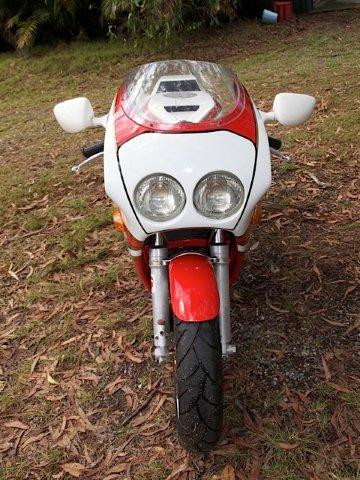 I'm pretty sure that readers will not need to know much about the quality and relative rarity of a Bimota offering. Readers probably are equally familiar with the FZR400, with it's jewel of a powerplant and 6-speed tranny. The smaller Yamahas are popular bikes on RSBFS, both for collections as well as track days. While I'm not sure that I would want to risk this YB7 for the track, I can only imagine that the Bimota reputation for performance would make it a joy to ride on a closed circuit.
This particular bike has 17,000 KM on the clock (that is about ten five for the non-metric set in the US). The asking price is AU $8,950 OBO. The exchange rate is not exactly helping US based buyers, as that works out to be slightly more than $9,100 USD. Still, we don't see many of the "7" model on these pages, making this a great find. For more info and pictures, click the link and jump over to the auction. G'Day!
MI