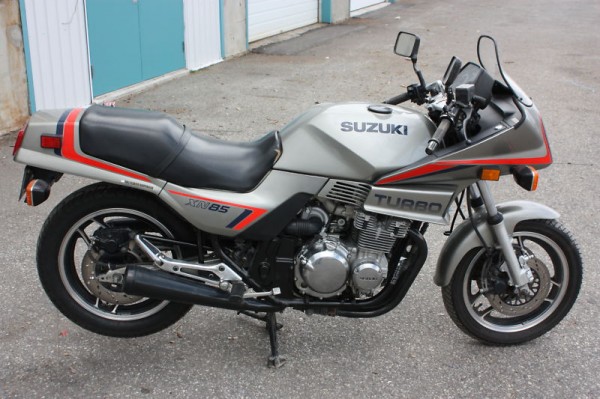 Does everybody know what time it is? Turbo Time!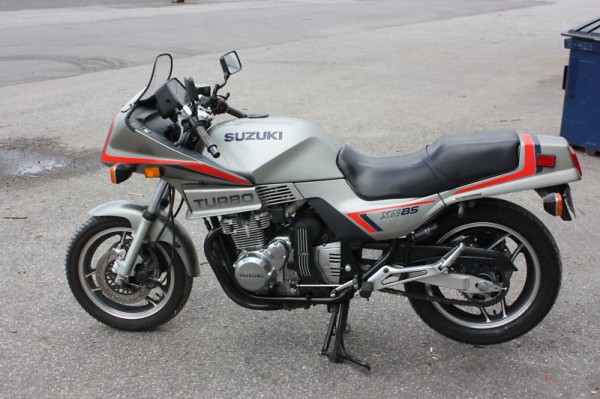 That's right folks – your favorite one hit wonders are back for a limited showing. Today's example – a very sweet Suzuki XN85, offered in the US in extremely limited numbers and for one year only. Turbo badges and stickers aside, this 650cc air cooled four cylinder pumped out 85 ponies at the crank, and was generally regarded as one of the sharpest handling sportbikes of the era. Credit the 16″ front wheel for agility, and legendary designer Hans Muth for the sculpted bodywork.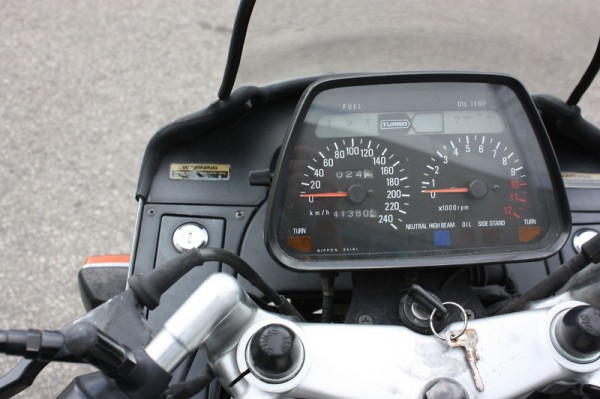 From the seller:
This is a one owner XN85 turbo . I am selling this bike for my brother in-law as he doesnt have much experience on ebay. Very low miles and in very good running order.

Everything works on the bike all gauges and turbo work properly. Very low production of these bikes ( 300 in the US) as they where very expensive back in 1983. None listed on Ebay except for this one.

Buyer is responsible for pick up and or shipping. The bike can be brought to the US border near Montreal if need be.

The bikes has 41379 KM which is equivalent to 25711 Miles.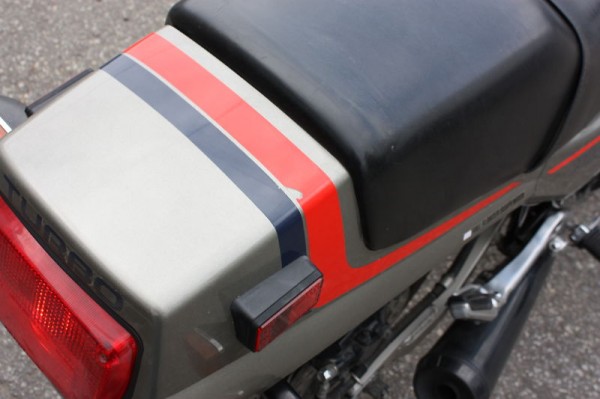 Factory turbo bikes are some of the easiest "rare" bikes to collect. For while there were very, very few sold in North America they are also not prohibitively expensive. These are sure to go up in value over time, but it may be a long, long time before they are worth real money. Beware that parts on these one year only models can be difficult to source, although there are quite a few crossover parts with the rest of the Suzuki lineup for regular wear items.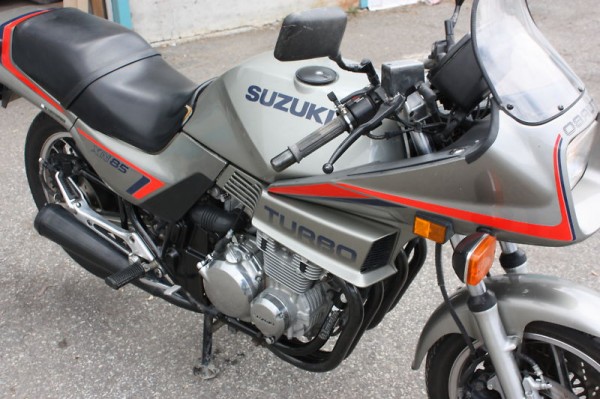 This Canadian example is available right now – with very reasonable pricing. The current bid is only $2,025 with reserve not met. The BIN is only $3,400. When was the last time that kind of scratch bought you a very cool and very rare motorcycle? For more information and pictures click the link and jump over to the auction. Good luck!
MI