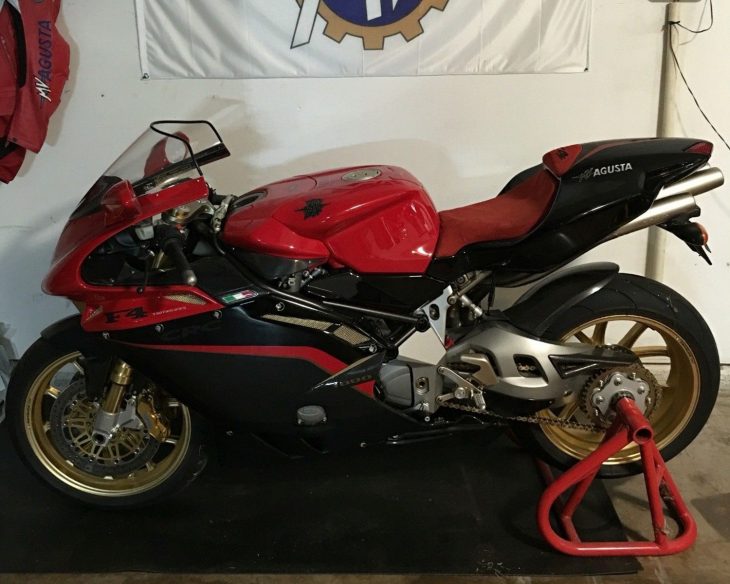 Limited by budgets and economies of scale, many smaller car and motorcycle manufacturers are stuck rehashing the same product line, trying to keep pace with much larger companies capable of significant revamps and updates of their models to keep pace with the ruthless advance of technology and changing consumer tastes. Certainly, the Italian brands have often fallen victim to this and, until pretty recently, even Ducati was often forced to generate excitement through "limited editions" that amounted to performance and appearance upgrades to existing, sometimes obsolete machines. But that's not necessarily a bad thing, especially when your existing, obsolete machine is as spectacular as Massimo Tamburini's most beautiful creation, the MV Agusta F4.
Out of date the F4 may have been by 2005, but when the original bike looks so good and offers such a high level of performance, that phrase is of limited importance. It may have been 40 pounds heavier than more affordable competition like Suzuki's benchmark GSX-R1000 while offering very similar power, but it's not like the F4 was by any measure slow. The biggest issue, aside from purchase and running costs, was how much harder you had to work for that speed: ergonomics really are pretty brutal for anything other than committed riding, and anyone considering an F4 today should keep in mind that the bike is devoid of any electronic safety net, so you'd better be sure of the road surface or be fully upright before pulling the trigger. In an era of 200hp superbikes, it's easy to dismiss a 170hp machine, but inexperienced riders do so at their peril.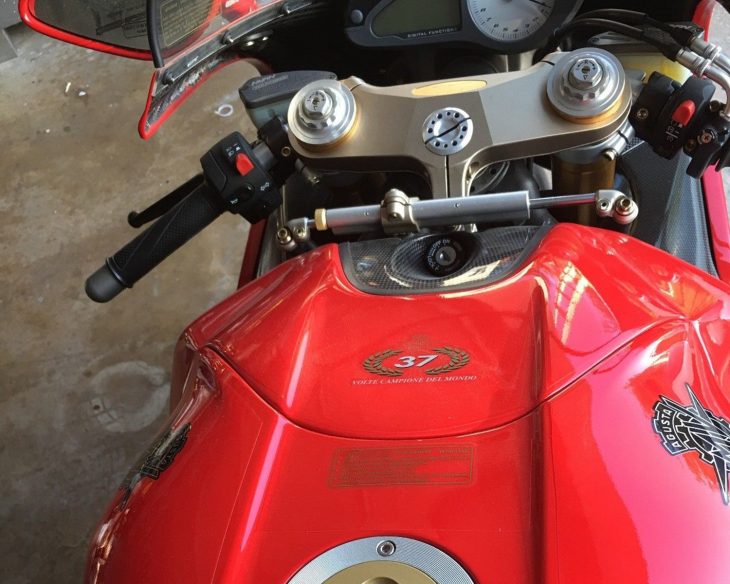 To drum up interest in a bike that had basically been around since the 1999 introduction of the F4 750, MV Agusta took their more powerful 998cc version and basically made everything lighter or better or at the very least carbon-fiber-ier and created the F4 1000 Tamburini. The result was still nearly 20lbs heavier than a GSX-R1000 but I'm not sure anyone with the means to buy one really cared. Power was up just a few ponies, but the big news was the addition of MV's interesting and effective Torque Shift System that used two sets of intake runners to improve midrange power without sacrificing the top end.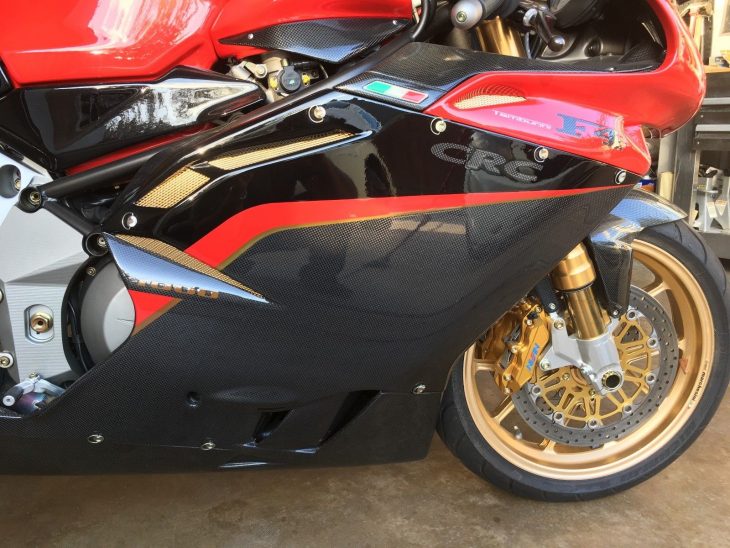 Inline fours can sound a bit bland to me when they drive past, but the sound of the F4 from the saddle is entirely different, much more frantic and exotic than something like a BMW S1000RR, and the soft stutter of the Engine Brake System on the overrun adds a layer of additional interest. That system was fitted in lieu of a slipper clutch and basically holds a couple of valves on once cylinder open on a closed throttle. It works very well, allowing hard downshifts without locking the rear wheel.
Most sportbikes go through a period of time where they just look out of date, before becoming "classic," but the F4 somehow missed that phase entirely. It's shocking how much attention even an ordinary example can generate, and how good it still looks in the flesh. It's like owning an affordable Ferrari: it doesn't really matter that you bought that 308 a few years back for $25,000, everyone still thinks you're some kind of rich guy, because Ferrari. Of course, if you're interested in today's Tamburini edition of the F4, it would probably help to actually be rich...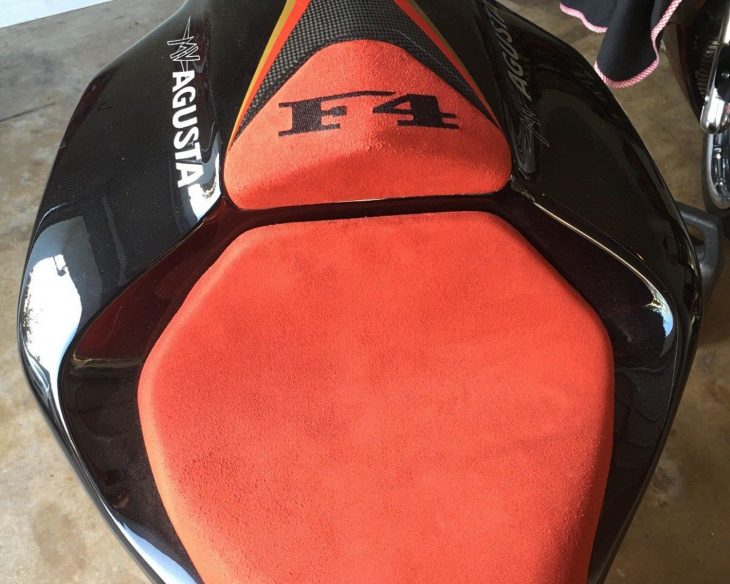 From the original eBay listing: 2005 MV Agusta F4 1000 Tamburini for Sale
2005 MV Agusta Tamburini #254 our of 300 ever built. Mint condition with 1,400 miles. I am the second owner was originally purchased locally in Dallas TX at an MV dealer will come with all original documents, COA, etc and an MV Agusta leather jacket.
Oooh, a jacket! Well that's it then, I'm going to drop the $38,000 asking price if it includes a gen-u-ine MV Agusta jacket [not pictured]! Hey, considering the original $43,000 asking price, not adjusted for inflation, that price seems almost reasonable. There's not much information in the listing, but what is there really to say about a "mint condition" bike with so few miles? Normally, I'd want to know if the little things that are typically done to improve the F4 have been taken care of, but I'm pretty sure it's safe to assume they haven't considering the mileage and the bike's collectable nature. I'm sure no one will really care all that much about the fragile fuel connectors being replaced with more robust bits, or a Power Commander being fitted and dyno-tuned, but who knows? Maybe someone will get dinged thirty years from now for those sensible changes at some obnoxious, concourse-style event where they judge that kind of "originality" to be critically important.
-tad