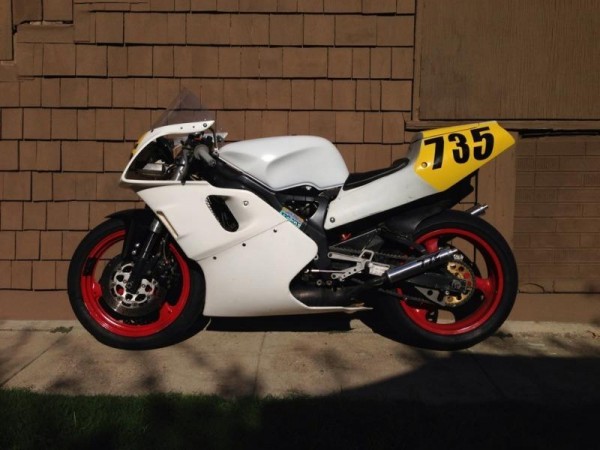 If you like your rare sport bikes smoky and track worthy, then check out this TZR250 with RS engine and trans. Located in California, this offroad only vehicle (sorry no golden state plates) looks to be a fantastically fun track-day hauler with pipes, dry clutch, and numerous upgrades.
From the seller:

This is a 1991 Yamaha TZR250.

More specifically, it has a TZR250R frame with a TZR250RS engine. The main difference being the 'RS' trim has the dry-clutch whereas the 'R' trim does not.

For those that aren't familiar with the TZR, it's Yamaha's street replica version of the 2T TZ250 GP bike. This bike put out 56hp at the wheel with improper jetting (was dyno'd with 340 mains, whereas should have been 310s – short story – dyno operator's auxiliary fuel setup was starving bike of fuel due to clogged filter), so should put out close to 60 with the proper main jets.

Bike's top-end was freshened up a while ago with only 2 trackdays done on it since. Pistons/cylinders appeared to be in good condition.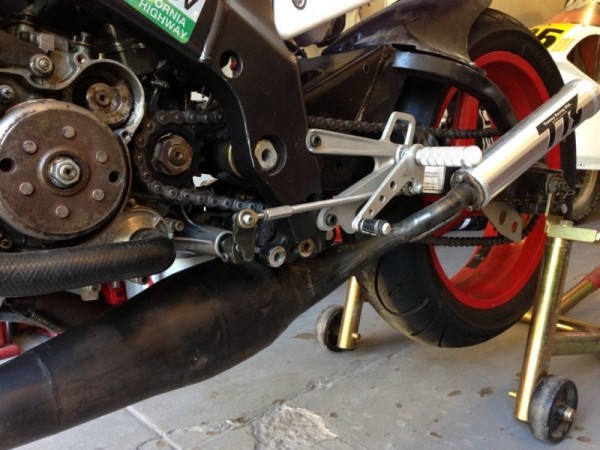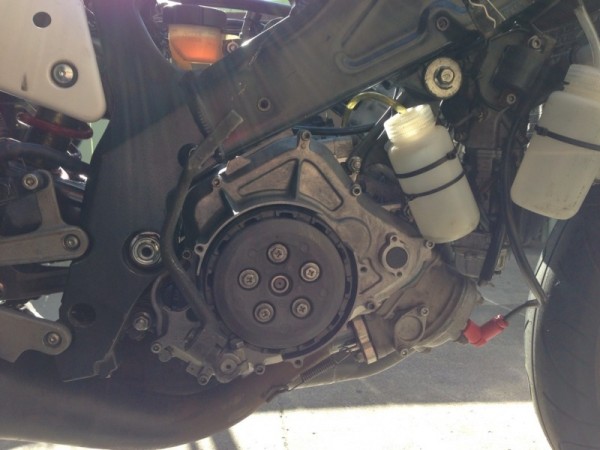 More from the seller:

Note Worthy Modifications
——————
RC Sugo Exhaust chambers
Toomey silencers
TZ250 TM38 carbs, which have been modified a bit.
Key switch, etc. has been removed.
Sugo capactitor put in place of the battery
TZ250 inspired fairing stay
TZ250 rearsets
——————
Spares
——————
(1) RC Sugo Exhaust chamber
(1) Set of modified stock exhaust chambers
(1) Set of TZ250 carbon fiber silencers (1 silencer has rash on it)
(2) Pistons of unknown mileage (appear to be low)
(1) Set of TZR250SPR rings (they will not work with the pistons currently on this bike – only will work with SPR pistons)
Numerous main jets, front and rear gearing, rearset parts and other ass't parts
It doesn't look like the eBay crowd is very interested in this piece of hardware. With only a few days left on the clock there are still zero bids. Opening ask is $2,500, which seems pretty tame compared to many of the two-stroke auctions we come across. Check it all out here, and tell me this couldn't end up being a bargain track day bike!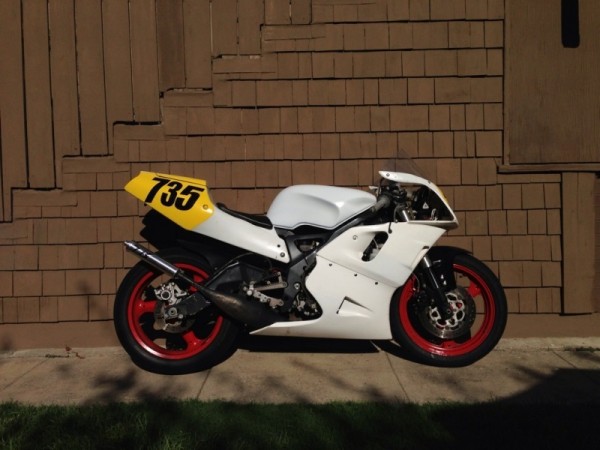 MI