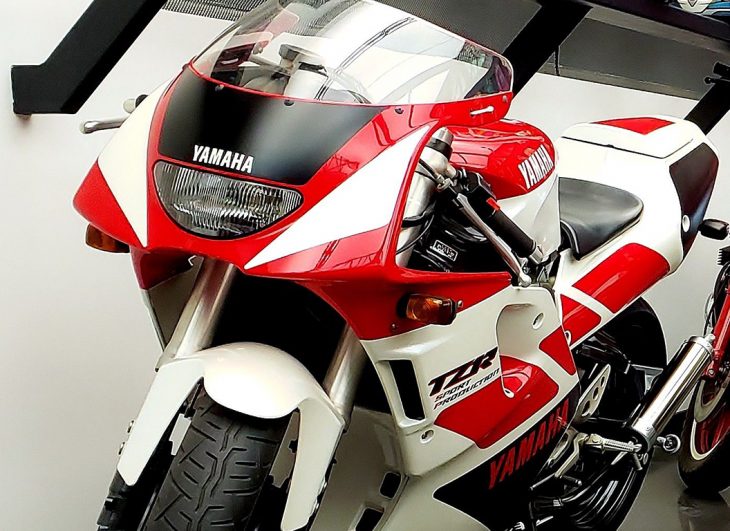 Let's get this out of the way up front: the seller is asking $16,000 for this bike, and that's a big number for a Yamaha TZR250. But obviously, a thing is worth what someone will pay for it, and I'm not sure that the seller won't get what they're asking here, since prices have been increasing steadily on all two-strokes for the past few years. If you're a collector for whom a couple grand one way or the other really doesn't matter, and want the very best example for your collection, this TZR250 SP might just be what you're looking for. Sure, $16k is a lot to pay right now for a TZR, but that might seem like a bargain in just a few years.
There are three generations of Yamaha's two-stroke sportbike: the early parallel-twin 1KT/2MA, the reverse-cylinder 3MA, and the v-twin 3XV seen here. Personally, I love the style and general weirdness of the 3MA, especially that version of the gorgeous Deltabox frame, but the 3XV seems to be the most highly sought-after version of the bunch. There were a variety of different specification levels for the 3XV version, designated by the usual alpha-numeric gibberish: R, RS, RSP, SP, SPR. Wet and dry clutches were available, ignition and powervalves had different performance characteristics, and fairings were not always interchangeable between models. Ferreting out detail differences in these Japanese market bikes can be tricky, so experts are welcome to chime in in the comments.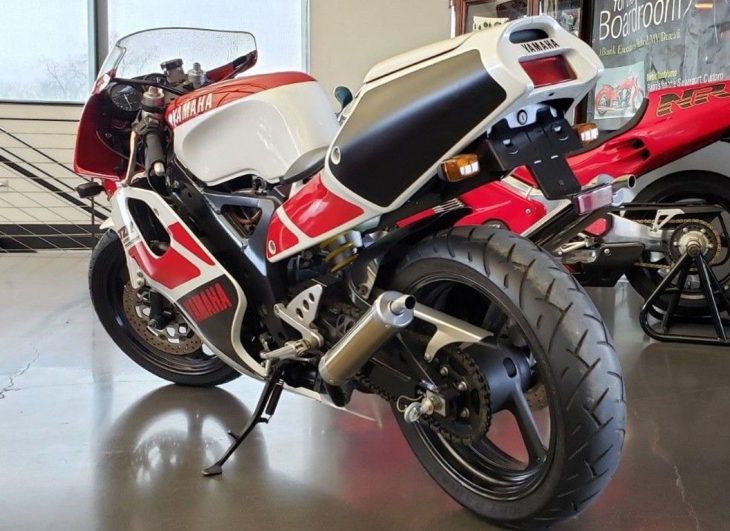 The seller claims you can get 90hp from an unrestricted example which, from what I know, is theoretically possible, but at the expense of any pretense of durability. That's pretty much race-spec, a smoky grenade you should ride with your left hand covering the clutch. Somewhere in the neighborhood of 60hp is more reasonable for a highly-tuned streetbike, and doesn't really change the seller's point at all, that an unrestricted bike would be much more powerful.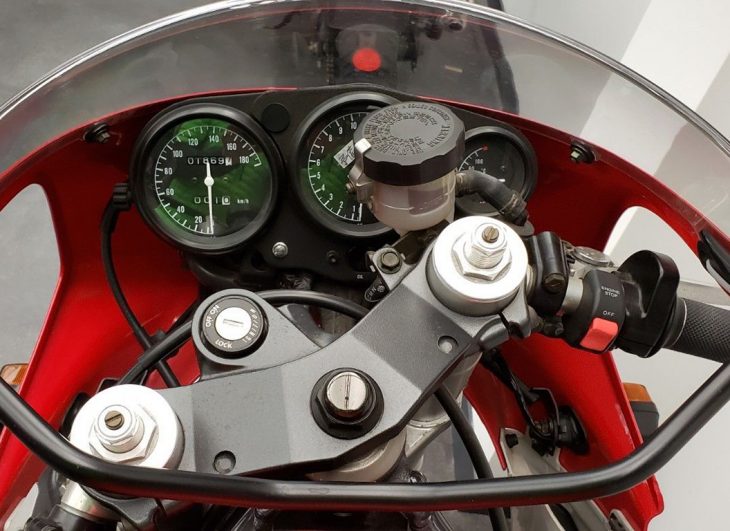 From the original eBay listing: 1991 Yamaha TZR250 SP for Sale
This bike is fantastic. It has 1800km (1100 miles) it is a Japanese Domestic bike which I imported personally. There is no bond or restriction from Customs you can get it on the road virtually anywhere if you wanted to street ride it.  As you prolly know the SP bikes were about halfway between a standard TZR and a customer-racing 250. Restricted it's 50hp and less than 300 lbs. It's a weapon – even after 28yrs!! I have been told that derestricted with basic mods you can get 90HP from these which is just insane, of course. Thanks for looking!  
From the photos and description, this thing is just about perfect, in very original condition. And that's maybe the only issue here: in stock, restricted form, the whole gang of quarter-liter two-strokes made a government-mandated 45hp. But it really depends on what you're looking for: a wicked weekend ripper or a perfectly preserved museum piece. And I get the feeling that a dead-stock example is the way to gamble if you're looking at investment potential.
-tad