In livery looking a bit like an xmas ribbon candy, this sweet DB4 claims just 325 miles, minty fresh and some nice factory accessories.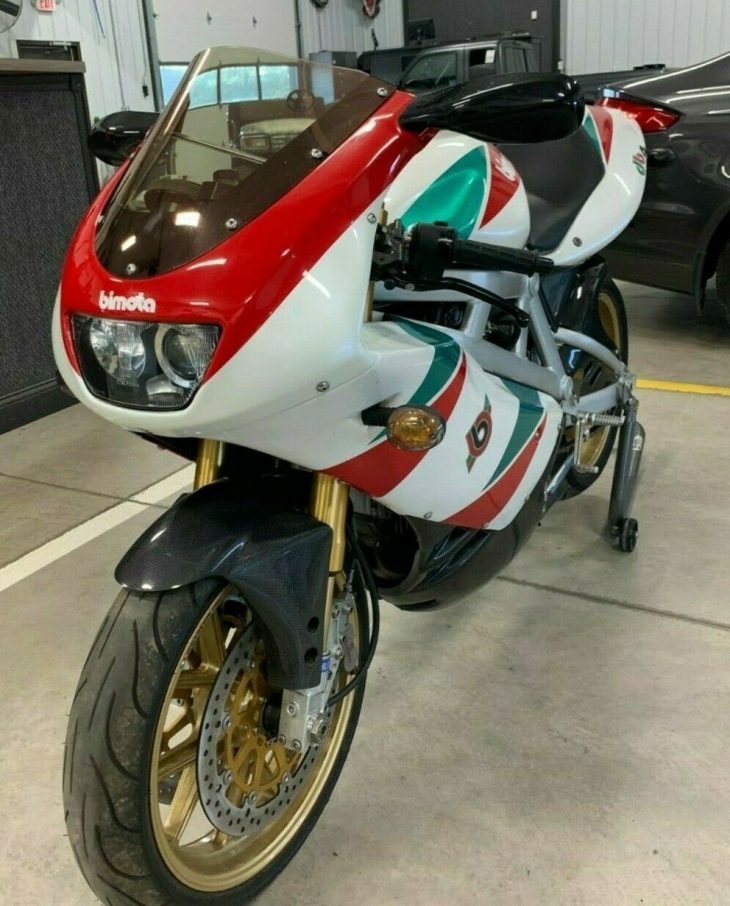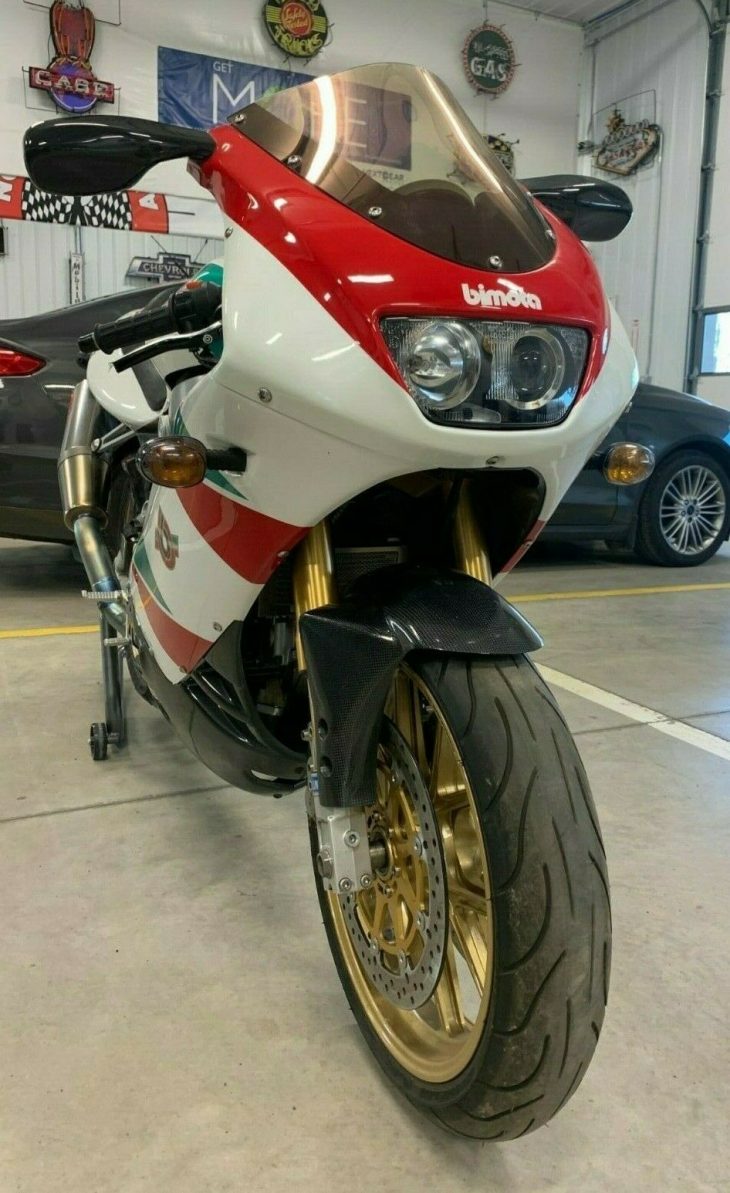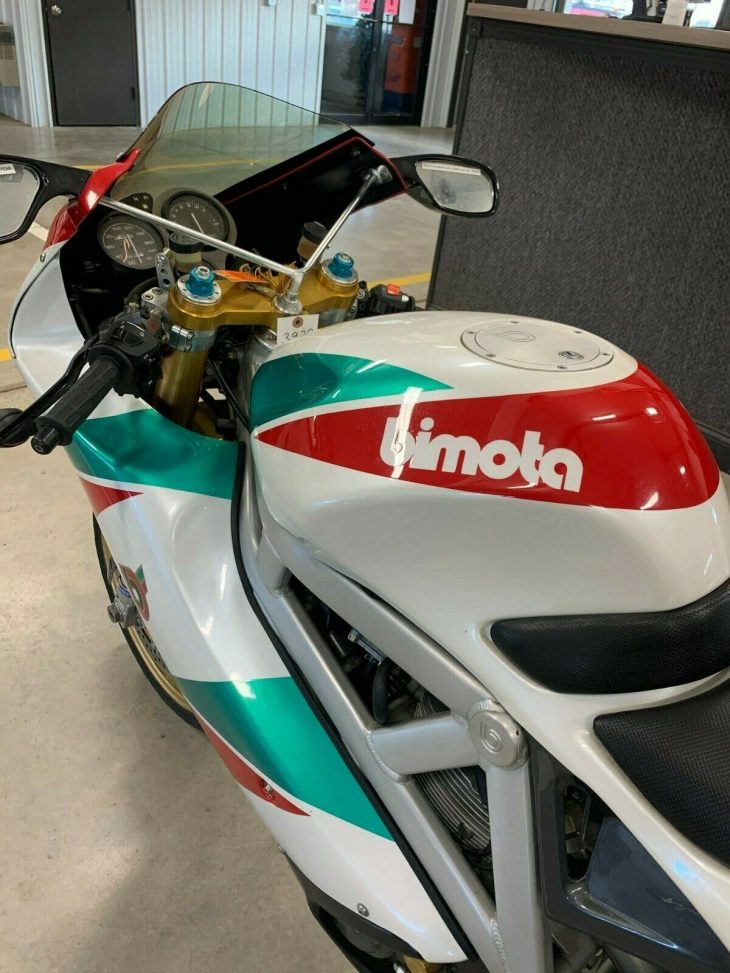 Bimota borrowed Ducati's 904cc desmodue for the DB4, replacing its fuel injection with Mikuni carburetors and of course their own exhaust system.  An identical 80 hp were the result, though torque improved a bit.  As always, the chassis is the real story, with an alloy space frame and swingarm, a skwosh smaller than the donor machine.  Premium Paoli forks and Öhlins monoshock are part of the package, as are 320mm Brembo Gold Line brakes.  Though it has a full fairing, it's lightly built and carbon accessories keep the riding weight under 400 lbs.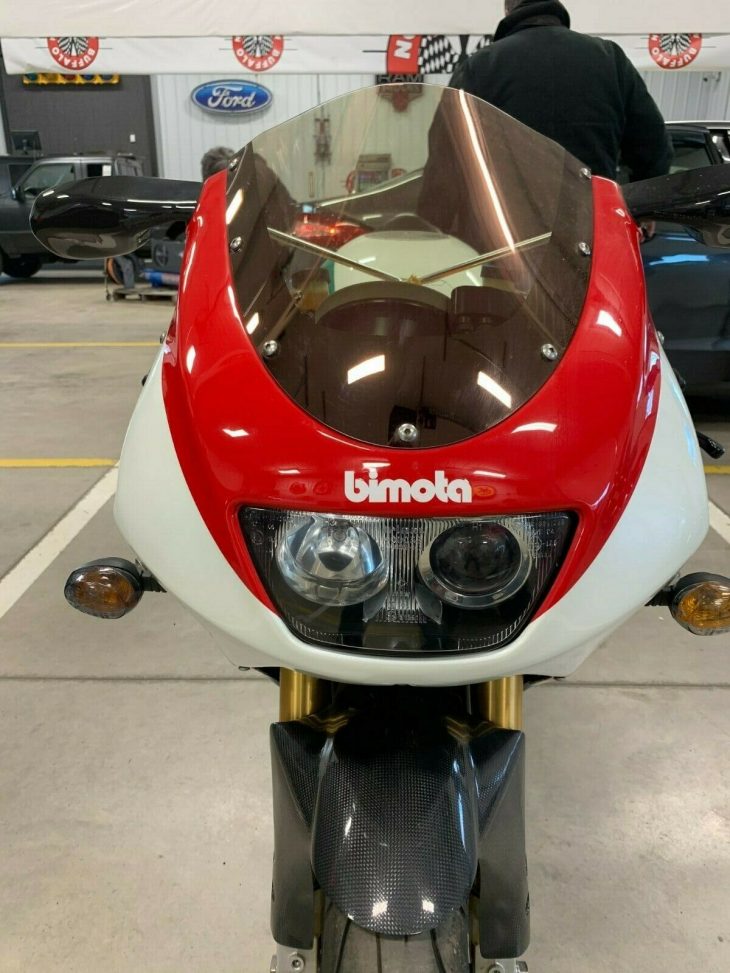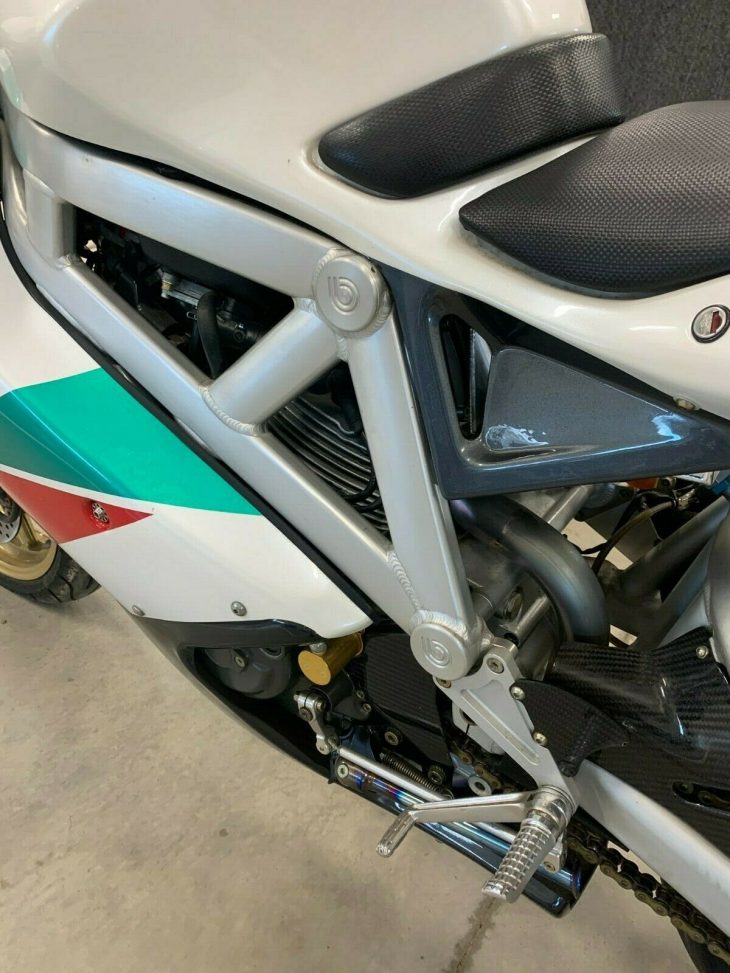 Not really enough pictures to answer any question, but this DB4 looks every bit as good as 325 miles might suggest.  No word on why the forks are Öhlins rather than the expected Paoli, but it's a happy circumstance.  The front brake lever's end has been removed, but no sign of any other damage.  Not a huge money bike, but a pre-purchase inspection and engine run might be worth every inconvenience.  Limited notes from the eBay auction:
Here is your chance to own a very low mileage rare bike! The Bimota DB4 is in very good condition and will include the factory cover as well as the stand. This bike was part of a collection and was serviced. It has a brand new battery and starts right up. Grab this one of a kind beauty at the lowest price online currently.
Bimota concentrated on Japanese power trains early on, and took advantage of Ducati's L-twins starting in 1986.  Since then it's been a series of winners, with success meaning a few hundred copies.  The brilliant 904 combined with the lightweight chassis made for a twisty road sweetheart.  Not sure a classic Bimota with not even break-in miles will ever find its way to the road again, but like a winning Powerball ticket, it would sure be nice to try.
-donn