Besides being a midsize beast with 52 hp and under 400 lbs., the RZ350 was distinctive having actually been offered in the U.S. for a few years.  Today's Kenny Roberts commemorative has been on display at the dealer since your cell phone was 2G and looks extraordinary.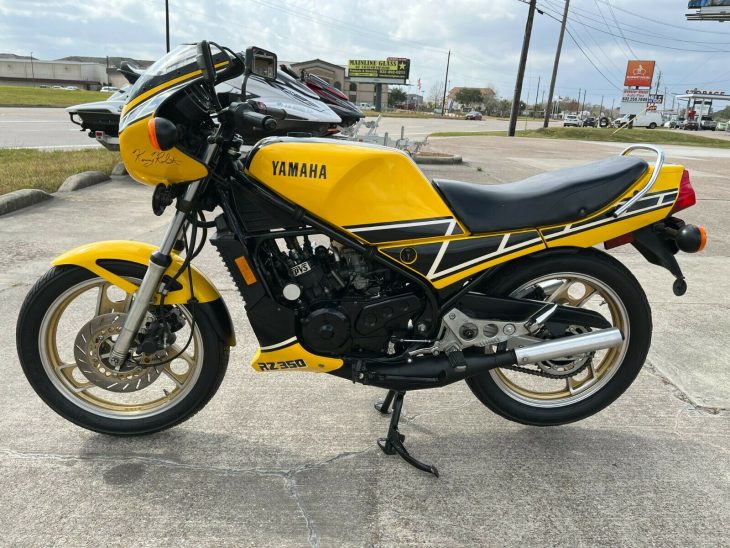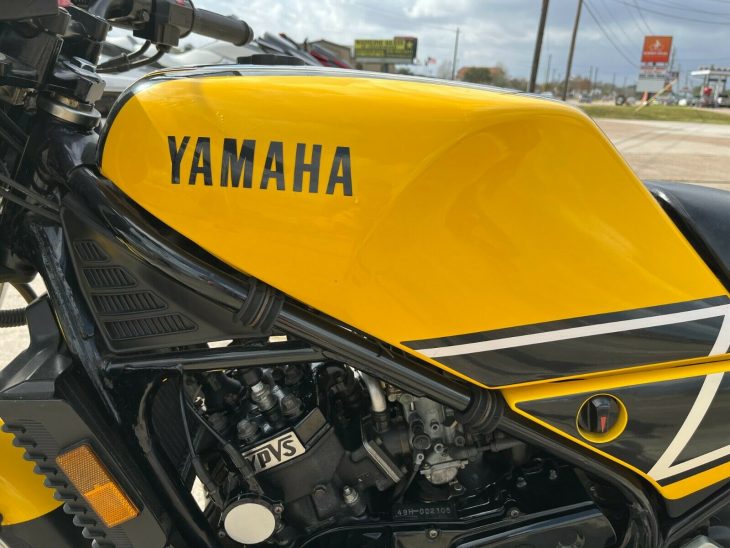 Trying to modernize a venerable engine design, Yamaha threw the book at its 347cc two-stroke, including water cooling, oil injection, their power valve port system, air injection, and a lot more for California-bound bikes.  Power delivery was peaky, with relaxed acceleration under 6,000 rpm, and whoa Nellie ! from there to the 9,500 redline.  Elsewhere it looked its $2,400 MSRP with conventional steel frame, and suspension with pre-load adjustment only, though the triple disks, alloy wheels, and sharp bikini fairing were nice touches.  Almost too obvious to mention, the classic livery celebrates the multiple AMA number 1 and first American GP champion, who went on to become a race bike builder and GP team manager.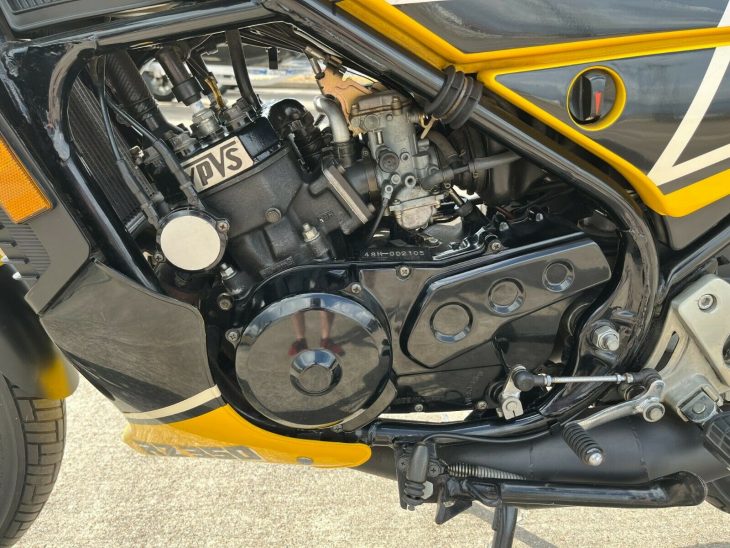 After thirty years on display, this RZ is a fantastic piece but not ready to roll anywhere but into the workshop.  It must've been well back from the velvet ropes, since there's not a scrape or bruise to be seen.  Every picture shows off its trim lines, period expansion chambers look the part, and the vapor canister missing from the engine bay seems to indicate it's a 49-state model.  RSBFS contributors raised a collective eyebrow at the seller's use of the word "mint" on a non-running bike, but considering it's pushing 40 the condition is remarkable.  Just a note accompanies the eBay auction:
The RZ has been inside our dealership on display since 1991.  It is in mint condition for a 38 year old motorcycle.  It does not currently run/operate.  It has a clear Texas title.

The bike comes with 1 original key, the original owners manual, and an original Yamaha brochure.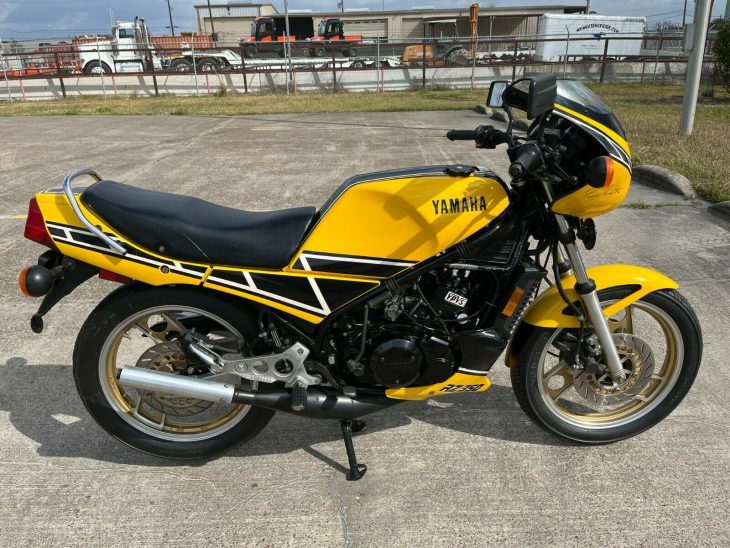 Nothing like a stock showpiece to set the bidding on fire, and with a whole week to go this one will probably set some 350cc records.  Tires will stay wooden originals, but a few things could be shined up here and there, and maybe clean out the fuel system for the long term.  Then it's probably off to a private museum for this RZ350, though it had a nice run in the dealership window.
-donn