BMW wagered heavily on the future with the K-series, and took their water cooled four ( and triple ) into the sunset.  This RS variant is five years into the model's run and has an understated magnificence.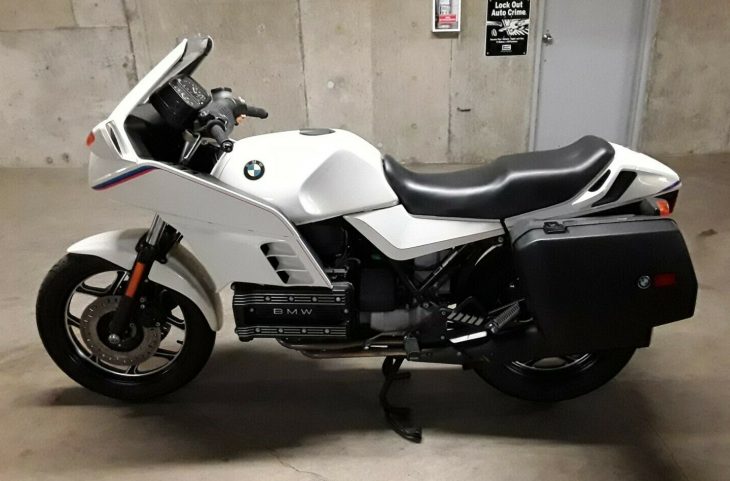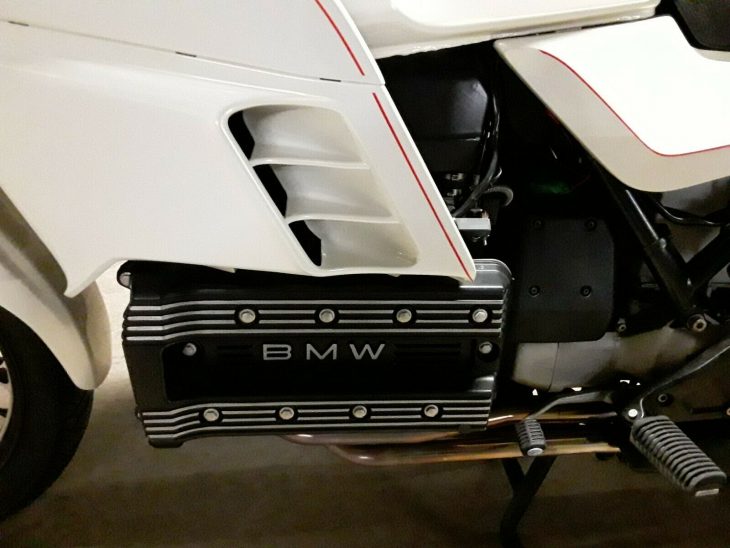 Bayerischen had been considering the proper successor to its almost universal air cooled flat twin, and settled on the distinctive side-winding inline engine, with Bosch fuel injection.  With four valves per cylinder it made 90 hp for the RS and worked seamlessly with the factory's shaft drive.  The chassis holds the engine from above, supported by right-side-up forks and the monolever rear end.  Brembo brought their triple slotted disk brakes, and even ABS was optional.  Always thinking longer haul, the Rennsport had a larger 18-inch front wheel, and an almost 6-gallon tank.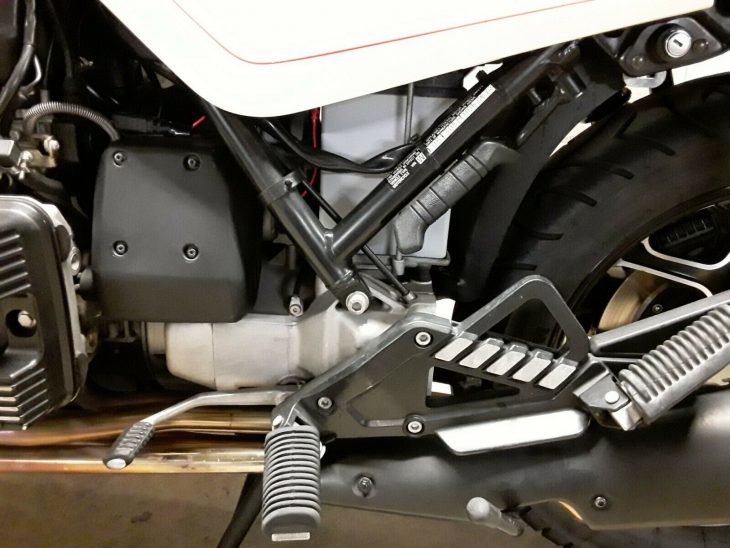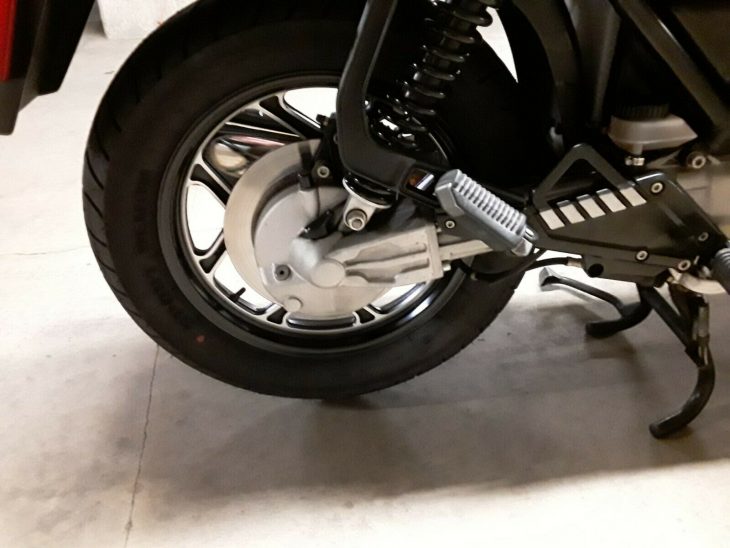 This Canadian owner hasn't owned his RS forever, but chose carefully and took great care with it.  It's the top model in a premium color and rarely out in the weather.  BMW-specific maintenance is recent, with fuel injection pump and shaft drive taken care of.  New tires, brakes and fork seals, and a nice day-only leather seat.  If exportation paperwork is available then re-importing to USA should be a snap.  Comments from the eBay auction:
Garage kept all its life, meticulously maintained by mature owner. In beautiful rare special order mother pearl white paint with hand painted red pin striping from the BMW factory, this was a substantial higher cost option. You can see gold in the paint when the sun or the light shines on it. 

With 1000cc longitudinal DOHC inline flat 4 cylinder engine, liquid cooled, fuel injected which was very rare on motorcycles in the 1980's. Super silky smooth, with triple Brembo drilled disk brakes and shaft drive.  New Bosch fuel pump, new fuel screen filter, new rubber mount/vibration damper for fuel pump, new fuel filter, new fuel lines, new fuel cap rubber seal. New spark plugs, new air filter. 

New professionally reupholstered seat with real leather, not vinyl, with custom fitted gel pad in seat for driver for extra comfort and soft rubber grips on handlebars for extra comfort. New coolant, new thermostat, new radiator hose. New rear brake reservoir, new rear brake hose line from reservoir to master cylinder, new rear brake pads. New front and back Pirelli tires. Brake fluid flushed. Recent front fork seals and front brake pads. 

The driveshaft spline was lubed at 16,000 miles. New Battery in July/2018. Oil and filter changed every year regardless of mileage and has now been changed again for the 2021 season. Only use high 94 octane fuel.  Inside the factory aluminum fuel tank looks like new. Comes with extra new fuel cap rubber seal, extra new gear shifter rubber, motorcycle cover, battery tender. 

Also has all original manuals, plus Clymer shop manual, original BMW tire repair kit, original tool kit, also both original keys. 
Like a lot of things BMW, the design and build were quite durable, and the successor K1100 took the RS through 1996.  Sporty for a tourer, the RS was quick but only a long-term threat to a lightweight sportbike.  And the flat twin survived, in oil-cooled then water cooled form, and may outlast all the four-bangers.  Hoping this RS will find the owner to extend its run many more seasons.
-donn