Hard for a sport rider to keep any factory's stock set-up, but the 2005 Honda RC51 SP2 might be a good candidate.  This seriously black stocker from Mass. has all the SP2 goodness and none of the typical farkles.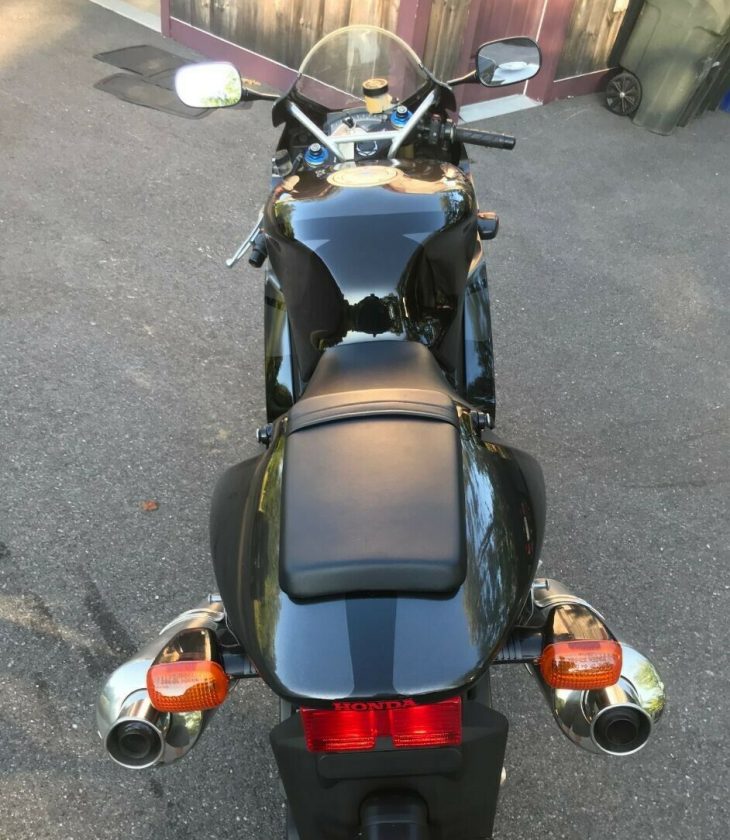 After two successful years with the initial RC51, a weight loss regimen was introduced for 2002, as well as making the chassis more rigid and increasing the throttle body size to 62mm.  Tweaks to steering head angle and monoshock linkage vied to add quickness to the bike's stability.  Hoping to keep the wheelbase compact, Honda went with side-mounted radiators to suck heat from the 136 hp engine room, and added dual fans to the SP2 to help out.  A taller windscreen was designed with Colin Edwards' input and cut a more generous hole in the oncoming air.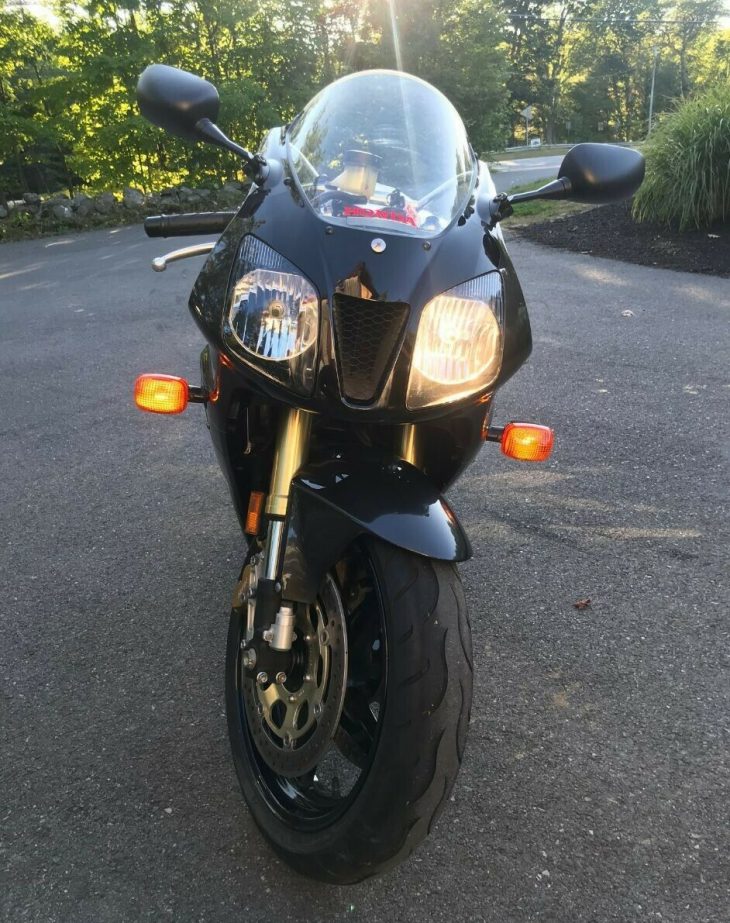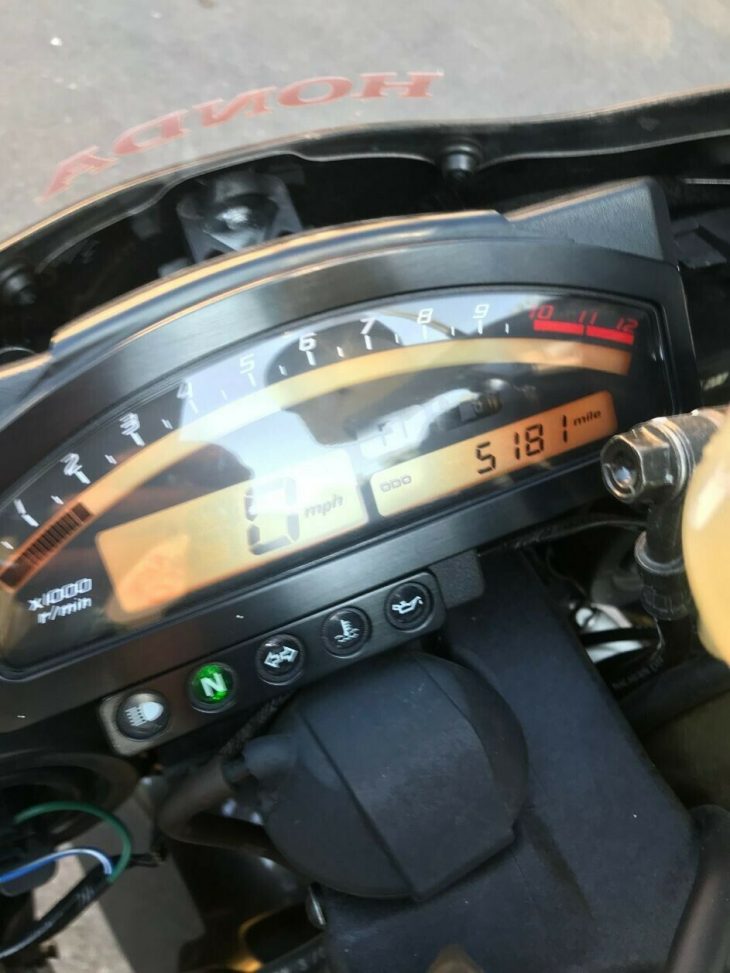 This RC51 has been preserved in a Boston suburb, and beside the unusual all black, it's even missing the routine tail tidy and light(er) weight slip-ons.  Can't quite see what the reflection at the back of the rider's seat is all about though, doesn't seem like a removed pad is likely.  Gear-driven cams only require fresh oil, no belt service to get you riding, but checking the date code on the tires might be a thought.   The owner has this to say in the eBay auction:
Bike is in excellent/showroom condition, no dents or scratches. Bike has a new battery and has recently been serviced. There are NO modifications to the engine, exhaust or suspension. Bike is in ORIGINAL condition. Bike is stored indoors and has not been registered since 2015. I do start it and take it up the street a few times a year though. You won't find a cleaner all original RC51 out there. It is a hard to find color combination as well.
The SP2 has a lot of lessons learned campaigning the SP1 to a championship, and is the one to own unless you want a first-year model or Nicky Hayden livery from 2004.  Most sources indicate production of only a few thousand each year, which will make this RC51 an eventual collectible.  And there's a winding road of modifications if you prefer, but for pete's sake if the original parts look this good put them in storage !
-donn