Update 1.29.19: This bike has SOLD! Congratulations to buyer and seller! -dc
This 2014 Buell 1190RX has been stored properly, ridden rarely, modded carefully and babied by one owner. It has a tasteful collection of carbon fiber accent pieces and a Dean Adams exhaust with the accompanying ECU tune, but is otherwise as it rolled out of the showroom. The seller says he's moving it along because he ran out of time to ride, which is evidenced by the bike's scant 3,200 miles.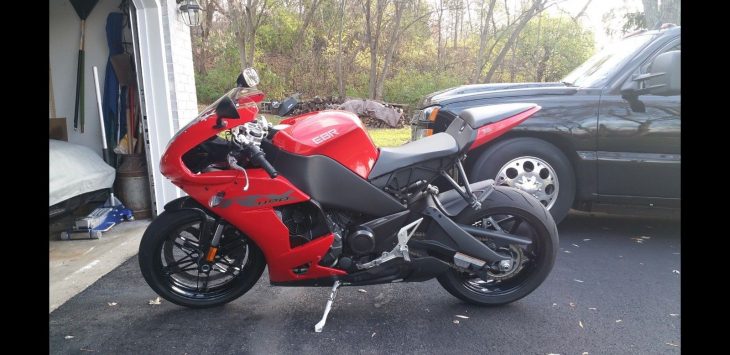 The 2014 Buell 1190RX was Erik Buell's stab at returning from an ugly split with Harley-Davidson to once again build fast, well thought-out USA-made sportbikes on a large scale. Though the effort was ultimately doomed, the bikes he screwed together in the process were real marvels. The 1190RX's big twin pushed out 185 horsepower, got within a few hundredths of a second of the mighty Ducati Panigale 1199R in magazine testing and was not extravagantly expensive, at least by top-of-the-heap open-class sportbike standards.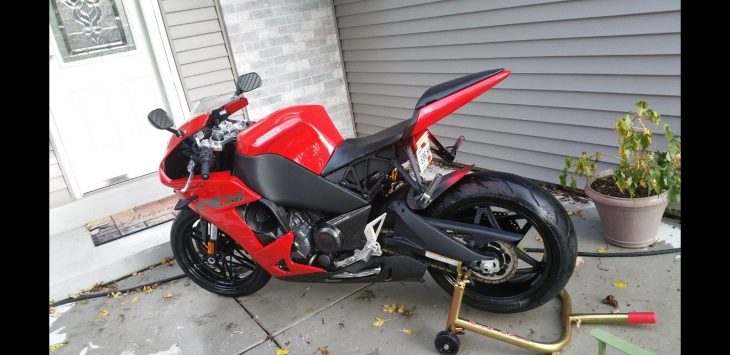 The 72-degree v-twin that powered the beast was praised for its torquey delivery, while the fuel-in-frame chassis was accurate, fun and confidence inspiring in corners. The moonshot 1190RX may have ultimately failed to make Buell a household name, but it damn sure made a valiant effort.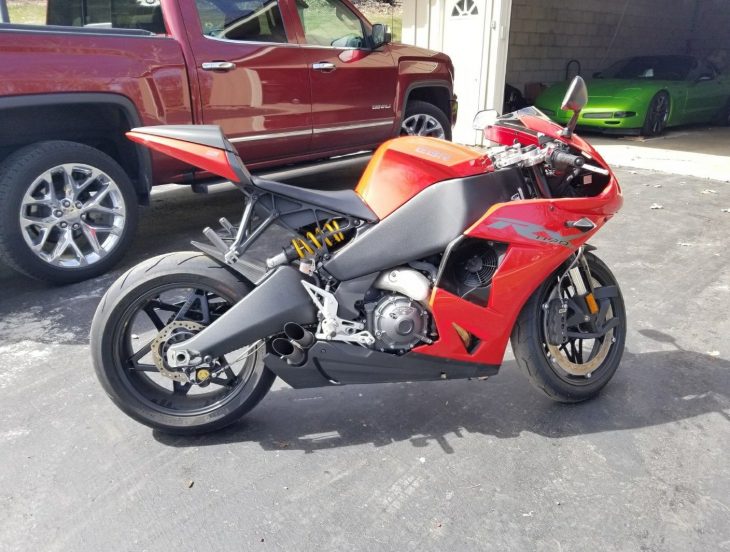 This example is resplendent in red and black, and looks like it was given care commensurate with its special place in motorcycling history. It's clean everywhere, and has spent most of its time in a climate-controlled garage. The pictures don't get to the minute details, but we've checked them out thoroughly and can't find any issues.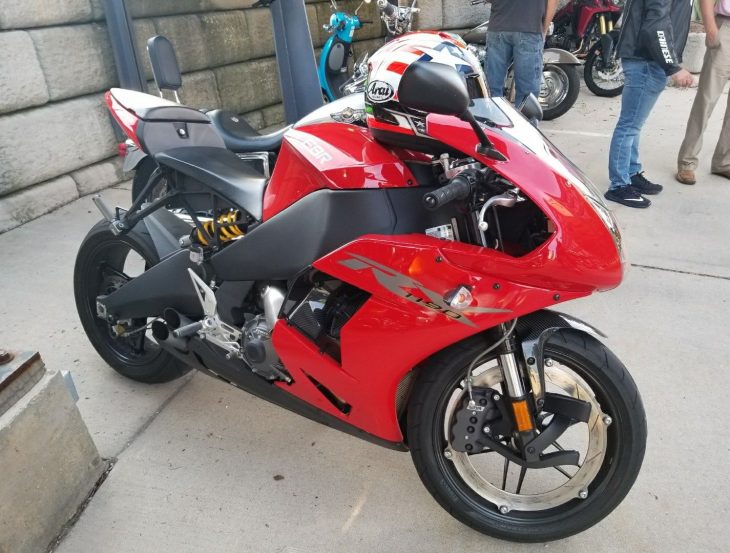 From the eBay listing:
No reserve!

2014 EBR 1190rx in perfect condition. I am the original owner and have only put on a total of 3200 miles or so in the past few years as I dont have much time for riding anymore. Bike needs nothing and has never been raced or on track and is adult ridden. Bike needs nothing but a new home.

A few minor modifications were done immediately at time of original purchase but I have all the brand new original parts that go with the bike.

Dean Adam's exhaust
Dean Adam's tuned ecm
Carbon fiber front fender
Carbon fiber rear tire hugger
Carbon fiber side fairing fan shrouds
Carbon fiber chain case cover
Carbon fiber fender eliminator with integrated led brake/turn lights and plate holder.

Bike is in excellent condition and has been my absolute favorite bike I've ever owned. Winter storage was even kept in heated climate control area in my house.

NOTE: I may be able to deliver for Free to anywhere in WI, IL, IN, OH or possibly other areas in the mid-west as I am on the road all over for work OR help with arranging shipping at a discounted price through a friends motorcycle transport company to anywhere in the U.S. please message me before bidding to confirm drop off options.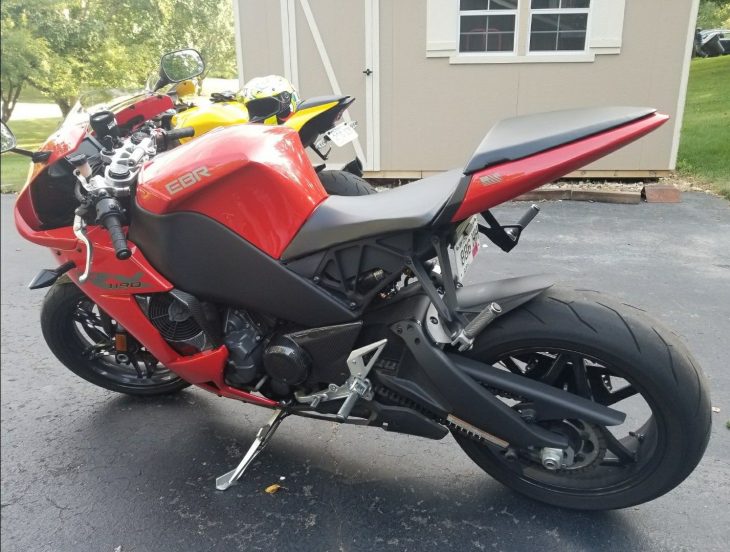 The bike is listed for just south of $8,000, which is a legit deal when you consider that these things were $18,500 just five years ago. With so few miles, all its stock pieces and such fastidious care, this thing is very close to a new bike. What's more, they aren't making more of them, so it will only gain collector panache as time goes by.