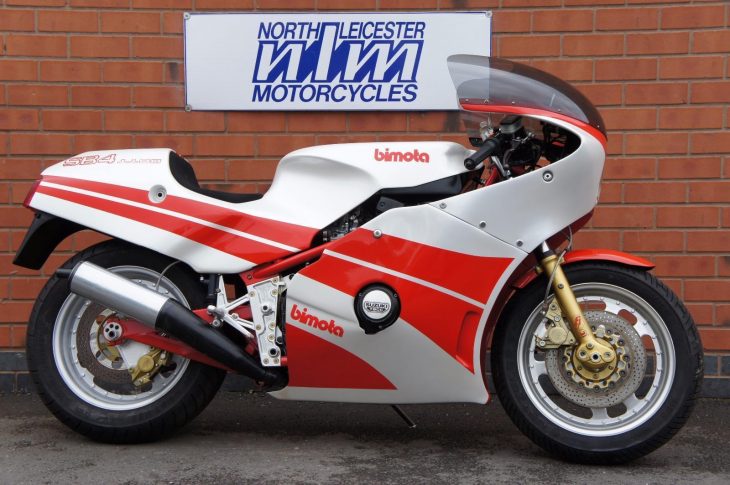 Hailing from a time when Bimota had its pick of mass-produced engines to stick into lovely bespoke frames, this 1983 Bimota SB4S is a one-of-34 machine from a factory that wasn't exactly known for its production capacity. What makes this SB4 so rare is that it is fully faired, setting it apart from the other 200-odd SB4s built.
Under the gorgeous red-and-white bodywork lies a Suzuki Katana 1,100 engine, which was about the baddest mill money could buy at the time, and brings the weight savings and simplicity of air cooling to the party. As mentioned, the bike sports a hand-welded frame of Bimota's own design and crafting, and the best suspension money could buy at the time.
From the eBay listing:
Super rare and stunning Bimota SB4 SS

Only 34 factory built full fairing bikes were made and this bike has been sat in a collection and never used

Powered by the incredible Katana GSX1100 engine and fitted with the best forks and brakes that money could buy this was the ultimate sports bike of its day

Terrific value and a solid investment to ride or collect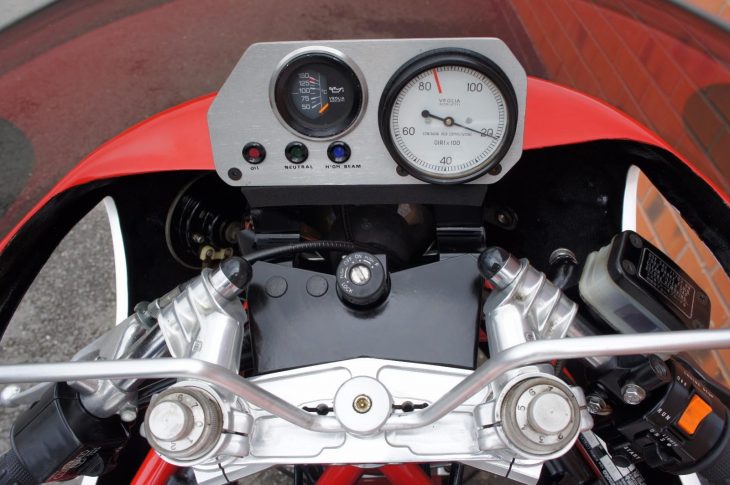 Making this bike even more special is the fact that it is a zero-mile machine. It was purchased and stuck in a collection, making it a truly unused and untested time capsule. The machine is available through eBay classifieds in the U.K. for £15,885, or about $20,000.