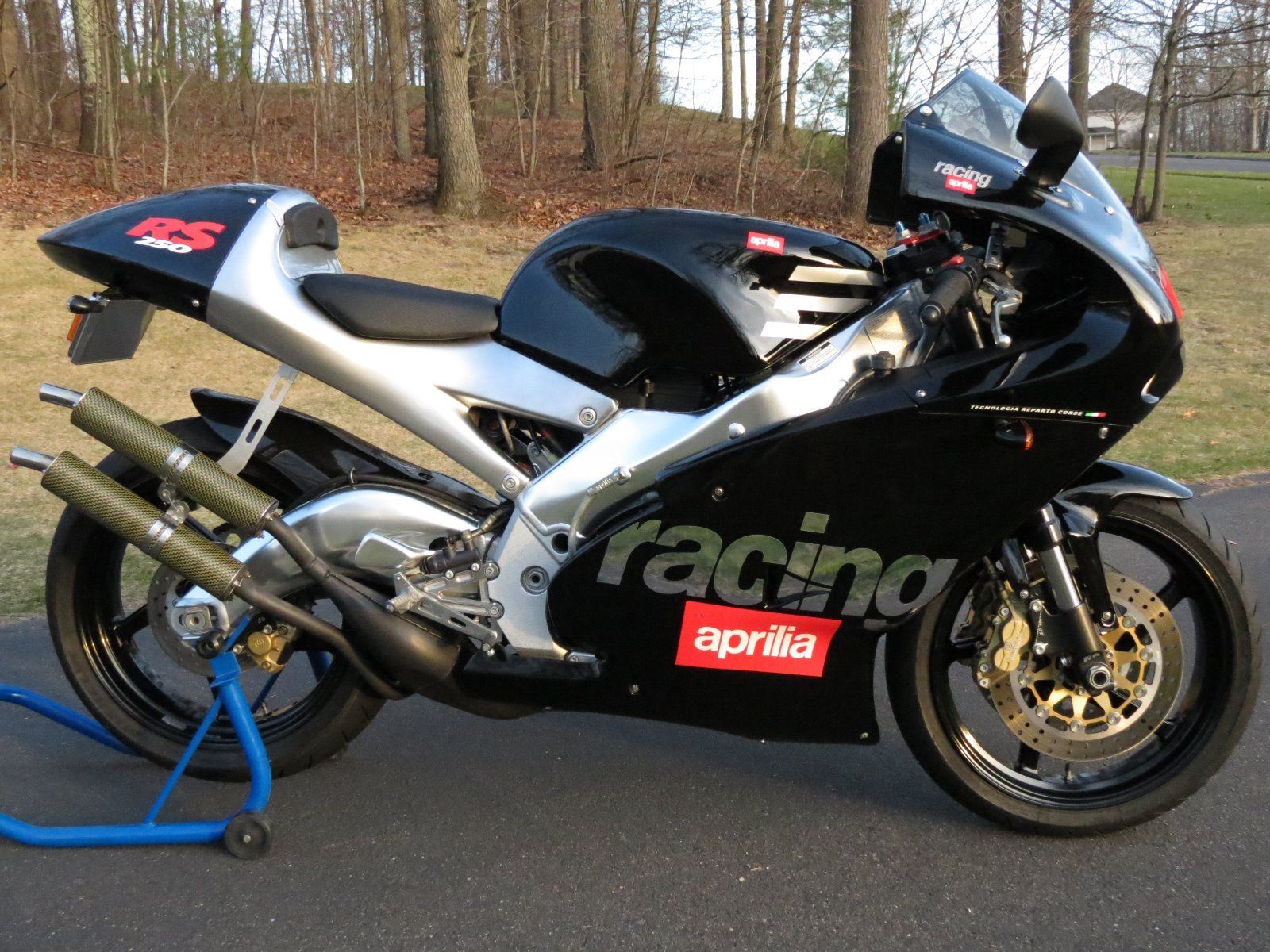 Up for grabs today is a 2000 Aprilia RS250 – the most modern of the smokers we are likely to see on RSBFS these days. Sired by Aprilia during the dying days of 250cc GP racing, the RS250 is a street bike homage of the RSW250 GP racer. Using a Suzuki-derived twin based on the successful RGV250 series, an alloy chassis developed by Benelli and top-shelf suspension components (Showa, Sachs), the RS250 is a fitting end to the dominance of two-strokes in the smaller classes.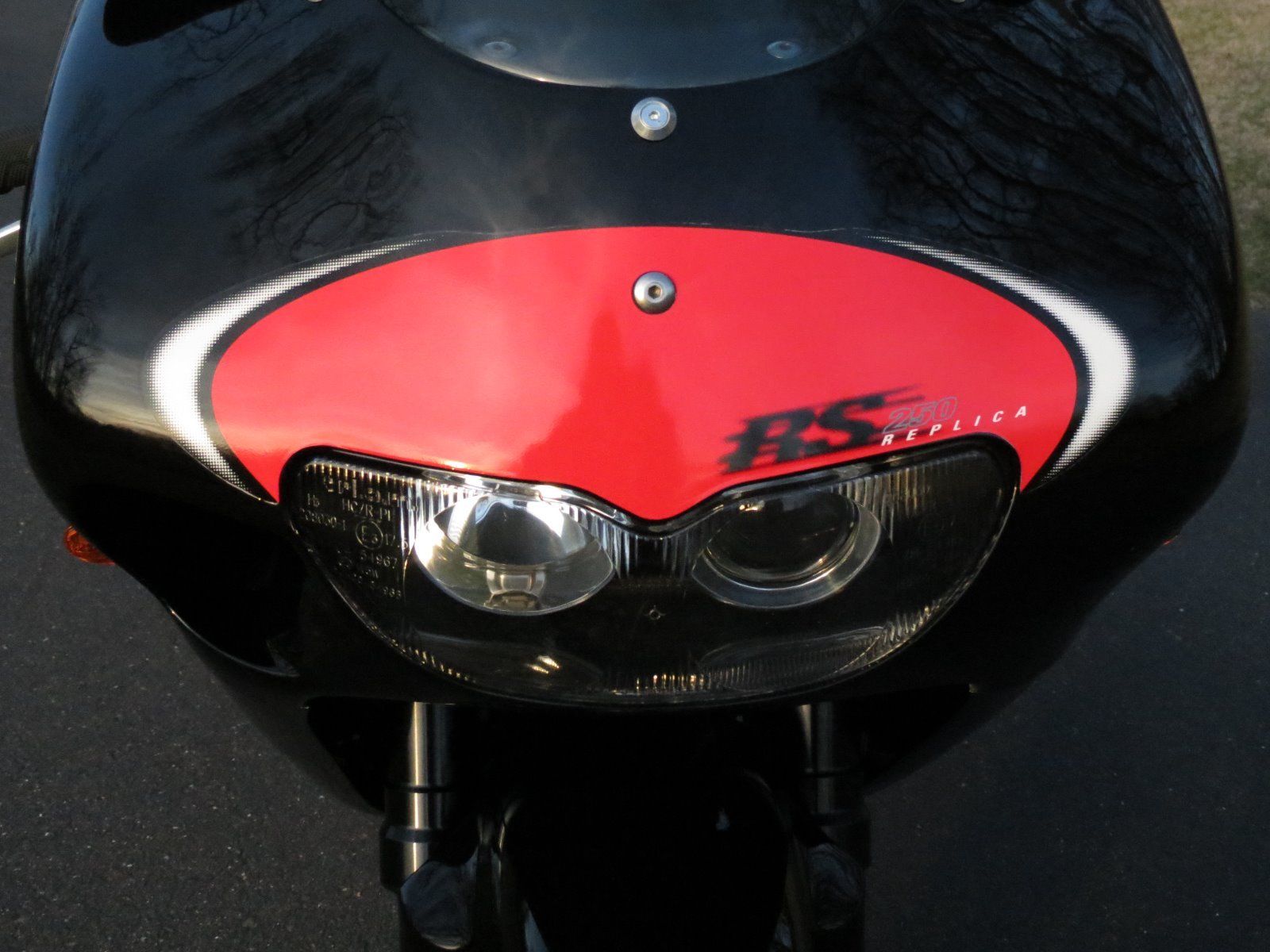 There are two versions of the RS250 to consider; the first is as we see here – a completely street legal bike with lights, instrumentation and all the other DOT niceties needed in order to obtain a title. The second version is the one-make racing series bike, the RS250 Challenge Cup example. We see many of the Cup bikes converted to street use, with varying degrees of completion. If you are intending the bike for street use, then the recommendation is to go with a model that started life out as a street legal machine. This one fits the bill.
From the seller:
2000 Aprilia RS 250 Amazing Original condition with clear Kentucky Title. 2 owner bike that has been in private collection since 2003. All fluids just changed and carburetors cleaned and services. Bike runs and ride like new. 100% original condition with 912 miles. These RS's and getting harder and harder to find in this kind of condition. The 2000 RS 250 had 72.5 HP @11,900 RPM and dry weight was 306 lbs. This one is ready for the street or the track, be the coolest rider at your track day or smoke those 600's on the back roads! It is in almost flawless condition with only 2 small spider type marks on the side fairing (shown in pictures) typical with the thin fiberglass fairing Aprilia use. Bike has never been dropped or down in any way. Come with full service manual and the original RS 250 Challenge service and repair manual. Here is your chance to own one of the coolest and highest HP 2 stoke 250's made. Or just buy it and stick in in your collection! Any questions let me know, I will do my best to answer them. John 860-810-332 or email. Good luck and happy bidding!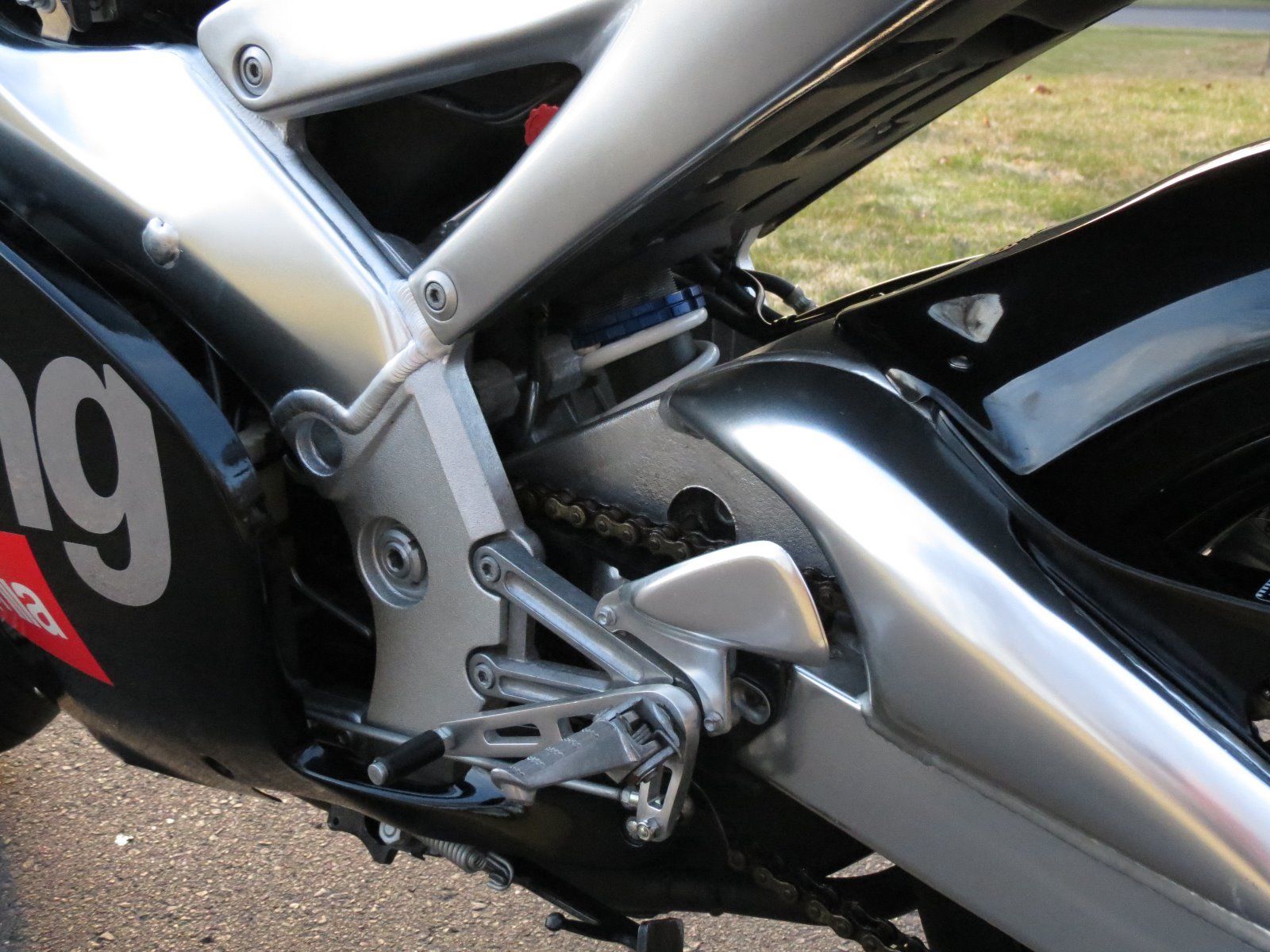 The seller has done a good job pointing out the highlights of this particular example of the breed. 100% original condition is a nice-to-know, as many of these bikes harbor modifications in search of additional speed (at the expense of originality or reliability). Only 912 miles means that this bike has not seen a lot of use or abuse – also a good thing. The cracks noted in the gel coat are (unfortunately) common; while they do detract slightly from the value, they do not necessarily indicate any issue, nor impede functionality. The only thing missing is commentary on services completed – while two strokes do not require the same care as a four stroke, seals do need to be tested due to age. A savvy buyer might figure on a bleed down test (at minimum) to ensure everything is healthy. Otherwise, well done by the seller.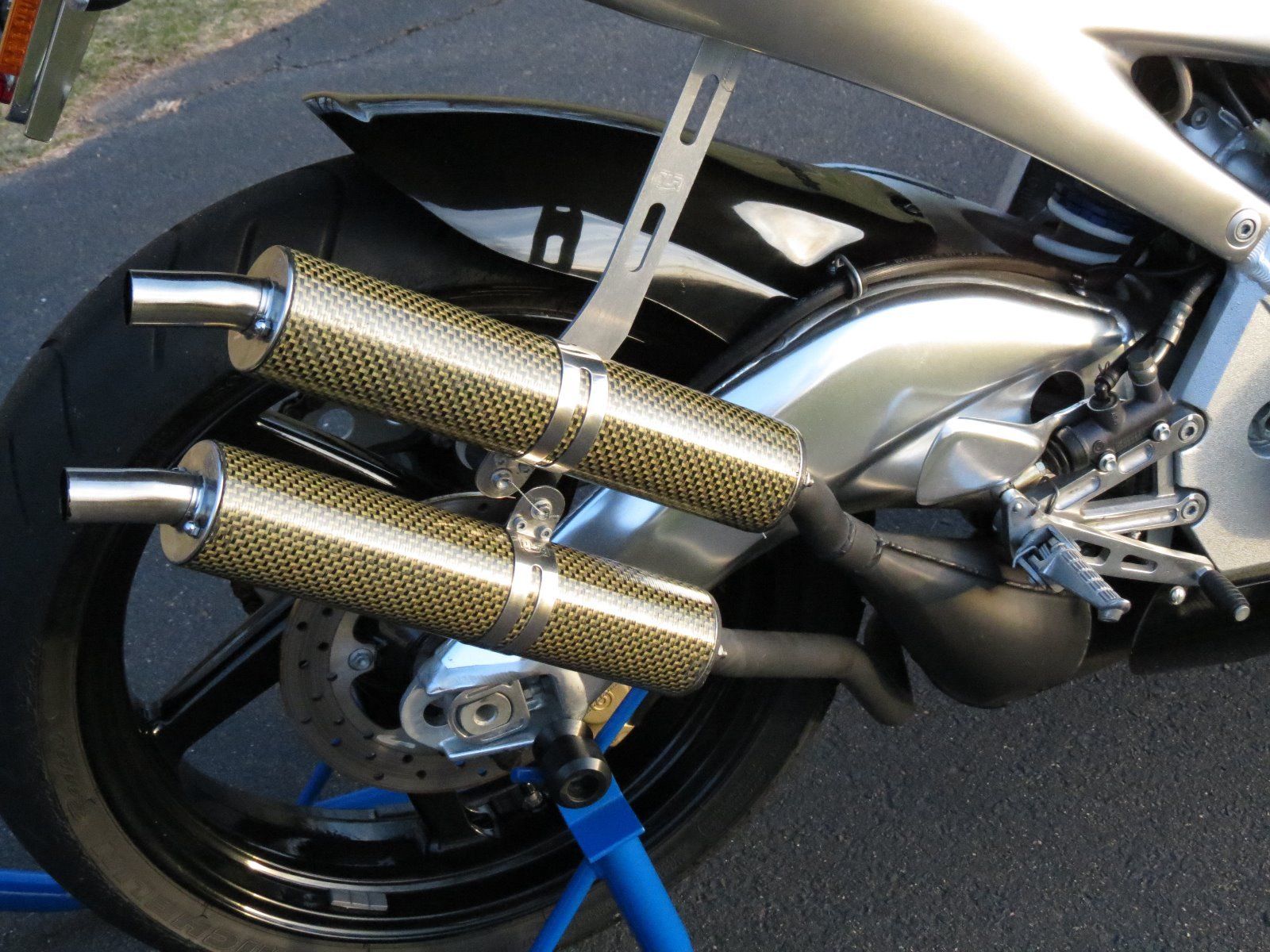 Question for the Aprilia experts: The silencers on this one look suspiciously like Arrow units. Did these bikes come stock with something other than the brushed aluminum silencers, or have these been added after the fact?
This auction is pretty hot right now, with bidding above $8k and what looks like much more to come. These bikes are indeed becoming more rare as the world moves on to cleaner sources of motivation, and a good, stock RS250 is something that is only going to go up in value. Check it out here, and be sure and drop us a Comment. Have you owned or ridden a RS250? Share your thoughts and experiences. Good luck!!
MI