RSBFS friend Gary from Utah is back, and take a look at what he pulled out of his toy box this time: a titled and registered Aprilia RS250 Diablo Nero with low miles and lots of shine. In typical Gary fashion there are a lot of high-quality photographs to drool over, and although this bike looks great in his space, imaging what it might look like in your garage. Or man cave. Or living room. Dare to dream.
Featured Listing: 2002 Aprilia RS250 Diablo Nero MK2
The Diablo Nero in the name simply refers to the paint scheme – Black Devil in English. Although initially released in 1995, the RS250 went through a significant revision in 1998. These later bikes are referred to as Mark II machines, and sport updated bodywork (aerodynamic improvements), new adjustable Showa front forks, ride height adjustment at the rear, and wider wheels/tires. The basic chassis configuration and Suzuki-derived engine had previously proven their merit, and carry over unchanged. One of the biggest changes was the adoption of digital capabilities/instrumentation in the cockpit; the on-board computer no longer relied upon a speedometer cable, and an on-board lap timer was included. According to sources, Aprilia offered multiple different paint schemes on the Mark II series bikes, averaging about 2 per model year (including many race replica editions: Reggiani, Biaggi, Rossi, Melandri, Harada). By 2003 the party was officially over, although some European countries sold off '03 bikes as '04 models due to the date of registration.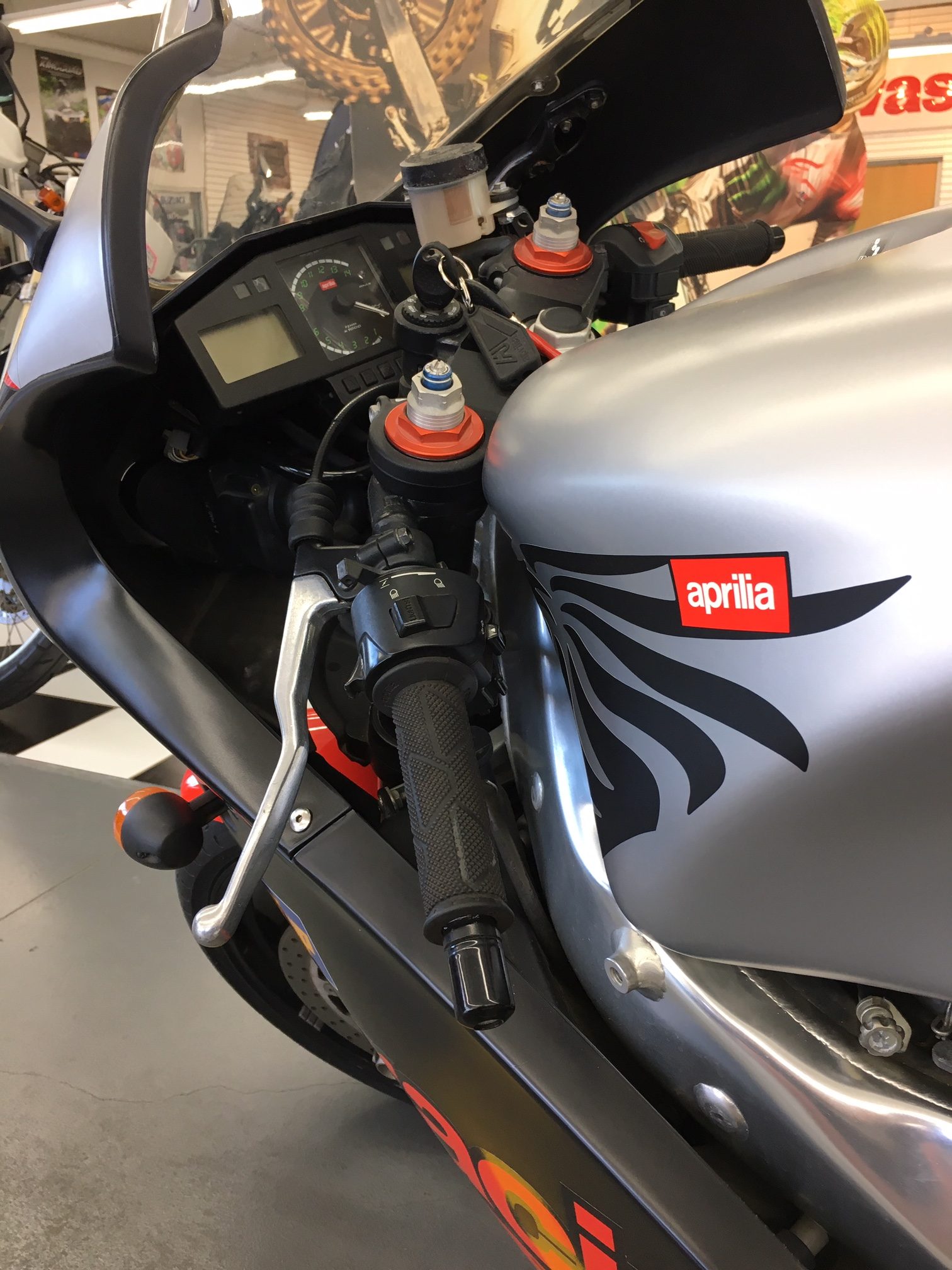 From the seller:
This RS250 has 5,480 miles on it. Minty condition. No crack, no scratches no dents. Looks like a million bucks! Completely stock except for the upgraded adjustable rear sets. Two original keys, 17 digit vin number. Runs like new and will come with new fluids and carb service. Utah titled as a street bike for road use.

Price: $12,500 or best offer
Contact: rmurangemasters@aol.com (Gary)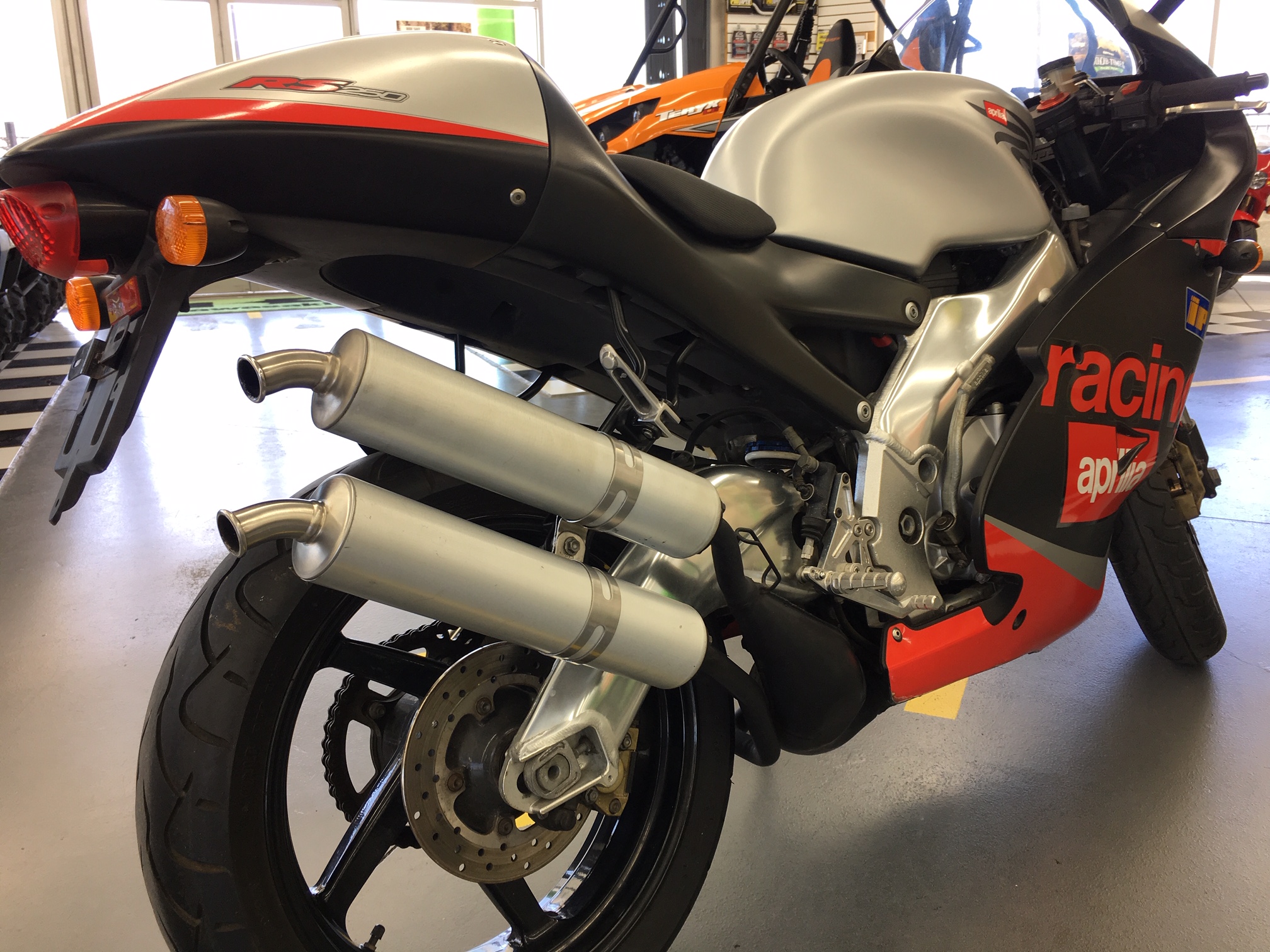 Aprilia laid claim to producing the closest replica of a race bike for the street. And this was no joke; road going RS250s differed surprisingly little from the original racers, excepting concessions required for convenience and safety. These are very capable and very coveted motorcycles, good for 72+ HP in stock trim, and tipping the scales at a scandalous 300 and change pounds. These are potent rocket ships for those who A) can fit on board, and B) can keep the revs above 9 grand. Meet those minimum requirements and life will buzz by in a blur of madness.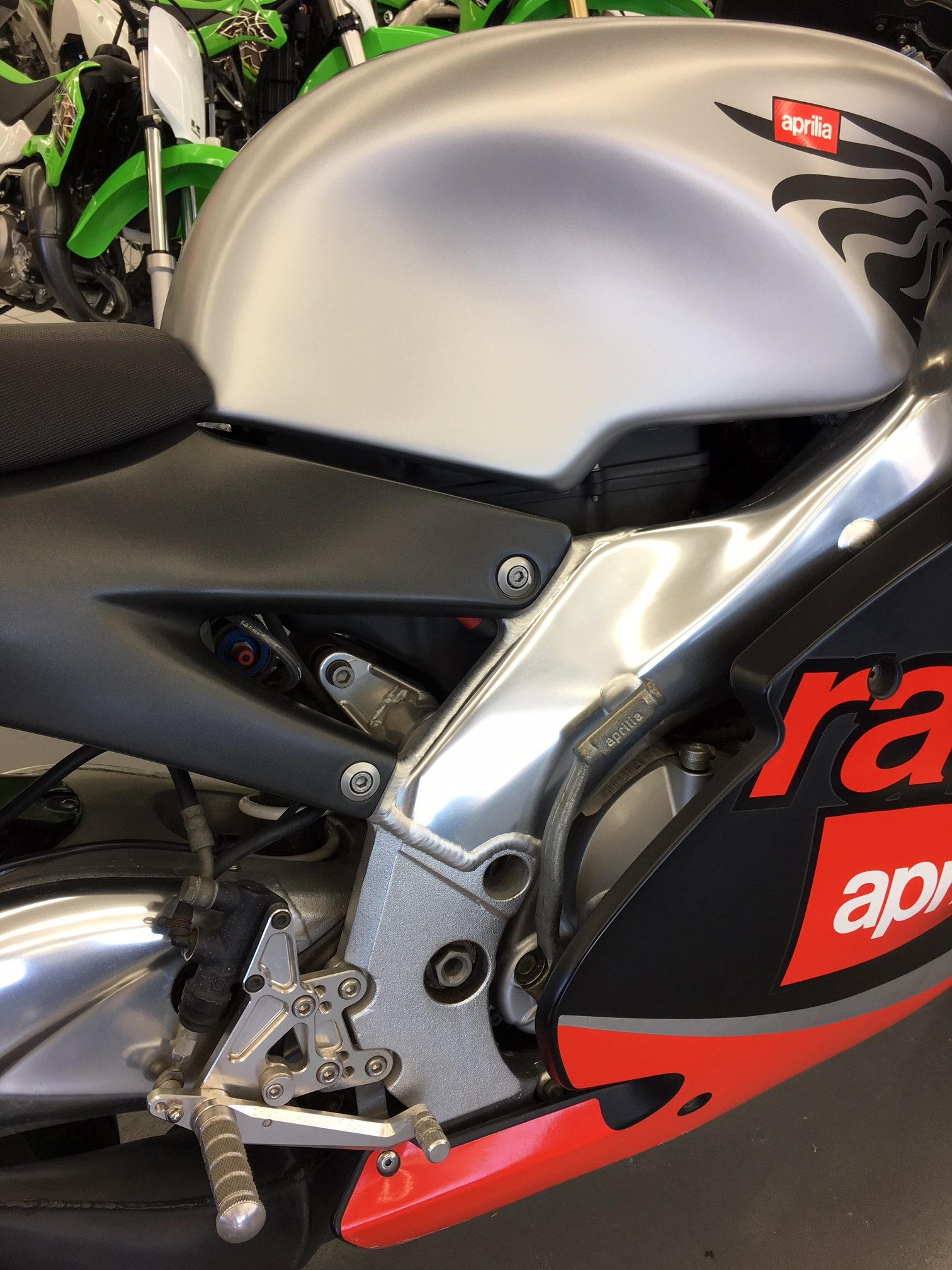 This bike is made available by a collector who is well-known to RSBFS readers. We have lusted after his amazing collection of small and large bore homologation machines, and his penchant for storing them indoors, on the carpet, inside his house. We are told he is responsive to inquiries, and those who have purchased reported the bikes were in as-promised condition. Check out all of the photos here, and then try to convince yourself you don't want a titled two stroke at the pinnacle of what the quarter-liter smokers had to offer. Once you're done arguing with yourself, give Gary a holler and strike up a deal. Good Luck!!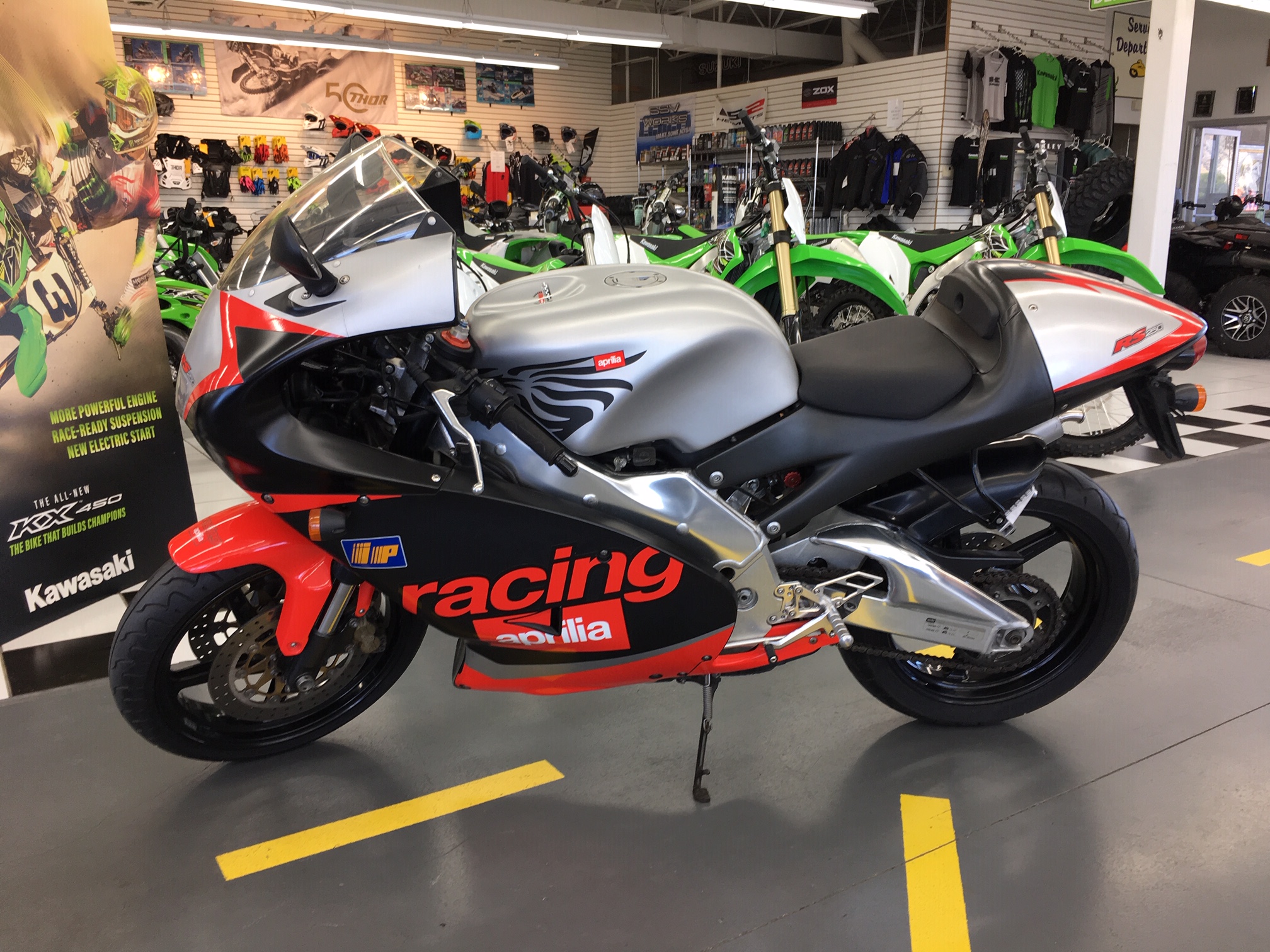 MI