Posts tagged as "MC28"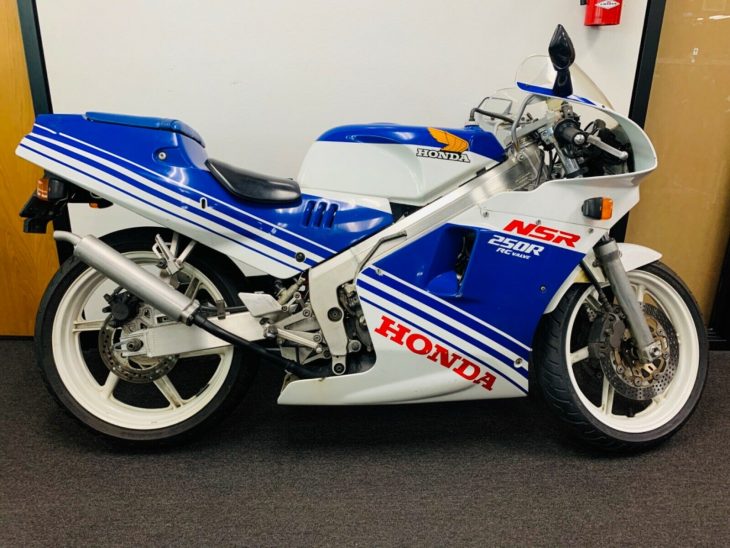 Oh god, I can only imagine the backlash in the comments as our unofficial Honda Week rolls on! Today, we've got a clean MC18 version of the NSR250R, Honda's little two-stroke sportbike that took the fight to the Suzuki Gamma, Yamaha TZR, and Kawasaki KR-1. And like those bikes, it was a technological powerhouse, squeezing maximum power from the tiny engine. Introduced in 1987, these never officially made it to our shores, but are now old enough that they can be legally imported and registered in most states.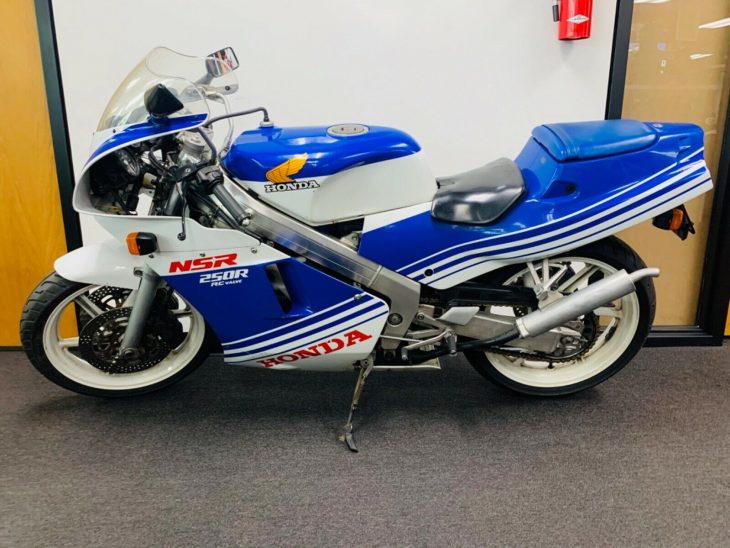 The original NSR250R MC16 was followed by the MC18 seen here in 1988. It was powered by a compact, lightweight, crankcase-inducted 249cc 90° v-twin that used Nikasil-plated cylinders for a slightly undersquare 54 x 54.5mm bore and stroke. An early version of Honda's PGM electronic ignition and their electronic RC or "Revolutionary Controlled" powervalve gave a more flexible spread of power, and a six-speed cassette-style gearbox put power to the 18″ rear wheel that was matched to a 17″ front.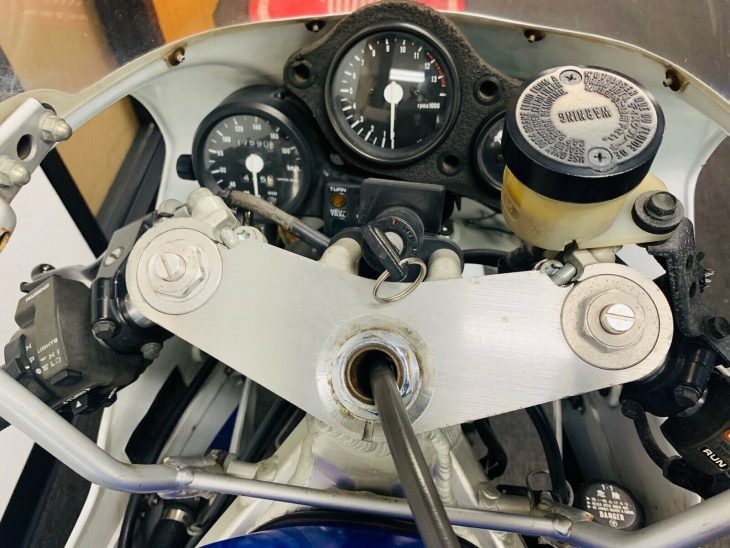 From the original eBay listing: 1988 Honda NSR250R for Sale
For sale is a 1989 Honda NSR 250 two-stroke motorcycle with rare hard to find CA title and registration for street use. The bike was just serviced so it is in running condition with everything working, it has been owned by its last owner for over 18 years. It is in good shape for its age but it is not perfect. If you have any questions feel free to send me a email.
The odometer shows 17,590km, which means the bike has a little less than 11,000 miles on it. No problem if the bike has been properly maintained, and it has that all-important California title that should make a trip to the DMV somewhat less painful if you want to register it here… Probably. The MC18 is less desirable than the later MC21, let alone the MC28, but it's still an NSR250R and should go for a good bit less: bidding is up to $3,856.00 with several days left on the auction.
-tad
2 Responses.