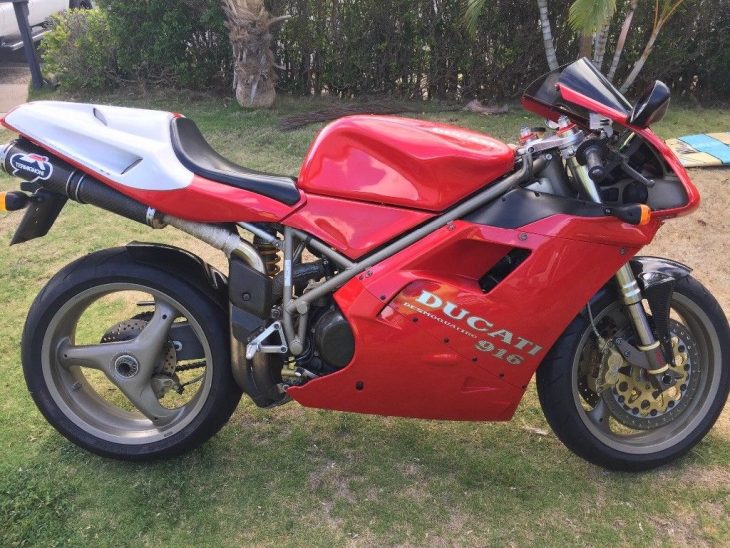 When the 1994 Ducati 916 was unleashed, it caused the motorcycle world to stand up so fast it promptly fell right back down on its ass. When the industry press and its leather-clad readership had finally quit seeing stars, what they were staring at was a genre-definer the likes of which hadn't come along since the '80s.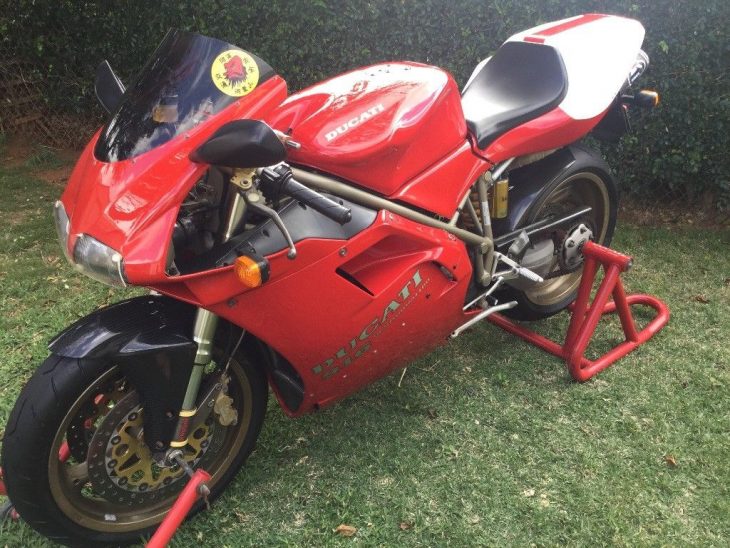 The 916 platform went through myriad iterations and increases in displacement over the years, and there are plenty of 916 and 916 lookalikes available on every corner of the internet. Still, an unmolested first-year bike is a sweet find. With the exception of some dirt and grime, this 1994 Ducati 916 looks fully sorted and ready to go.
From the eBay listing:
Great condition survivor, not many left like this, never raced!
Italian model, registered in US
All stock, recently serviced by licensed Ducati shop, new tires, brake pads and lines. New timing chain done as a pre-maintanance.
Can help with crating and shipping at new owners expense.
Actual miles: 10,850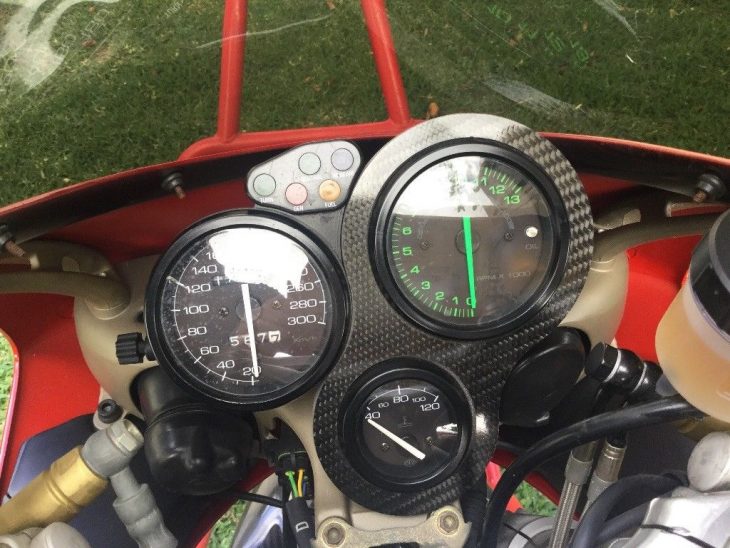 The ad goes easy on the particulars, but the asking price shows the seller knows what kind of lust these bikes inspire.