The world of collectable Ducatis is a diverse universe. In it you will find some truly iconic motorcycles, some groundbreaking models, some unique and interesting offerings, and a whole lot of "Limited Edition" badges. The 900 Superlight, a derivation of the 900 Supersport lineup, seems to fall into the latter two categories. It is, after all, a limited-in-numbers model – and one that is fairly coveted by riders and wanna-be owners. But it also suffers from the "me too" badging exercises played by Ducati. As such, you are looking at a rare model, but not one that differs terrifically from other examples of the breed.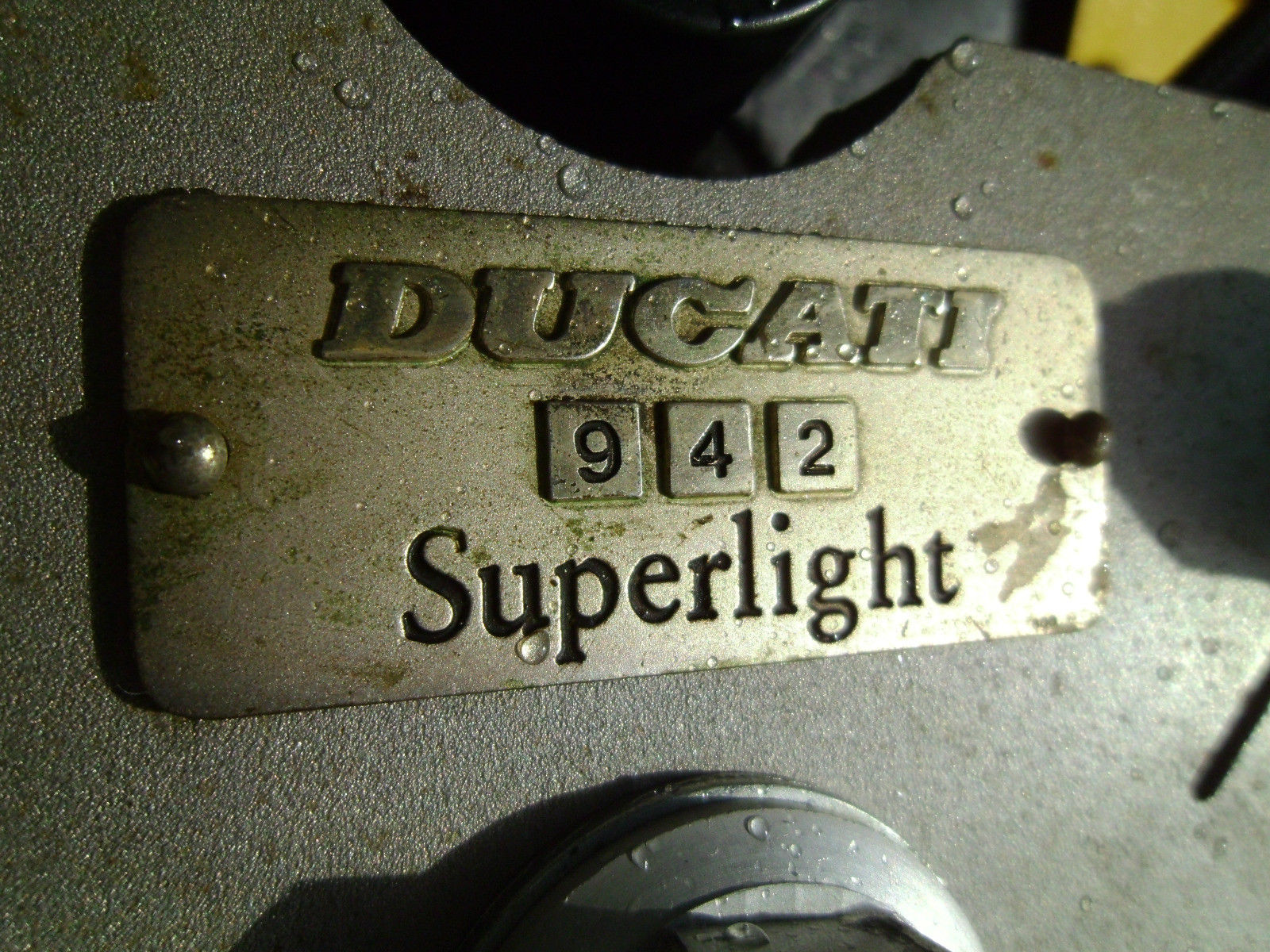 The basis of the SL is the 900SS: motive power via a wonderfully charismatic air-cooled L-twin, two valve desmo heads and the requisite dry clutch. Chassis duties are managed by a stout trellis frame, beefy forks up front and a conventional single shock setup (both by Showa). No single-sided swingarm trickery here; the SS models are basic motorcycles, eschewing liquid cooling, four valve heads, or even fuel injection. A basic ride that pretty much works – and works well. The Superlight takes those basics and adds two-piece composite (aluminum hoop / magnesium spokes) Mavic wheels, single seat rear bodywork, a carbon front fender and high pipes. That is pretty much it. Same everything else, with the exception of the numbered plate attached to the head stock. And a much bigger price tag.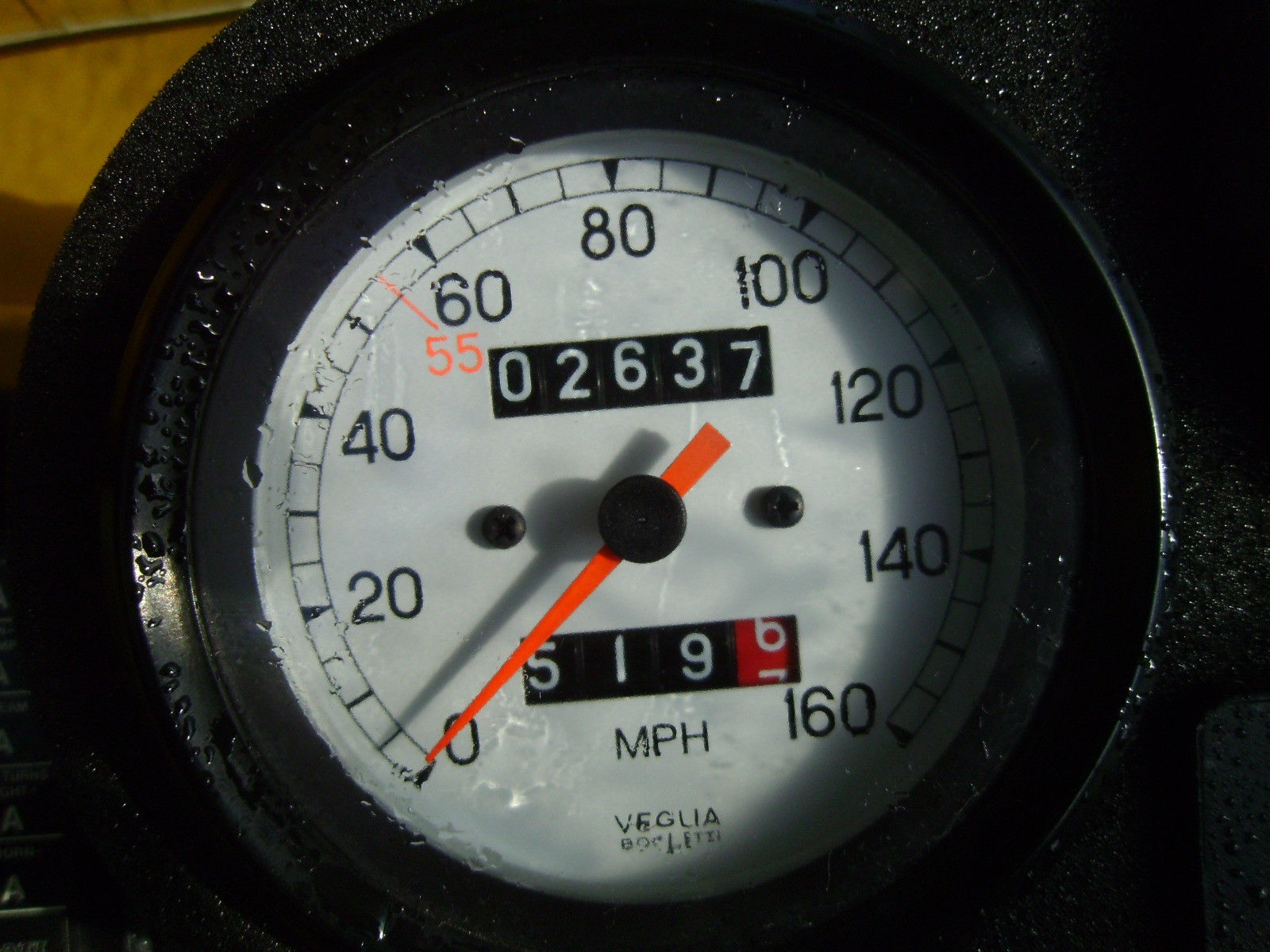 From the seller:
– One of the last '92/'93 MK I models manufactured from the VERY few imported to the USA.
– Featuring the Rare OEM Marvic/Ankront Two Piece Magnesium Hub Wheels
– Manufactured in 1992

[Check the prices for 1970's 900ss and 750ss models – This bike is certain to appreciate]

The last of the great, air cooled, limited production Ducati's! This rare and desirable 1992/'93 Ducati Superlight is likely among the best in existence.

IF YOU LONG TO OWN THIS RARE DUCATI, AN EXAMPLE LIKE THIS WILL NOT COME ALONG AGAIN.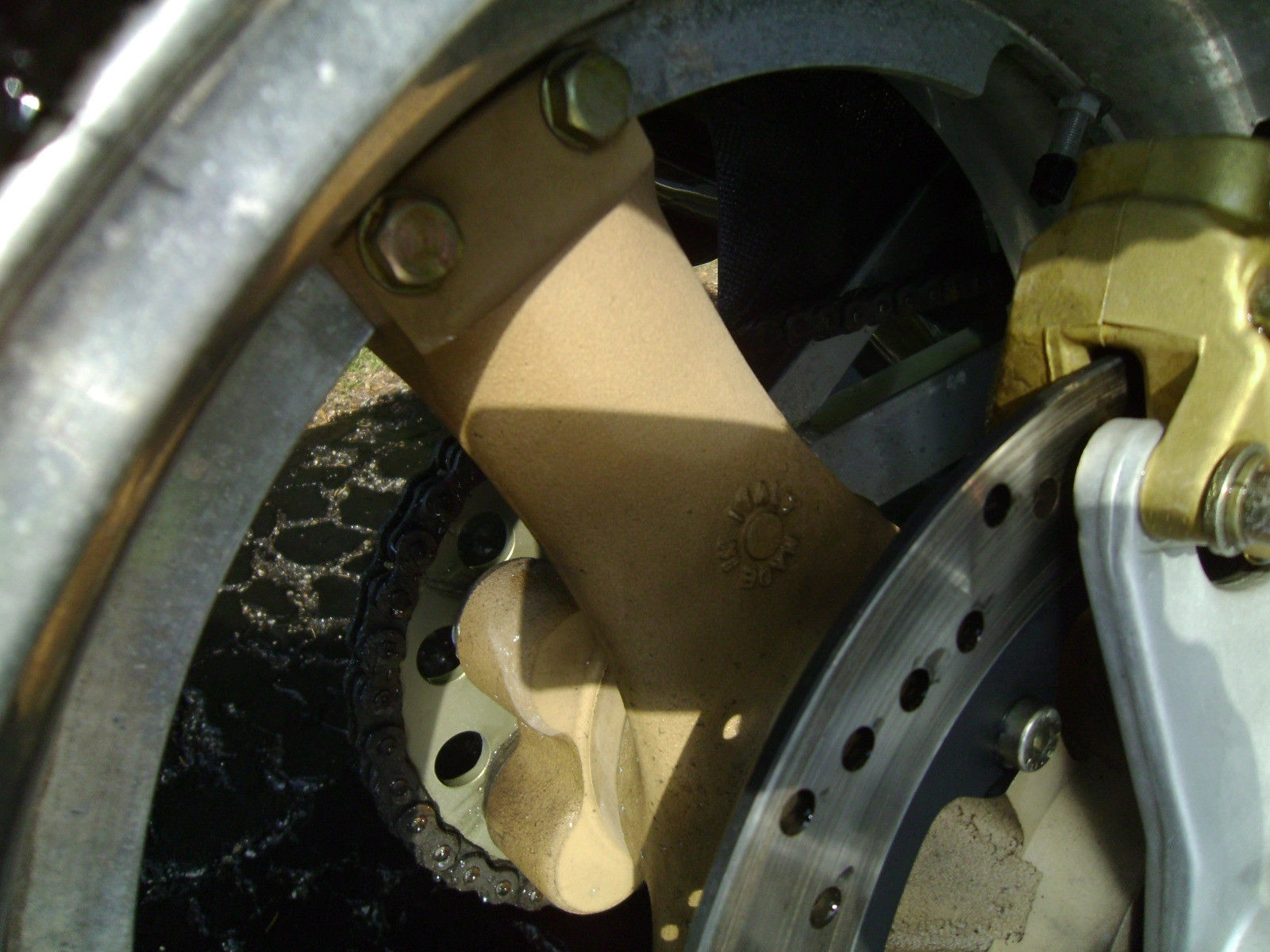 More from the seller:
I purchased this bike new and am the original (and only) owner.

It is number plate # 942, indicates it was among the very last ten units made from the total limited production. I purchased the bike new, and it has been ridden less than 2650 original miles. It has never been down, raced, wrecked or abused. It has never been in the rain, and it's been properly stored and covered indoors since new. The pictures above show the bike after it was lightly washed.

It is in excellent physical and mechanical condition. It has been recently serviced by a certified motorcycle mechanic / service manager, with 40 years experience.

Everything works and operates as it should. I would advise the buyer that the model-specific, 320mm Brembo, iron front disc rotors have not been used for hard braking in some time. However, all brakes work properly.

– All the original parts seen in the pictures will be included. I will also include the original tires if the buyer wishes.

– I will work with the buyer to accommodate their choice for shipping and/or crating/preparation.

– The buyer will be responsible for the costs of : shipping, crating, taxes, tariffs, VAT, insurance, customs fees, or ANY other expenses beyond the agreed purchase price.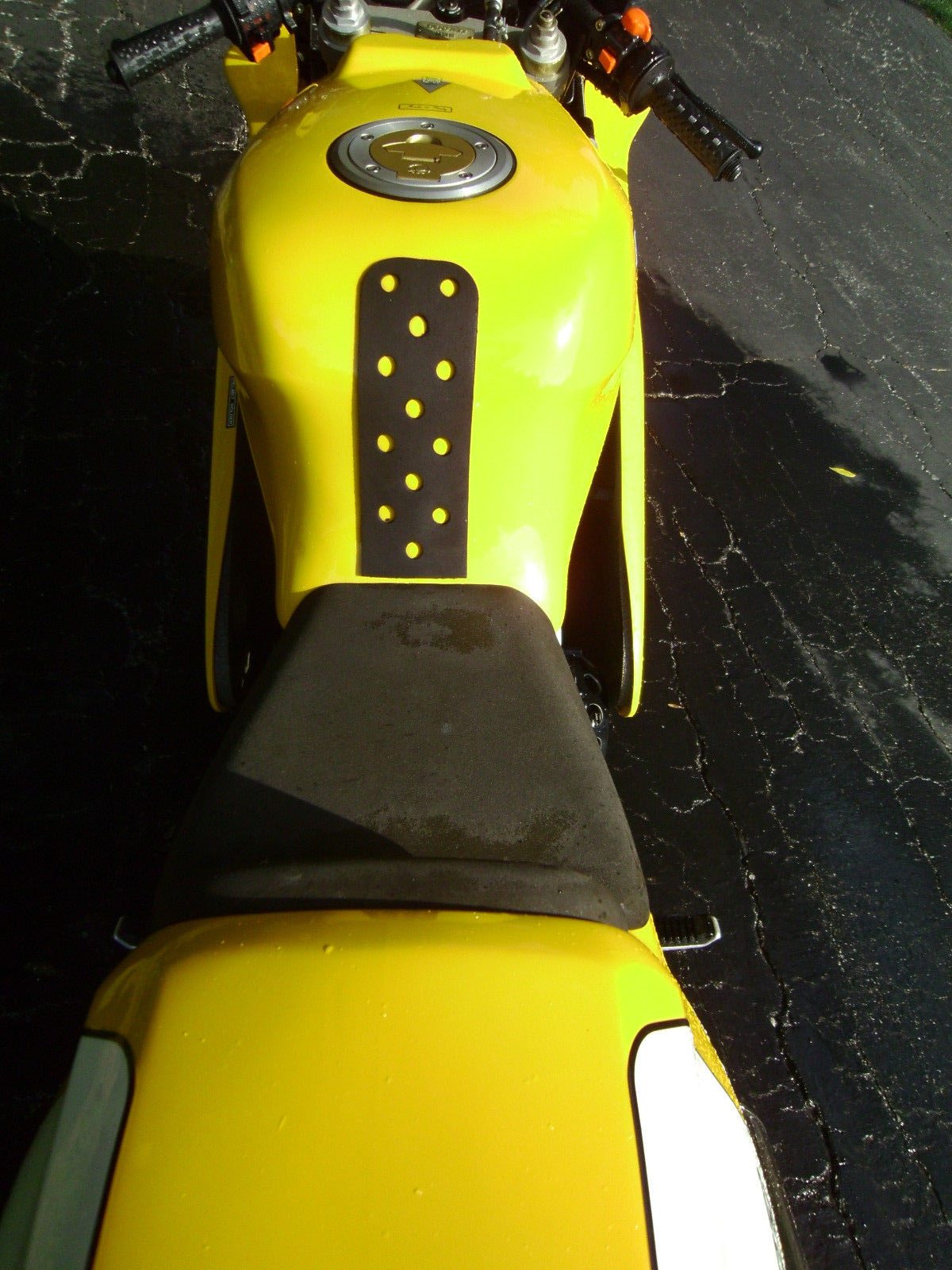 More from the seller:
The bike currently has the following modifications :

– 11.5:1 compression ratio pistons from Fast By Ferracci – installed by MCC Motor Cycle Center,West of Chicago, Illinois. MCC is a highly regarded, Ducati sales and service provider.

– Ceriani Steering Damper by Storz Performance.

– Braided Stainless Steel Brake Lines.

– New tires ( although new in 1994-ish )

– Chromoly, high level exhaust hangers from Pro Italia Motors – California

– Staintune Exhaust Silencers from Australia

– K&N Air Filter and Jet Kit.

– The airbox cover has been drilled out for better flow – as was the norm of the time.

– Ferodo Brake pads.

– Up-rated Rear Sprocket

As far as flaws, they are few and very minor, due to the low mileage, careful storage and maintenance. However, it IS a used motorcycle, and it HAS been "used" (albeit very little).

There are some small nicks in the paint on either side of the fairing at it's widest point. I attribute this to when the panels were removed, and set aside when serviced.
Also, the fiberglass seat pan , unique to the model, has a fine hairline stress crack at one fastening point. This is common to all Superlights. The seat pan fiberglass was manufactured to be very light and thin. Other than that, the bike looks and rides like a well-preserved machine.
Today's example is a bit of a conundrum. The seller claims this is likely the best SL in existence. I am willing to cut the seller some poetic license slack because this is a very limited and desirable machine, but for a collectable example this one has a few too many mods (they are mostly period correct, if that softens the blow). It is certain to appreciate, but will never be a green frame 750SS or MHe. And while I don't want to nitpick (but seem to be doing so anyway), new tires put on in 1994 are simply old tires. And yet I really like this bike, the condition it is in, and it's current state. And I would ride the snot out of it because the Ducati Supersport is a fantastic platform. The opening bid on this one is a cool $10k. That would be in the range of fair money for a good SL today, but starting the bidding that high might be why there have been no takers. Check it out here, and then jump back to the comments and let us know your thoughts. Did you ever lust after a Superlight? Good Luck!!
MI