The 1984 Suzuki catalog had all kinds of wildness – the S3 Katana, RG500, XN85 Turbo, and could even be said to include the Bimota SB4S.  The all-purpose GSX750E benefited from all that genetic material but dressed down to a UJM.  This almost perfect example begs for a friend's DHL account number, to get it here in time to hang some sleighbells.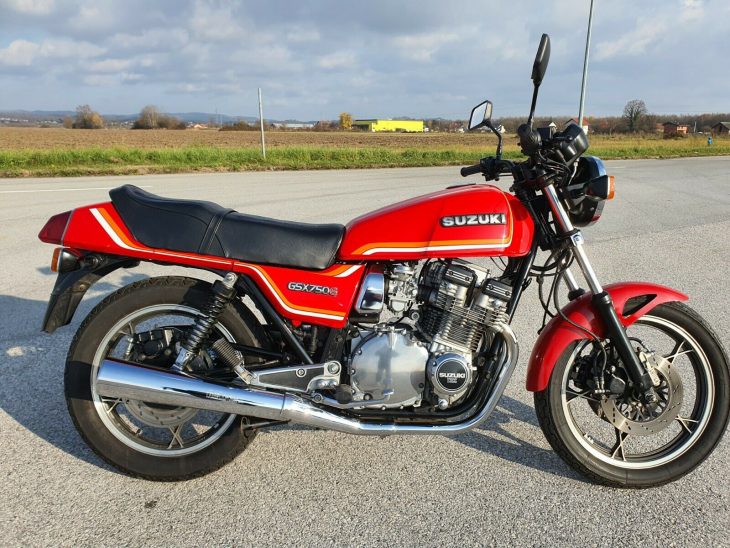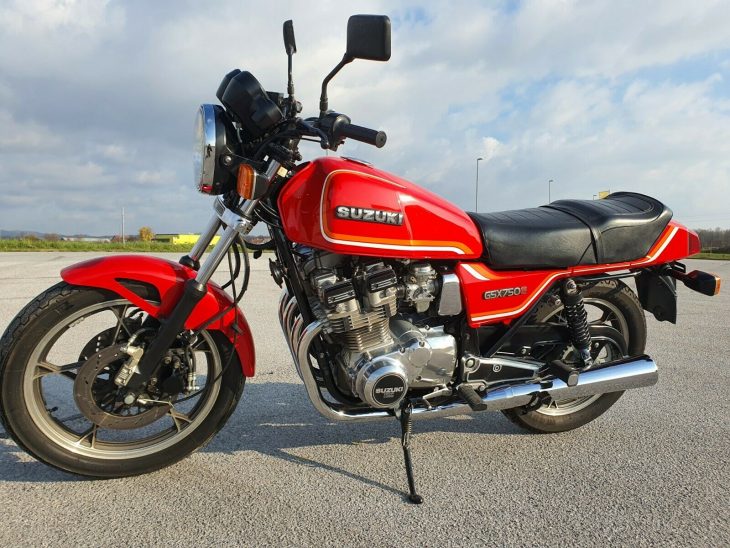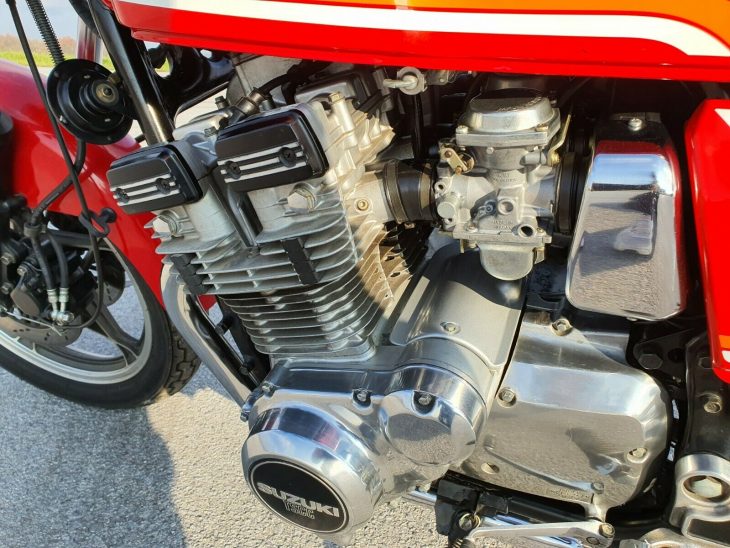 The GSX had Suzuki's newer four valve engine, with 9.6-to-1 compression and 84 hp.  50 ft.-lbs. torque spoke through a 5-speed transmission, with a pieplate-sized clutch cover stretching the steel twin cradle chassis.  Light looking cast wheels held 16-inch front and 17-inch rear tires.  Triple 275mm disks rate Suzuki's anti-dive system, and should be able to handle anything the 456 lbs. GSX can muster.  Just the airbox and battery are hidden by the sidecovers, everything else is free for the asking.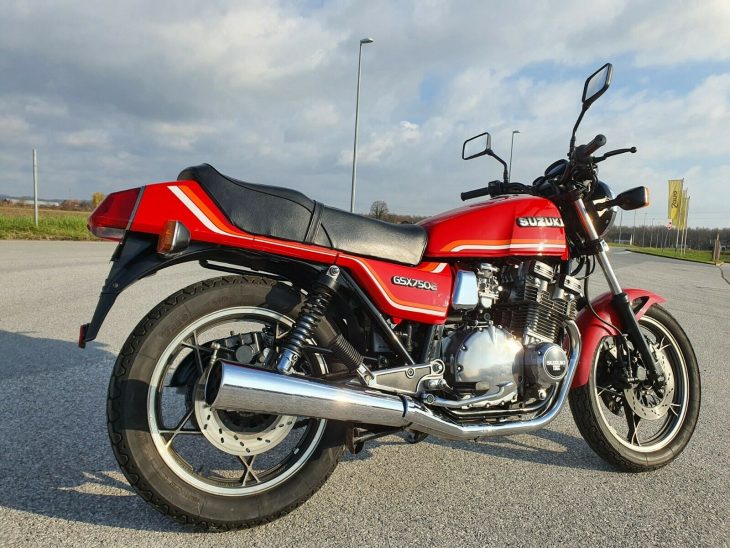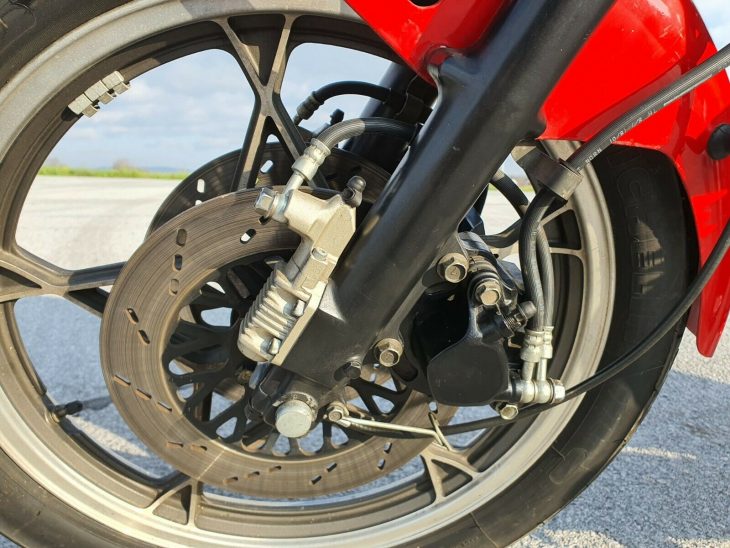 Somehow hidden away near the Austrian border, this Suzuki doesn't appear to have half of its 10,115 miles.  Preparation ( or maybe just preservation ) is at a very high level, without any extraneous polishing.  At 37 years, it's over any discussion of ownership or maintenance, and a nice walkaround video is – here – complete with German synthesizer band soundtrack.  Comments from the eBay auction:
Complete ready to go motorbike, with:

– 2 original ignition keys

– 2 original frame lock keys

– original underseat toolbox.

 

Never damaged/crashed/repaired/refurbished or rebuild motorbike, extremely rare to find, really rarely saved condition for the motorbike, ideal for museum or jeans shop window, fancy stuff shops, coffee bar, etc (it is in so nice condition that is pity to drive it) – looks like has just came from a production line in Hamamatsu !

Who collects motorbikes, here's a piece of history in its best shape.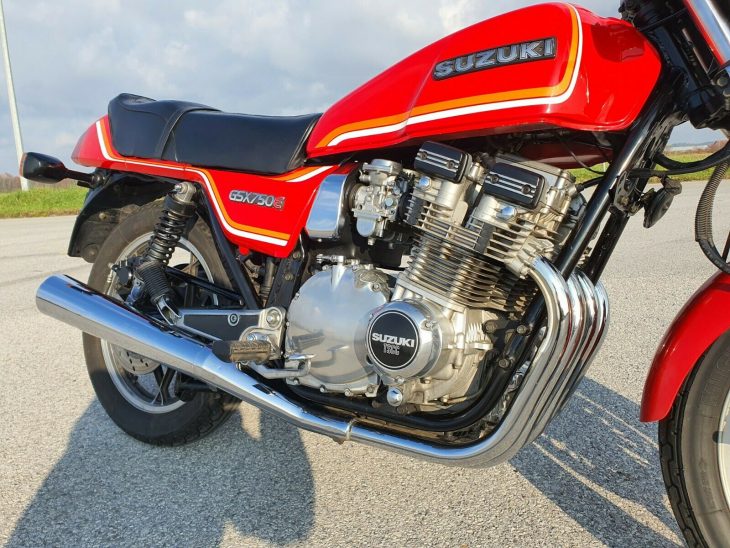 Bidders will have to factor careful shipping into their purchase, though having this GSX on display next to some other vintage Suzuki's would certainly fill out the showroom.  The seller is right that the road wouldn't be right for this example, maybe just a blast down a private airstrip occasionally.
-donn