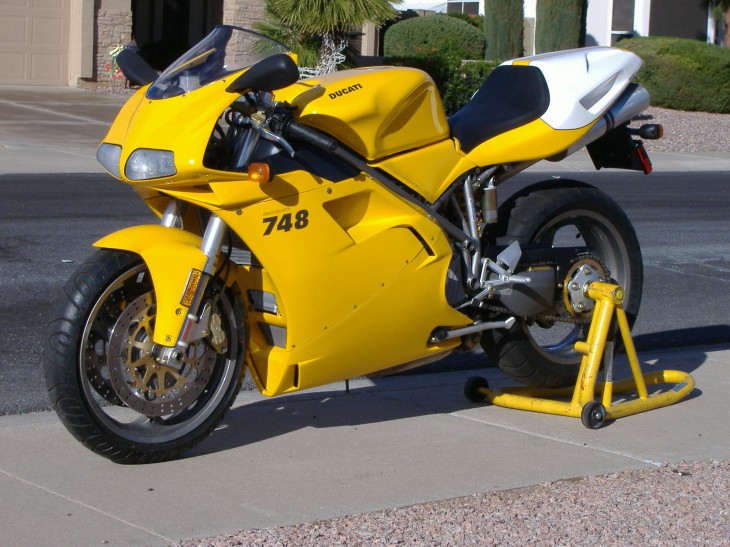 Following the even lower miles Ducati 851 we posted the other day, here is another virtually unused Ducati superbike. This one is typically even lower on the desirability scale than even the 851, especially since it's not the uprated S model. But with just 60 miles on the clock and the reserve met at a mere $6,200, I think you'd be hard pressed to better for less even if some refreshing is in order.
dc
From the seller:
This 2001 Ducati 748 Monoposto

This is a brand new bike.it only has 61 miles on it and I put most of those on it. What can I say it speaks for it self it is a flawless beautiful bike that has been crated its whole life until last week when I opened it.