Triumph's Speed Four was introduced in 2002 alongside the 955cc Speed Triple, the Four incongruously displacing only 599cc.  Reaching back to the 1938 Speed Twin for its name, the Speed Four used the TT600 sportbike frame and drivetrain and boarded the naked / streetfighter express.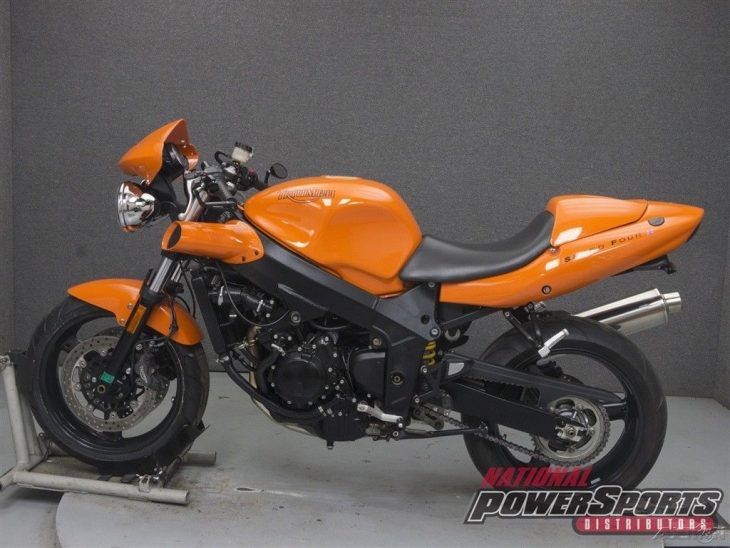 With the exception of the less peaky cams and ECU maps, the 98 hp Speed Four used the TT600 engine, and the quick-tuning frame was the same except for spring rates.  The result was shootout-winning handling and decent 375 lbs. dry weight.  Outstanding brakes from the TT are retained.  Styling of the floating fly shield and fresh air intakes is well, provocative – though the mechanicals have been nicely dressed for nakedness.  The public-works orange paint demands attention.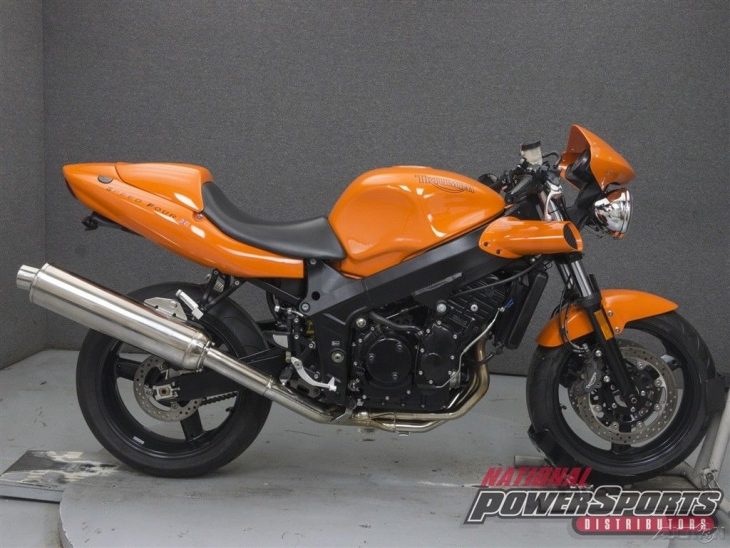 Offered by an eBay-mostly dealer with 624 ( ! ) bikes available, there's no history available but it looks very well cared for.  Modifications appear to be limited to signals and bar-end mirrors, and with a lower 9,000 miles the danger is limited.  Certainly worth a phone call to see what maintenance was done when they received the bike.  Not exactly rare, the Speed Four was only built for four years and most led a much harder life.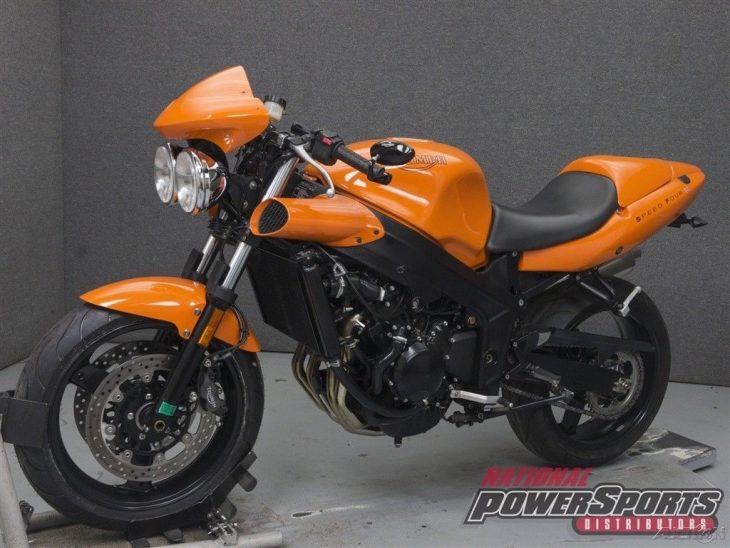 Reviewers puzzled how John Bloor & Co. were able to deliver so much of their TT600 brand new for just $6500, and though the seller offers free shipping over $5,000, I'm thinking the reserve is somewhat below that.  Like most recent fuel injected machines, the 600's running at light throttle settings can be helped by a fuel nanny.  The naked has been tuned into a non-compete clause with the TT, but still has plenty of fun to offer, and should have a good smile-per-dollar ratio…
-donn