For Sale: 1992 Honda NR750
For many, the Honda NR750 represents the holy grail of motorcycle collecting. These ultra-rare machines, the result of maniacal attention to detail and engineering creativity for the purpose of competition, are celebrated the world over as one of the ultimate collectable masterpieces of the modern era.
Conceived in the 1970s as Honda eyed a return to racing – and finding that the competition had moved on to more powerful two strokes in the interim – Honda tried to build what is conceptually a V-8 with only 4 combustion chambers. Although piston ring life was always fragile, the 32-valve, oval piston racebike could spin over 20,000 RPM. The street going NR (New Racing) 750 was limited to 14k due to longevity concerns.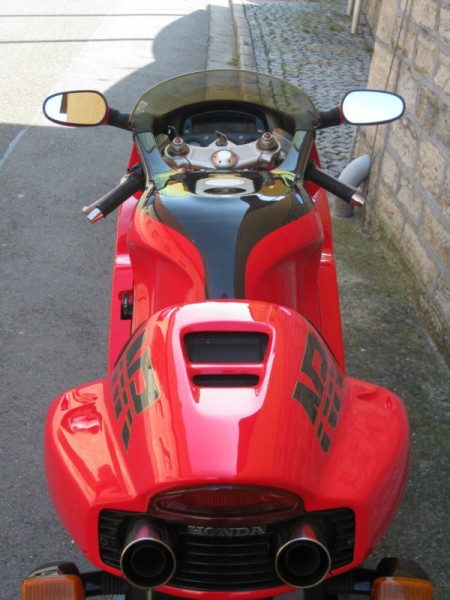 From the seller:
For sale is one of only approximately 300 Honda RC40 also called the NR 750 build by Honda in 1992. This specific motorcycle being a Direct European Model, it has the full power specification from the factory, which is listed at around 125 h.p.

This NR is the 80th bike Honda build in 1992 and has been in the same owners hands for many years. It was ridden a total of 4496 km (2810 miles) since new and it has been maintained perfectly. It has a valid german title, comes with the origial key-set, owners-manual etc. and the original stand.

This NR has always been parked in a climate controlled environment and its condition belies its age of 20 years. Known blemishes are one small scuff on the tail-section decal and one non-expanding small hair-fracture in the windshield underneath the Honda warning label. Unlike so many NR 750 relegated to life on a pedestal or in a collection without ever being used, this motorcycle has actually seen regular use on german roads and is ridable and ready to be enjoyed.
I know what you are thinking. This bike is in Germany. Given that the cost for a NR is already so high up there I couldn't possibly afford the bike AND what it would cost to ship it home. Well, this enterprising seller has you covered – the BIN includes crating and shipping!
From the seller:
Important note: To make it easier to potential buyers and since we have the necessary
professional business-contacts in the shipping industry, we are able to include professional crating and sea-freight shipping into all buy-it-now pricing, world-wide, to all ports we ship to.

The buy-it-now price of this specific vehicle has been calculated to include these crating and shipping expenses. Crating will be done to international standards and the wood used in these crates will conform to the ISPM15 standard.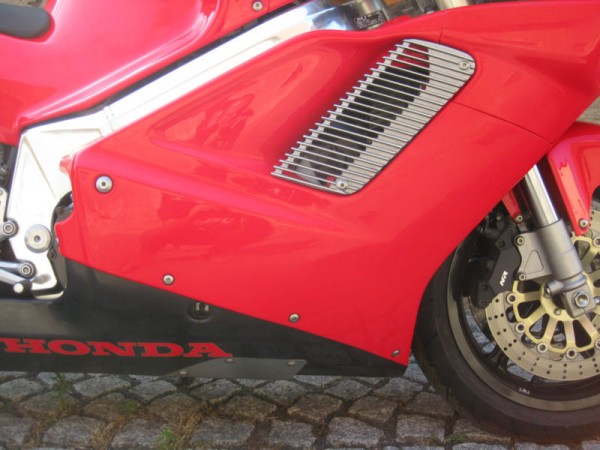 I don't know anyone who would not want an NR for their collection. They are fantastic to look at, and a very rare and unique piece of the Honda legend. Sure, they may not be as cutting edge as the latest and greatest techno-rocket, but back in 1992 this was about as much engineering investment and technology dollars you could throw at a 2-wheeled machine. It also had a very high price tag – in the $50k region – when new.
This beautiful bike is on sale right now, and has a price far lower than nearly any NR I have seen on the web: for only $89,500 (includes shipping) this could become the new cornerstone of your collection. Not quite a homologation racer – but not a badge-engineered "limited edition" model either – the NR represents itself as the pinnacle of motorcycling for the times. For your chance at this sportbike unicorn, jump over to the auction and check it out. Is this a bucket bike for you?
MI