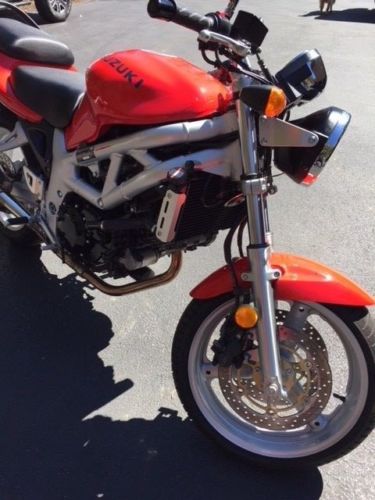 On its face, this bike is neither rare nor a sport bike. Suzuki made somewhere north of one billion SVs between 1999 and 2008, and if you include the Gladius and the newly-minted SV, those numbers take another jump skyward. Still, their versatility, low price, buttery, non-threatening torque curve and not-too-shabby performance figures have meant SV-650s have been club race and new rider darlings since their inception.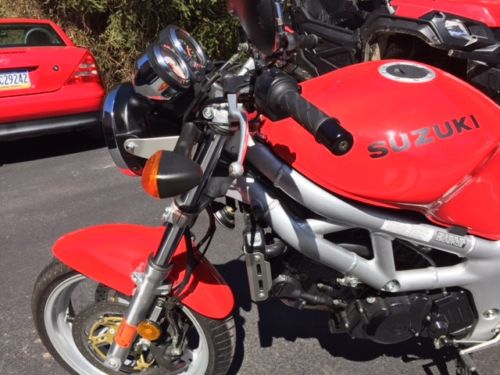 This 1999 Suzuki SV650 has to be the lowest-mileage, cleanest example of its breed on the market, having covered just 20 miles since its birth 19 years ago. With a new set of tires, this thing will be as fresh and ready to roll as it was when Limp Bizkit's "Nookie" ruled the airwaves and you could still buy an Oldsmobile. The seller says it got something of a refresh when it was awakened, and it sits ready to go to a new home.
From the eBay listing:
This bike has been sitting in the garage for 18 years. It was dusted off and has a new battery, carburetors were professionally cleaned and it is ready to go to a new home. It is running like a new bike and the body work is clean and not oxidized. The paint looks great. It is fast and loud. Look at the pictures.
Somehow, the bike has not attracted any bids at a pretty attractive $3,800 opening. We expect that will change as the few remaining days wind down, and it will be very interesting to see what the bike finally enters the 21st century for.
4 Responses.