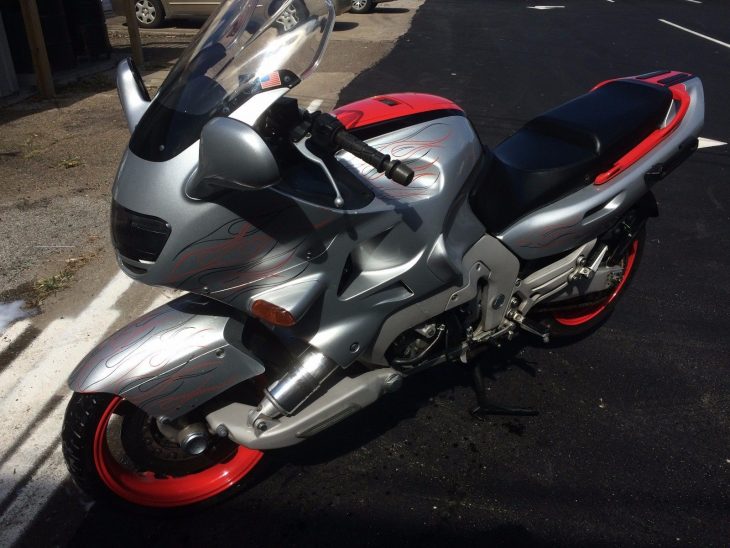 The Yamaha GTS1000's front suspension is from an era when bike makers were getting into wild experimentation to eliminate the shortcomings of conventional two-legged forks. Bimota spat out its interpretation with the Tesi, John Britten tried with the Hossack design, and Yamaha licensed RADD, Inc.'s design.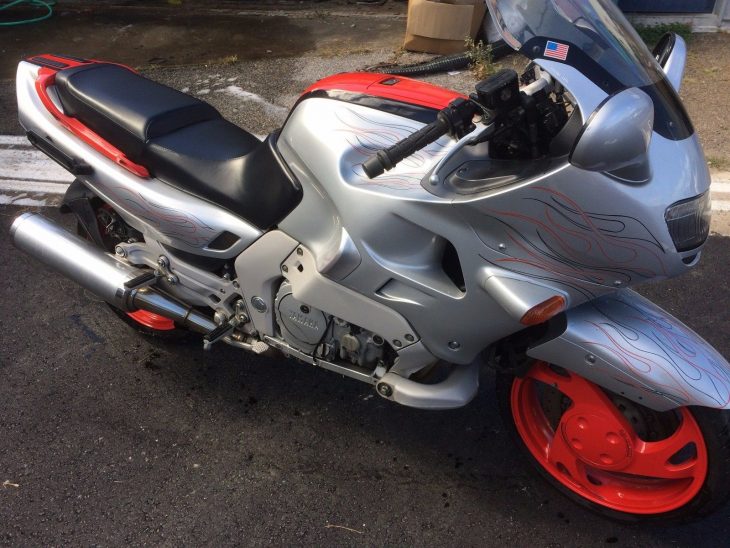 Before we go any further, it has to be said that the GTS1000 is way more sport tourer than sport bike, but its rarity and innovative spirit make it worthy of a space here. Needless to say, the buying public didn't catch on to what engineers knew inherently, and bought bikes they could understand, which carried traditional front ends.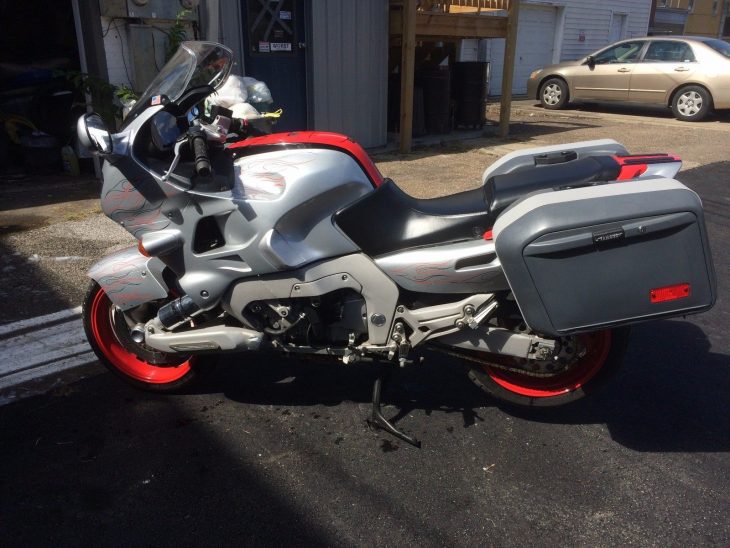 That left the GTS out in the cold, and few made it onto the streets.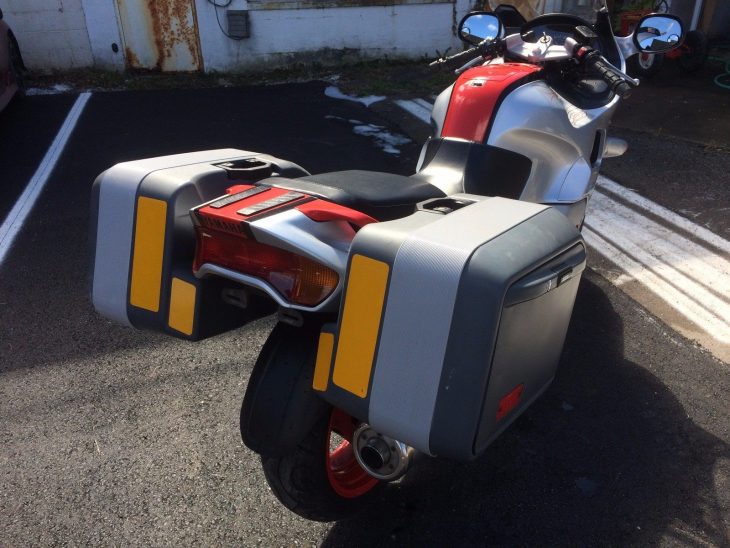 The GTS you see here has, ah, been altered some from stock, and we can't say that is necessarily a good thing. To each their own, we suppose. It also has been sitting for the last decade, and will need the maintenance that comes along with that.
From the eBay listing:
ORIGINAL OWNER, 18,000 MILES. STOCK EXCEPT FOR CUSTOM PAINT IN 1997. HAS BEEN SITTING IN GARAGE SINCE 2006, SO NEEDS A NEW BATTERY AND PROBABLY FUEL LINES. STILL TURNS HEADS. INCLUDES OPTIONAL YAMAHA SADDLEBAGS. HEALTH FORCES SALE.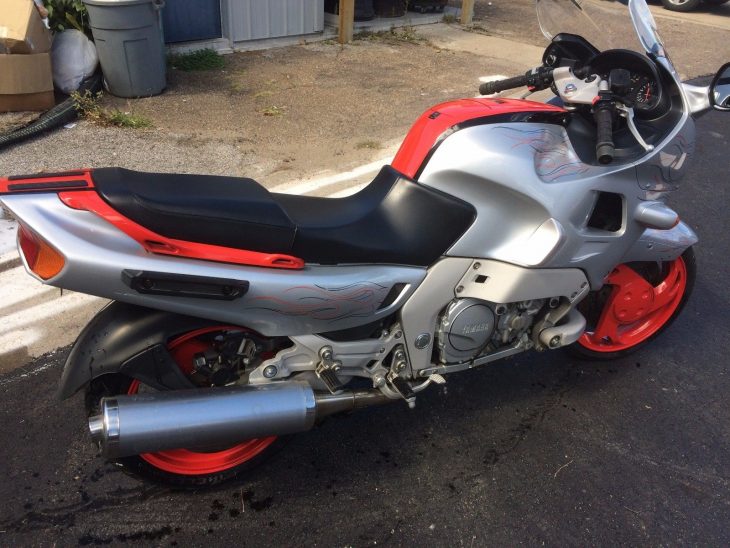 Though the cosmetics are polarizing, they have almost certainly lowered the cost of entry of this rare beast, and these things will certainly become more desirable the older they get. For the right price, it could be well worth snapping this one up and embracing the weird while you decide whether to take it back to stock.