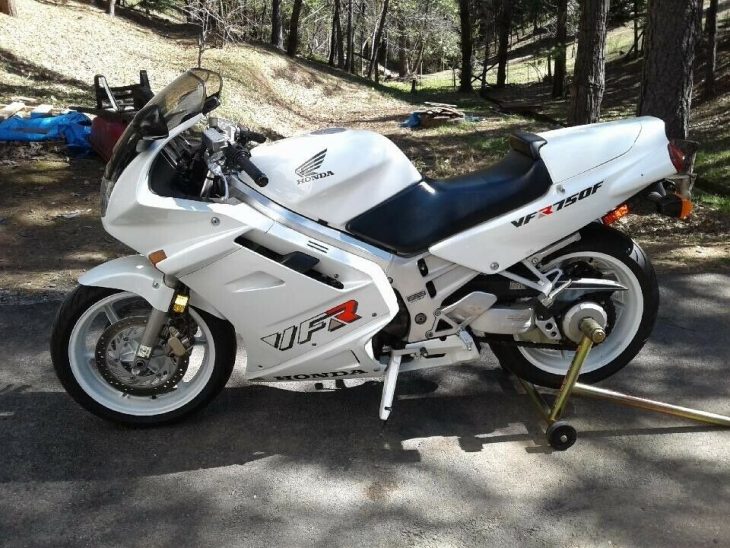 The Honda VFR750 never fails to pop up in forum posts and old magazine articles seeking to name the best all-around motorcycle available. Inevitably, there's some dentist from Portland who chimes in with 43 photos of his immaculate VFR and a long tale about how he's put 175,000 miles on it from new and only ever changed the oil and tires. It's a fact of Internet life, and it gets pretty old. But, if you spend any time at all around the bikes, you'll discover that those Aerostitch-clad Boomers are on to something. These bikes are, quite simply, phenomenal.
Of course, I am biased. A red '97 model sits in my garage, and I sought it out after reading too many dentists telling me how awesome it was. They were right. The gear driven cams make a gorgeous whine on top of the small-block lope of the V4, the power is electric and the handling, while not exactly sprightly, is impressive for something so large and perfectly stable.
This 1993 Honda VFR750 appears to have been babied by one of the aforementioned healthcare professionals, and shows very nicely in white. The way the single-sided swingarm shows off that magnificently '90s rear wheel is enough to give you visions of Joey Dunlop. With 15,000 original miles, a next to new set of tires and new spark plugs, battery and fuel filter, there is no reason this thing shouldn't be down for a cross-country road trip tomorrow.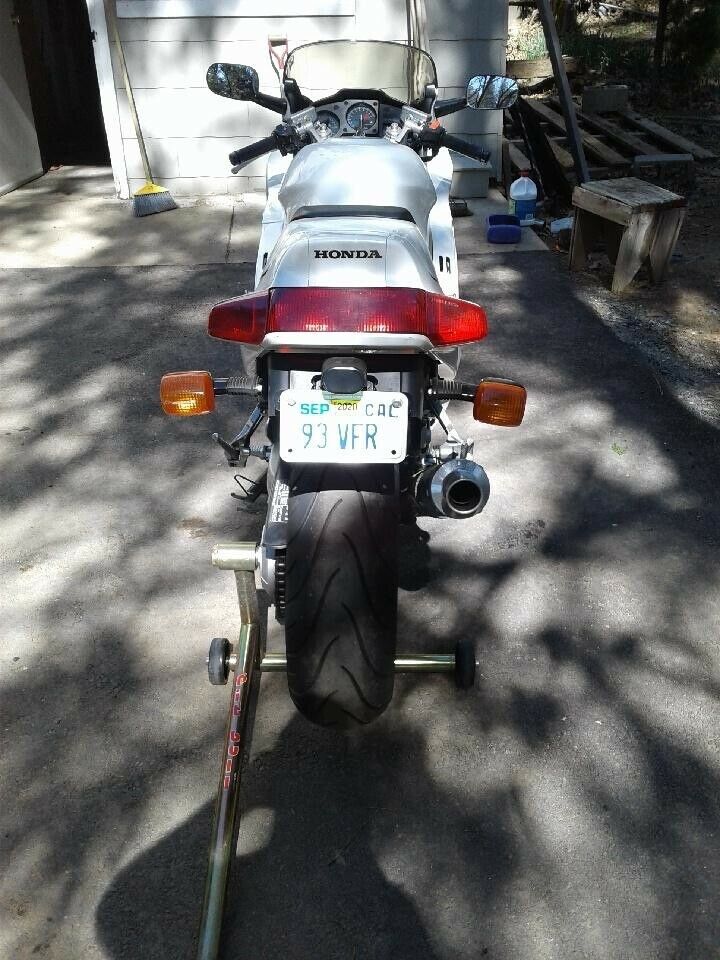 From the eBay listing:
Up for sale is my VERY clean VFR-750. Ultra low miles, adult owned and maintained. Never ridden in the rain, always garage kept on a battery tender when not riding. Has 480 miles on a new set of Michelin Pilots, new spark plugs, new fuel filter, battery is 1 year old, carbs were cleaned and sync'd, K & N air filter, gutted Yoshimura slip on muffler. Always washed after every ride, oil and filter changed every 1,000 miles using Honda oil and filter.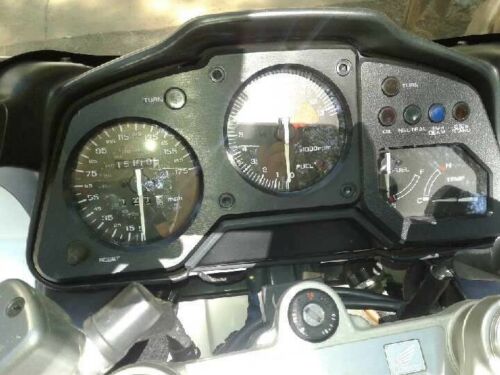 With a hollowed-out Yosh pipe, this thing will make your neighbors hate you, but how could they ever hate this bike?