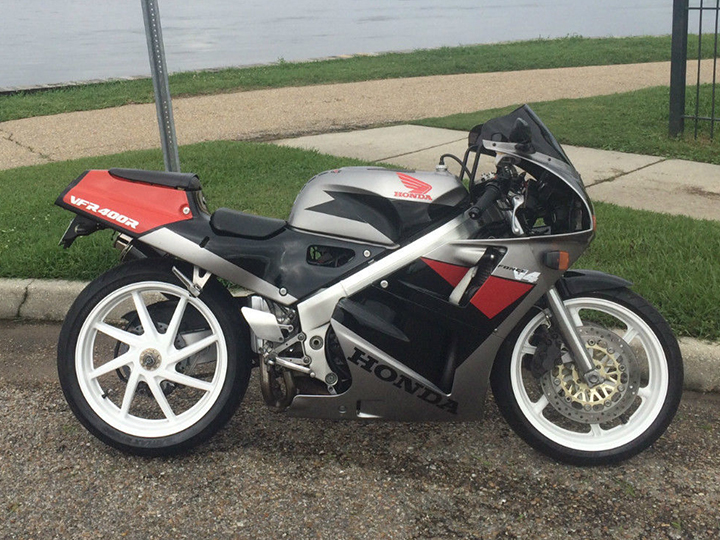 The Honda NC30 was officially introduced in 1989, although this one obviously slipped in under the wire as, according to the seller, it was manufactured in December of 1988. This was the first year of the smaller V4 to feature the iconic look seen here, with dual round headlamps to match the single-sided swingarm and overall look of the bigger RC30.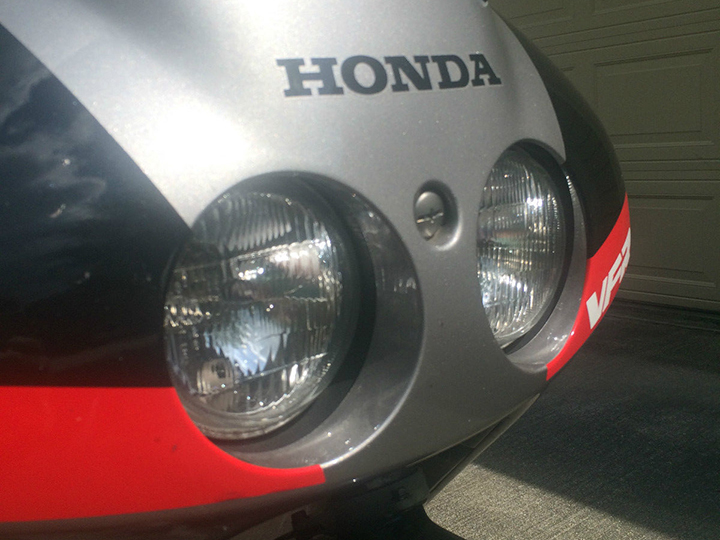 Internally, this was also the first year for the 360° "big bang" firing order that has the combustion events occurring close together, instead of spaced evenly. This theoretically allows the tire to regain traction briefly between pulses, increasing grip, improving tire life, and making a much cooler noise as a bonus! Front tire was a 17″ with the rear 18″, making tire choice a bit limited today.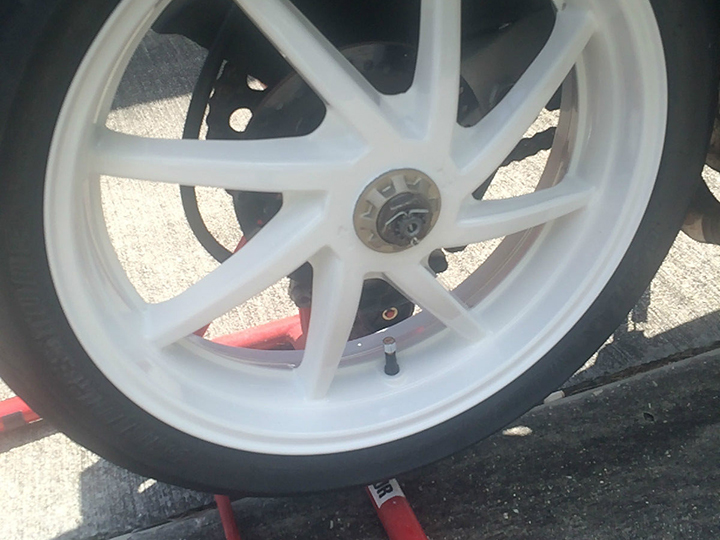 The little 400cc motor makes an underwhelming 53hp, although handling is another story and the NC30 is definitely about corner speed and momentum.
And the right side of the bike may be the good side, with all that single-sided-y goodness. But it always makes me worry that the un-photographed side hides some dark secret…
From the original eBay listing: 1988 Honda NC30 for Sale
December 1988 Honda NC30 VFR400. This bike is one of the first off the production in Japan and I have a letter from Honda to prove along with it confirming its correct engine and frame numbers.

These were only ever made for Japanese market. Never sold here.

Legally imported and registered with a clean and clear title which I have in hand. I owned this machine in England where I used it and then legally imported it when I moved here.

It's in the very rare seed silver.

Wheels are immaculate.

Good Bridgestone battleax tires.

Just serviced all with official Honda parts.

Air filter, oil filter, spark plugs, and oil.

Recent new front brake pads.

Absolutely no leaks anywhere.

All original panels no cheap reproduction.

Blue flame exhaust but also has its original uncut system included.

Has a black double bobble screen but also has it original screen (still has Japanese decal)

Recently fitted speedo converter when I moved here, Now reads in MPH rather than KMH

Other than the mentioned this bike is completely standard. Has the original rubber seals around the headlights, the infill panels between the panels and the frame. The drain pipes and hoses are in place along with the holders in their positions as they should be.

Renthal chain and sprocket set.

Spares include front discs (rotors)

Spark plugs 

Fork dust seals

Speedo cable.

Just a extremely clean and reliable bike for 27 years old. A iconic collectors bike. Not another forsale in the whole country that I can find.

I use the bike regularly. 

Nothing else looks or sounds like it.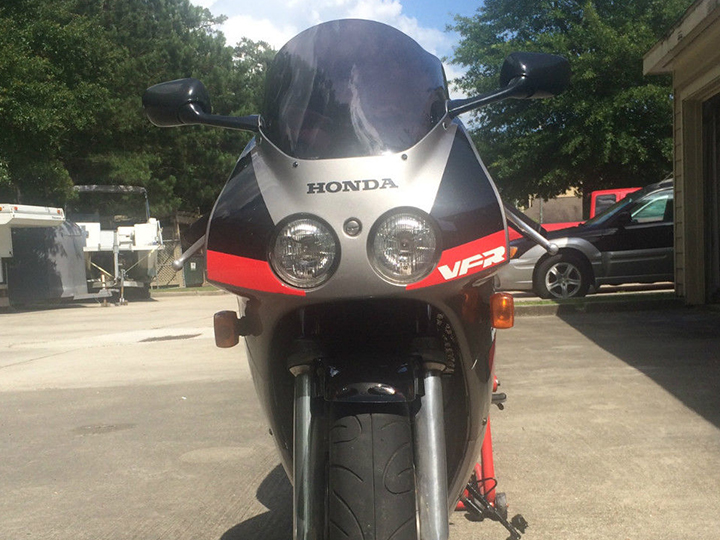 The NC30 was produced for the Japanese market, but some were officially sold in select European markets. Bikes did manage to find their way to North America by way of Canada and, in this case, individuals jumping through the hoops required to import them. In spite of their rarity and exotic specifications however, prices have been generally much less than the more famous 750cc version.
They're far from fast bikes, but they handle beautifully and, if you're looking for genuine Honda racing heritage with gear-driven V4 whine and your funds won't stretch to an RC30 or RC45, this is a pretty good way to get a very polished piece of exotica you can actually use every day.
-tad