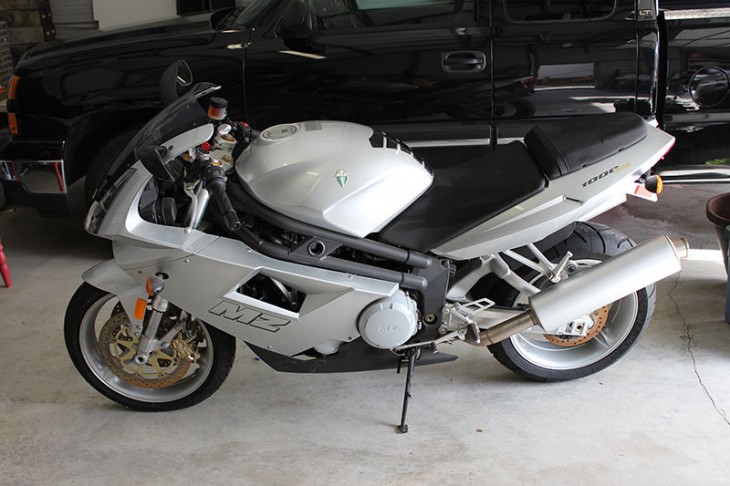 If you're in the market for a practical exotic that will turn heads and won't break the bank to buy or to run, this virtually new MZ 1000S deserves a closer look. As much as we'd all probably love a garage full of weird exotica, for budgetary and space reasons, many riders are forced to buy a do-it-all machine.
So what do you buy if you want a bike that's sporty and practical for daily use, but one that's also good for riding to the twisties and not just in the twisties, something with a bit of "get out of town-iness". And what if you want something a bit out of the ordinary? Well, the Ducati ST2, 3, and 4 represent a pretty great bang for your buck, but were introduced before Ducati adopted much longer service intervals, and the four-valve L-twin can be pricey to maintain. The BMW R1100S and the Triumph Sprint are also pretty good choices, but not really all that exotic…
Introduced in 2005 and powered by a big parallel twin that provided packaging advantages and midrange punch at the expense of top-end performance, the 1000S engine was an ideal powerplant for the road. Unfortunately, the lack of a truly prestigious brand name worked against the 1000S and was at odds with MZ's quirky, grassroots image and the bike was discontinued after just three years. These are extremely rare in the US, although the ones that do come up for sale tend to be in excellent condition, and this one has just 16 miles on the odometer from new.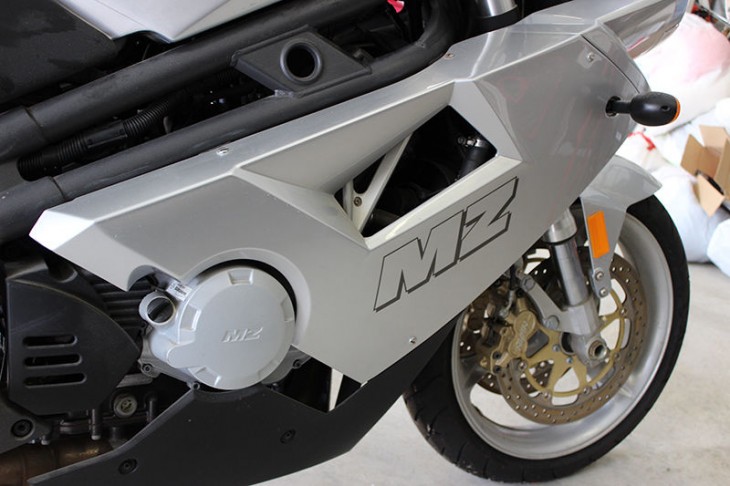 From the original eBay listing: 2005 MZ 1000S for Sale
The MZ 1000 Sport Touring bike is a museum quality motorcycle. Owned and sold by a former MZ Motorcycle dealer, this bike is one of a kind. It has only been ridden around the dealership to park it. It has been kept in a climate controlled environment on display in the owner's various stores, from Michigan to Tennessee. This is truly a wonderful bike for the European motorcycle collector or for someone who is just looking to buy a piece of German history. 

Everything on it is original, everything is perfect like it would have been 20 years ago. Never titled, never tagged.


The bike listed for $11,000 in 2005.There were only 40 of these bikes imported into the USA. This bike is like new. Owned by the original dealer and sold by the original dealer. Fantastic bike.


Who ever is fortunate enough to become the new owner of this bike will become the proud owner of the last brand new MZ 1000 in the world.

It truly should be in a museum.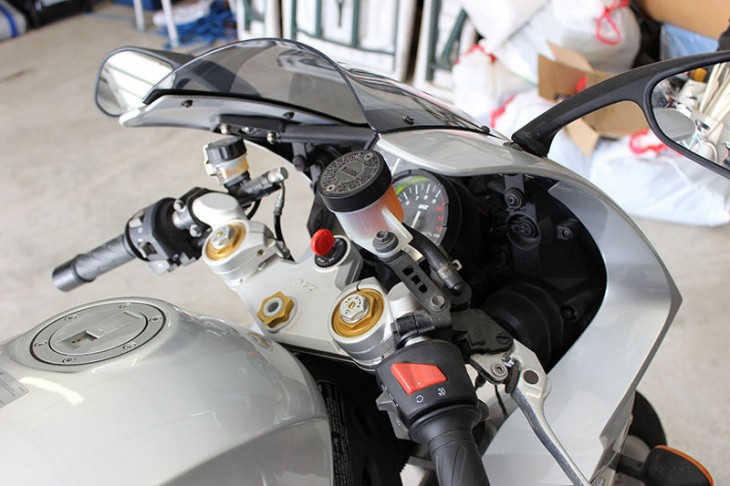 In spite of the racy looks, the 1000S was really never intended as a pure sportbike, with handling biased towards the "comfort" end of the spectrum. But don't let that fool you into thinking this bike can't get a wiggle on when asked. It will function as a sporty, stylish everyday motorcycle that can munch miles and looks far less dated than many other bikes from the "straight edge" school of design.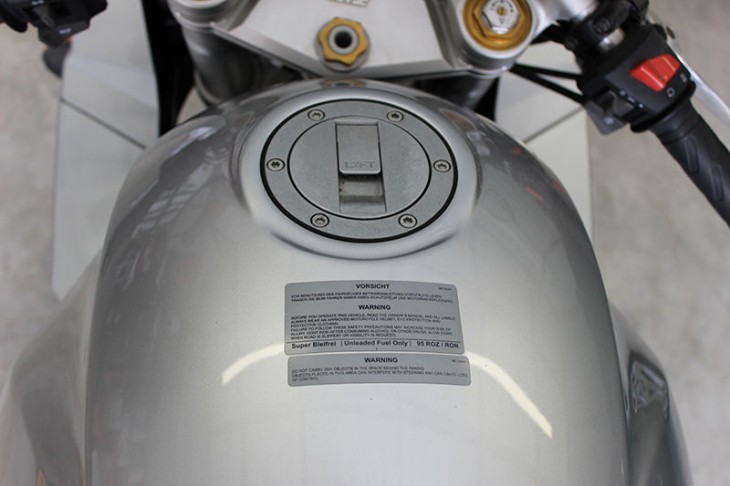 If you really want a classy, competent machine that will leave onlookers scratching their heads or or nodding in sagely respect, something like the MZ 1000 Sport should do the job nicely, assuming you're willing to take a bit of a chance on servicing and parts. These are reportedly very reliable, and easy to get serviced by non-MZ mechanics, but it's still a bit of a leap of faith, buying an out-of-production sportbike that was never made in great numbers.
-tad