Ducati definitely had a Monster for every rider in the mid-oughties, from a 996cc water-cooled naked superbike to a M400 progressive license special.  The 800 S2R had a firm hold on the middle of the road, air-cooled and torquey, sporty but more like a ragtop sports car.  This example barely has break in miles and looks to have been garaged every night.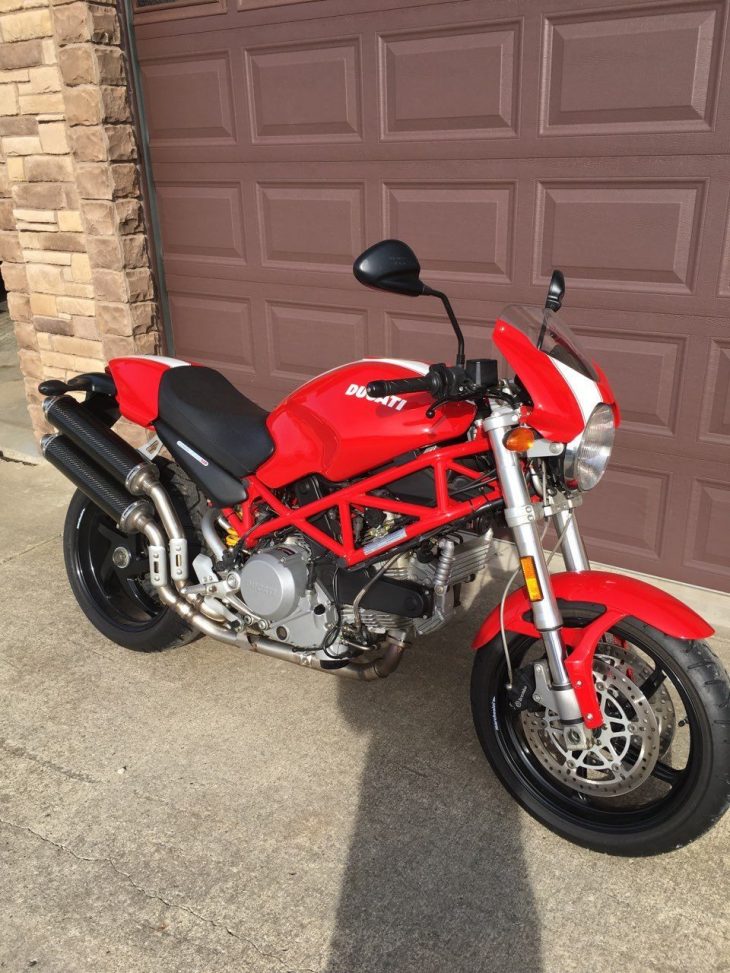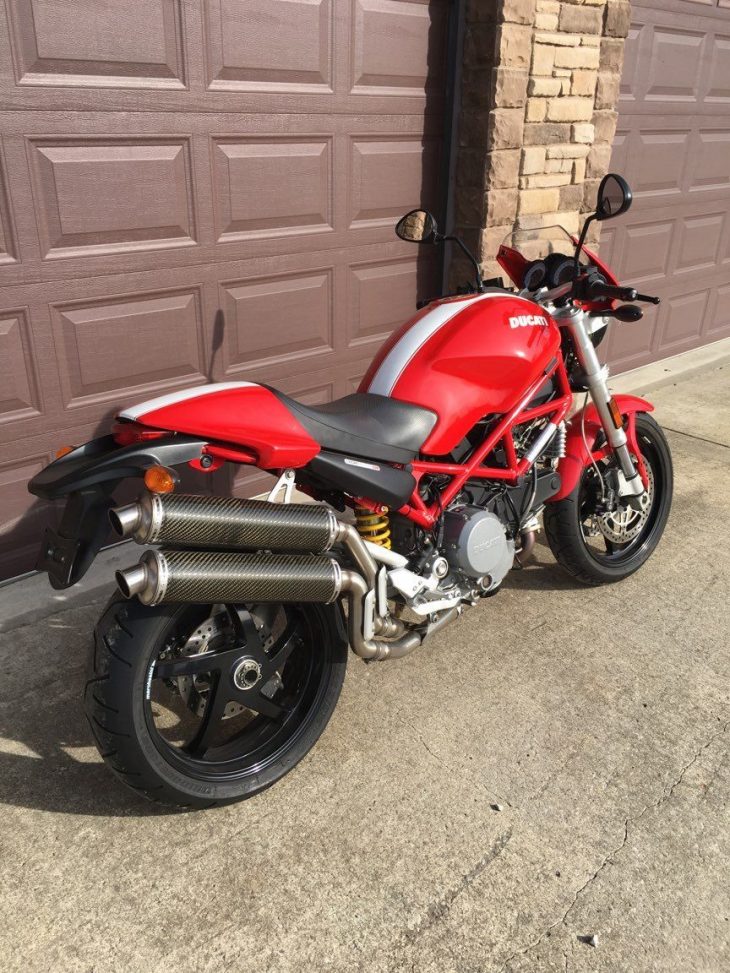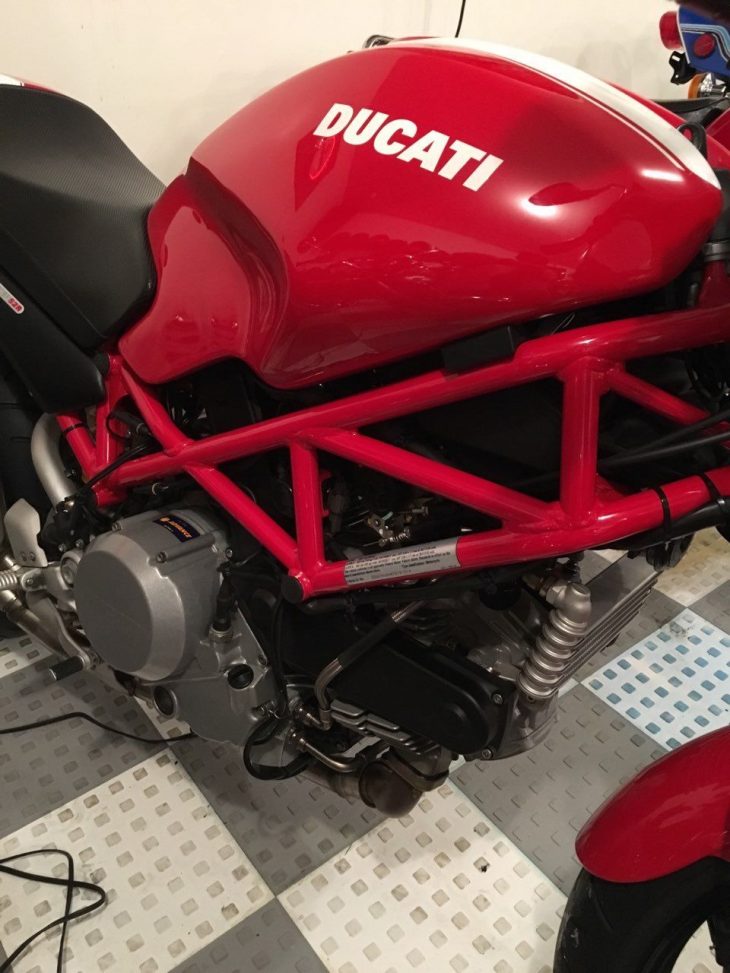 Styled by Miguel Galluzzi and in production since 1993, the Monster has led, cornered, and specialized in the street fighter market.  The 800 S2R's L-twin delivers 77 hp and 54 ft.-lbs. torque, supersport if not superbike numbers.  The classic trellis is red this time, leaving very little to the imagination, and complemented by the bracing on the single sided swingarm.  Up front there are fully adjustable 43mm forks and 300mm brakes, and a fitting update to the usual dry clutch is Ducati's APTC ( Adler Power Torque Plate ) clutch, which provides softer downshifts and low lever forces.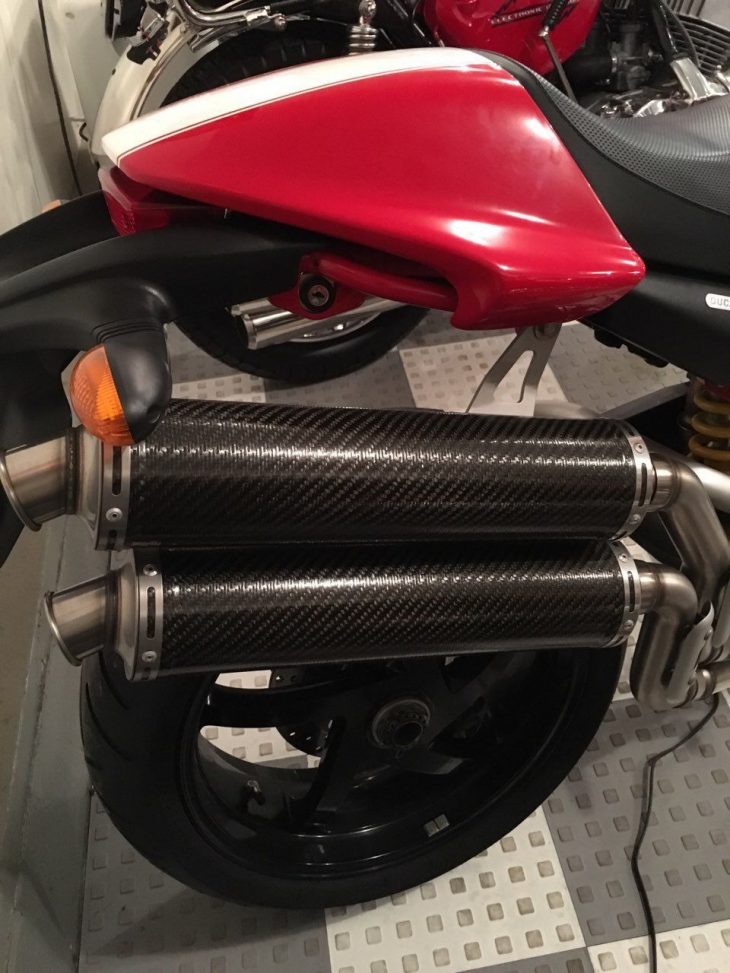 Offered by an Akron dealer, there are only 1,200 miles on this S2R and almost none of the usual owner add-ons.  The factory plastics still look new, and it's surprisingly clean.  A stainless and carbon exhaust system has been installed, though no mention is made of a corresponding change to the fuel injection electronics.  From the eBay auction:
Selling this for a friend who Purchased it New, Original owner & Clear Title in Hand.

It has been Adult ridden and Meticulously cared for since Day 1.

Equipped with a Dealer installed Carbon Fiber Exhaust System.

Always stored year round in a Temperature Controlled Environment.

The Overall Condition is Excellent in every way!! No Disappointments here!!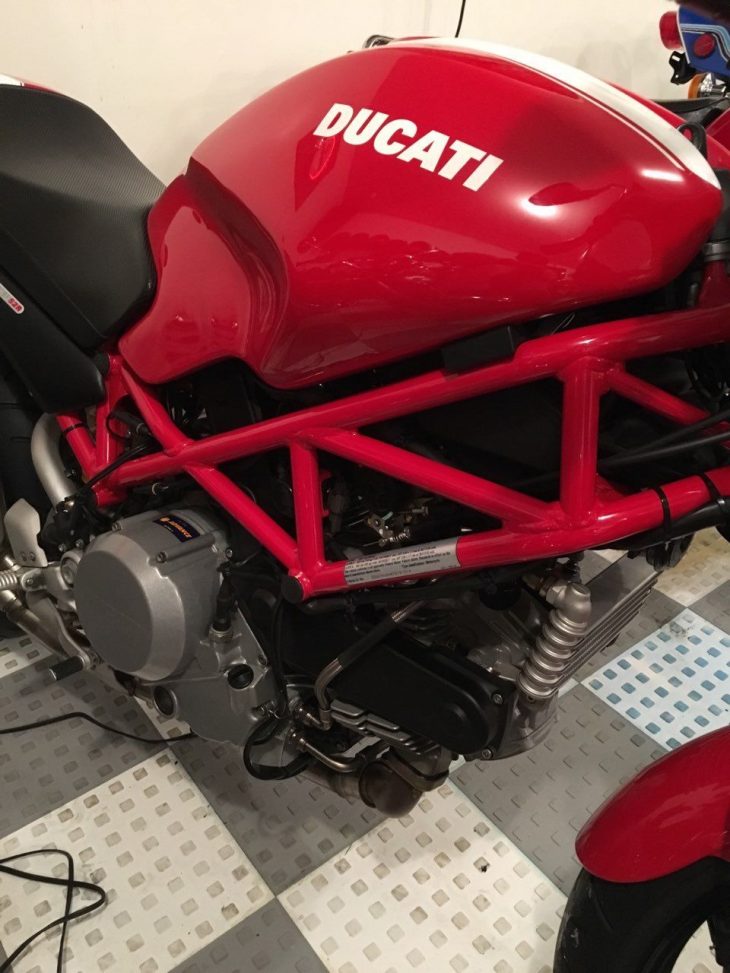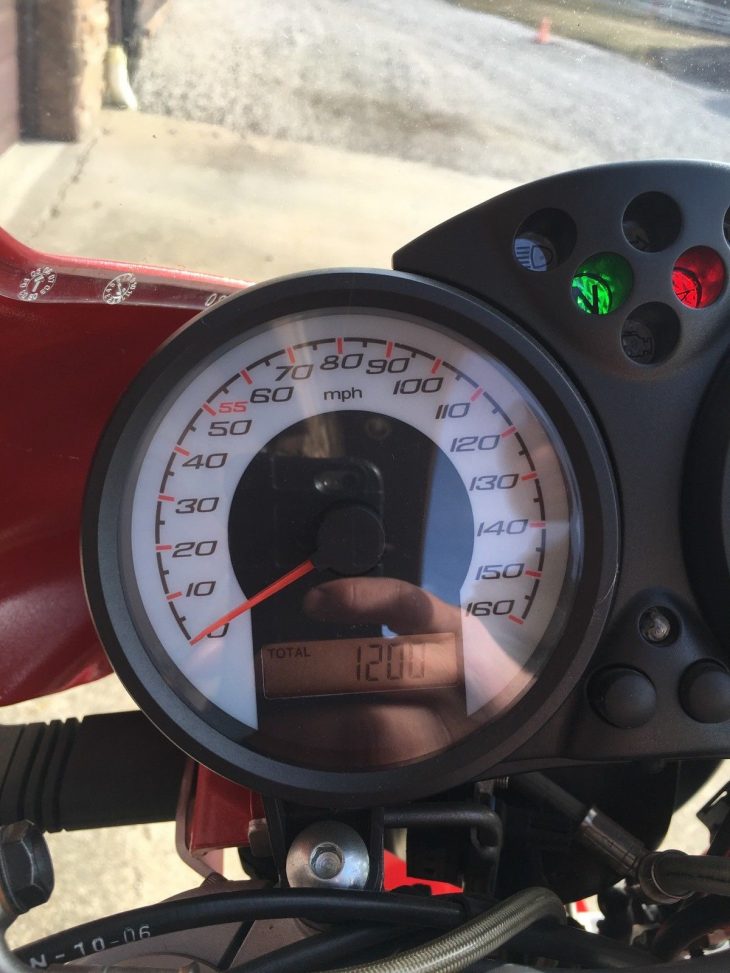 Some of us still aren't ready for the new Monster styling, and this hi-spec desmodue does everything pretty well.  The 800cc engine is an educated declaration of independence from liter-bike power, a little lighter but still plenty of giddy-up.  A close inspection of those ten year old tires and belts would be a must, but then starting shopping for those farkles...
-donn