Hoping to jump into the budget-conscious supersport market, Yamaha developed the TRX-850 twin and introduced it in Japan and Europe.  Slow sales kept it from a long history and the U.S., but this private import is a nice example of an interesting bike.
Adding the Genesis 5-valve heads to their 849cc parallel twin resulted in 80 hp, and engineers also went to a 270-degree crank design to preserve rotational energy.  A good illustration of how it widens the torque band ( and why a counterbalance shaft was included ) in a parallel twin is here.  The engine also boasts a dry-sump system with a neat integral oil tank just above the clutch.  Beside the nice trellis frame, there was a bit of parts-bin engineering, with right-side-up forks and 5-speed transmission.  Peculiarly, the European models came with Yamaha brakes, but Japanese versions had Brembos, either way they are adequate 298 mm dual disks in front and 248 mm rear.  The supersport picture is completed by an upper-only fairing and solo-plus-one seat fairing.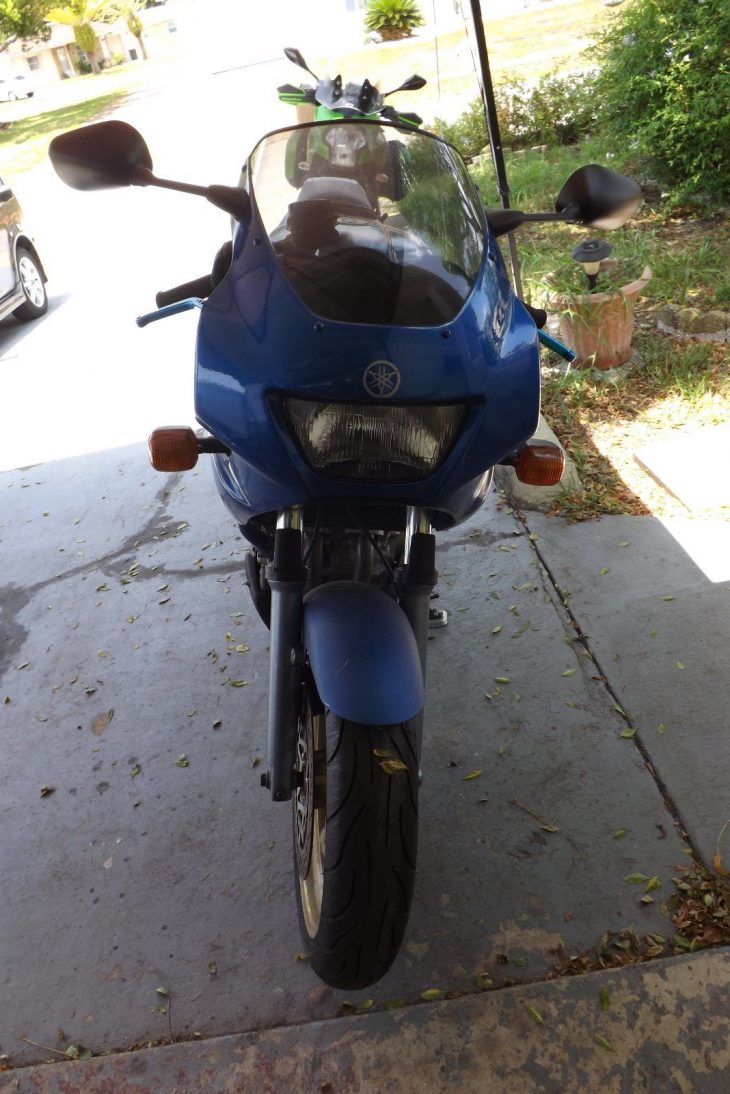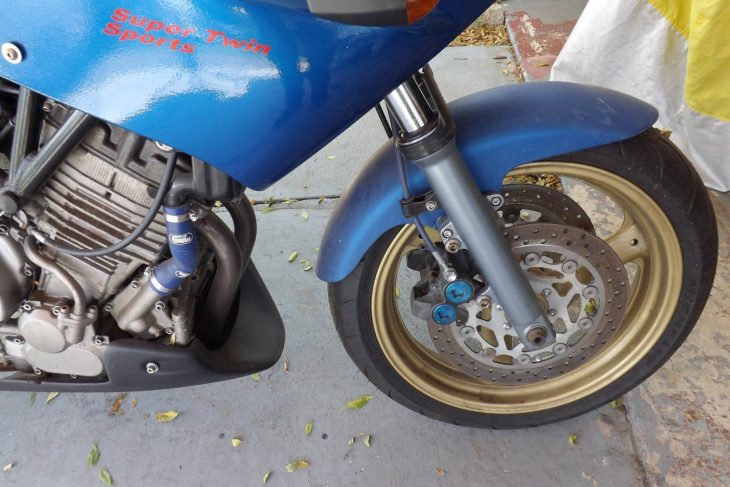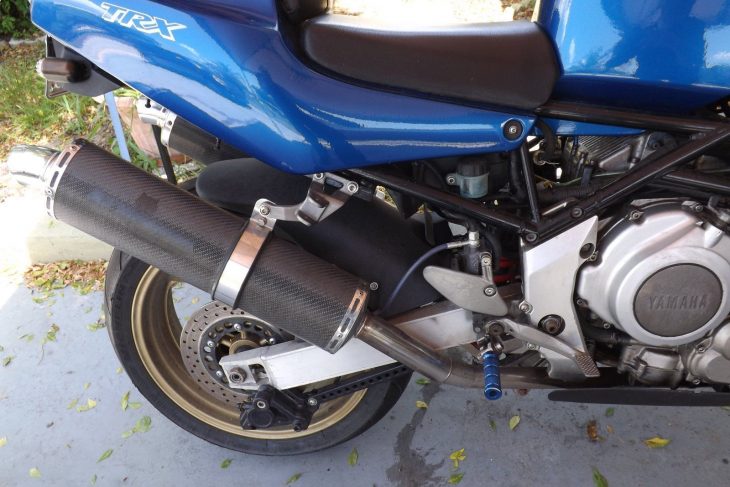 The Florida owner brought the bike in and has made a few choice mods, and the auction check-box indicates clear title.  With 31K on the clock it has been well loved, and appears in good shape.  A weekend at the detailer's and most evidence of carport storage will be gone.  From the eBay auction:
1996 Yamaha TRX-850, these bikes were never imported in the US, I bought this bike in England and shipped it here. As far as I know this is one of only few or only one here in the states!  They were only made for a couple of years, as competition for the Ducati 900ss.  It has a 270* crankshaft so it even sounds like a Ducati v-twin, a trellis frame, and hand made gas tank that resembles a Ducati.  The engine has 2 oil pumps,5 quart dry sump oil tank, and is liquid cooled also. It is a Genesis engine with 10 valves, 5 per cylinder.  New Michelin tires, braided stainless brake lines, EBC carbon fiber clutch, adjustable clutch and brake levers, belly pan, tire hugger, Carbon dash and clamp covers, R6 shock, R1 calipers, 2 windscreen (1 new-1 used), LED tail-light with signals, silicon water hoses, and Stainless steel header with Remus carbon mufflers.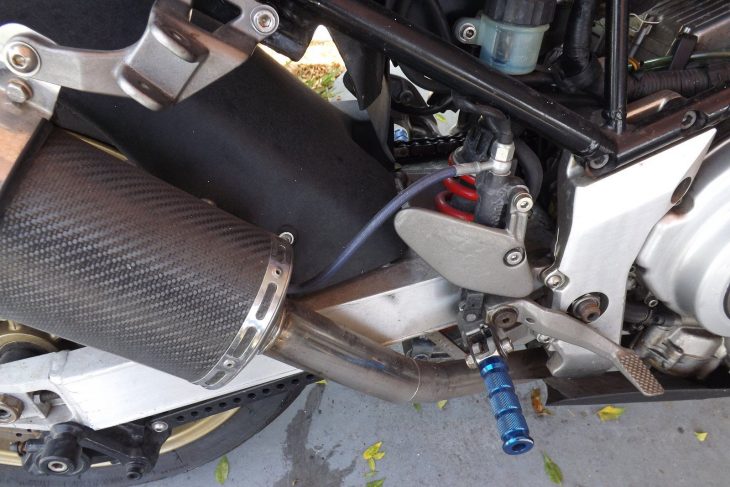 A bit of a unicorn stateside, but way sportier than the surviving TDM, the TRS-850 does have a good fan base, and the auction has generated several bids.  Might be a good way for a Yamaha fan to break in to a rare sporty bike without busting the budget…
-donn