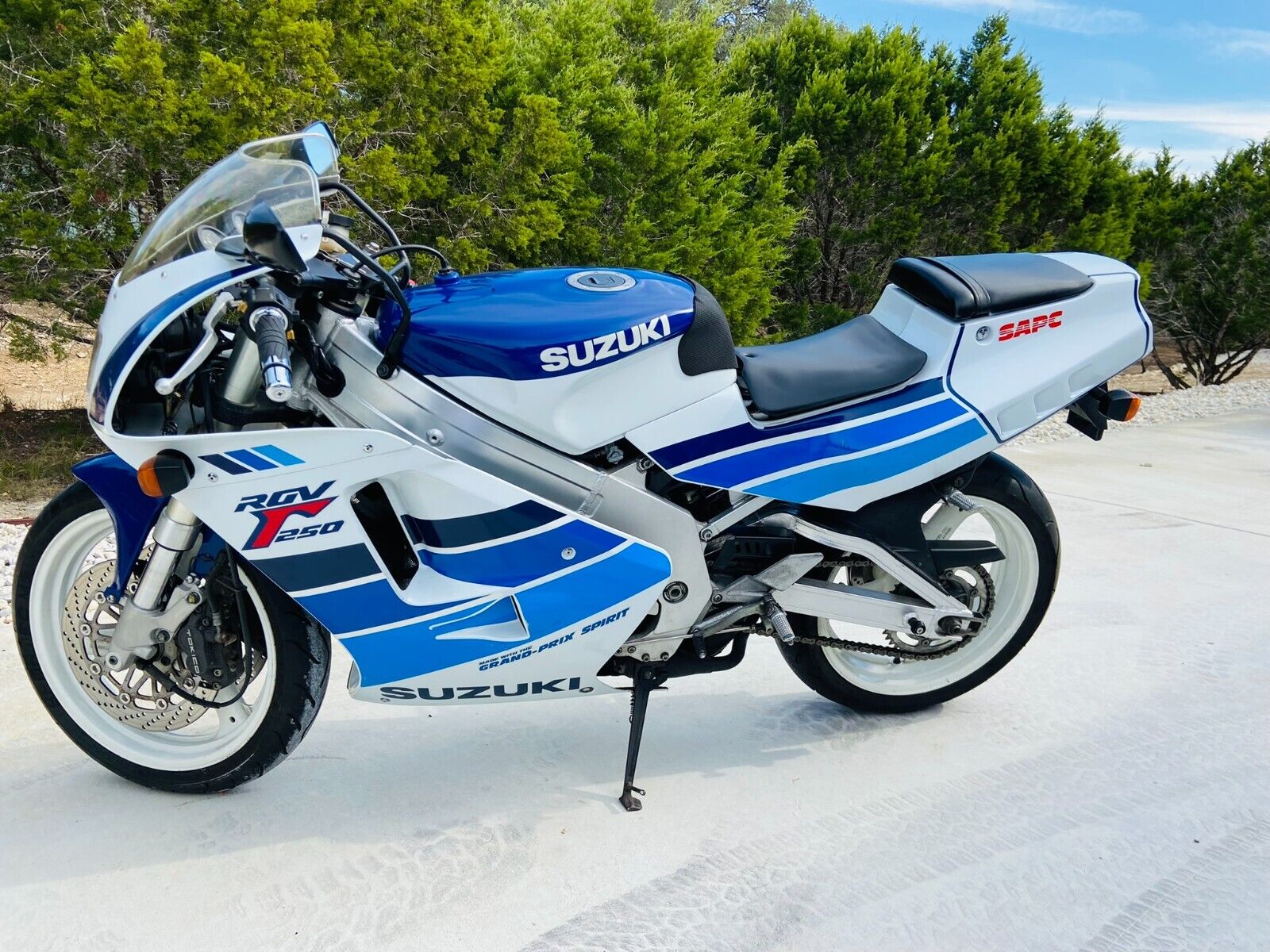 We are coming to a point in the year where – in many places in the United States at least – the riding season is coming to a close. But across the south – from coast to coast – temperatures remain inviting and there is nary a snowflake in the forecast. Not surprisingly, that lower belt is where this pretty 1990 Suzuki RGV250 is located, ready to fire up and lay some blue smoke down.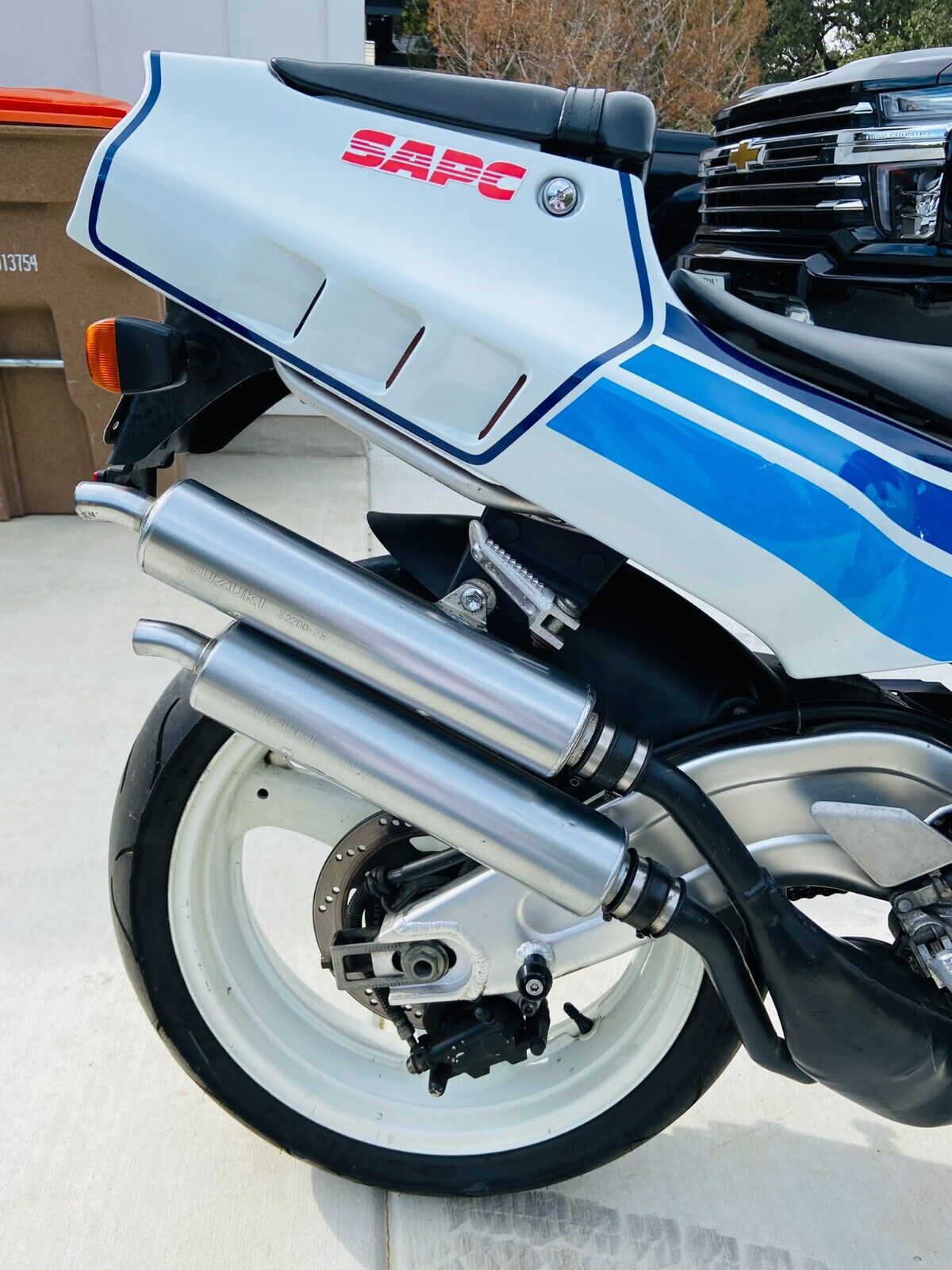 The RGV series is arguably the best of the quarter liter smoking set, and back in the day the closest you could come to achieving GP goodness on the street. Suzuki switched from the parallel twin RG series to a 90 degree reed valve twin in order to maximize the packaging in the slim, twin-spar aluminum chassis. With upside down front forks and the fabled "banana" asymmetrical swing arm, the 282 pound (dry) package offered 50-ish stock ponies with which to play. So good was the RGV series that Aprilia licensed the motor from Suzuki for their RS250 line of bikes. A tight and tidy cockpit with full racer replica body work completed the offering.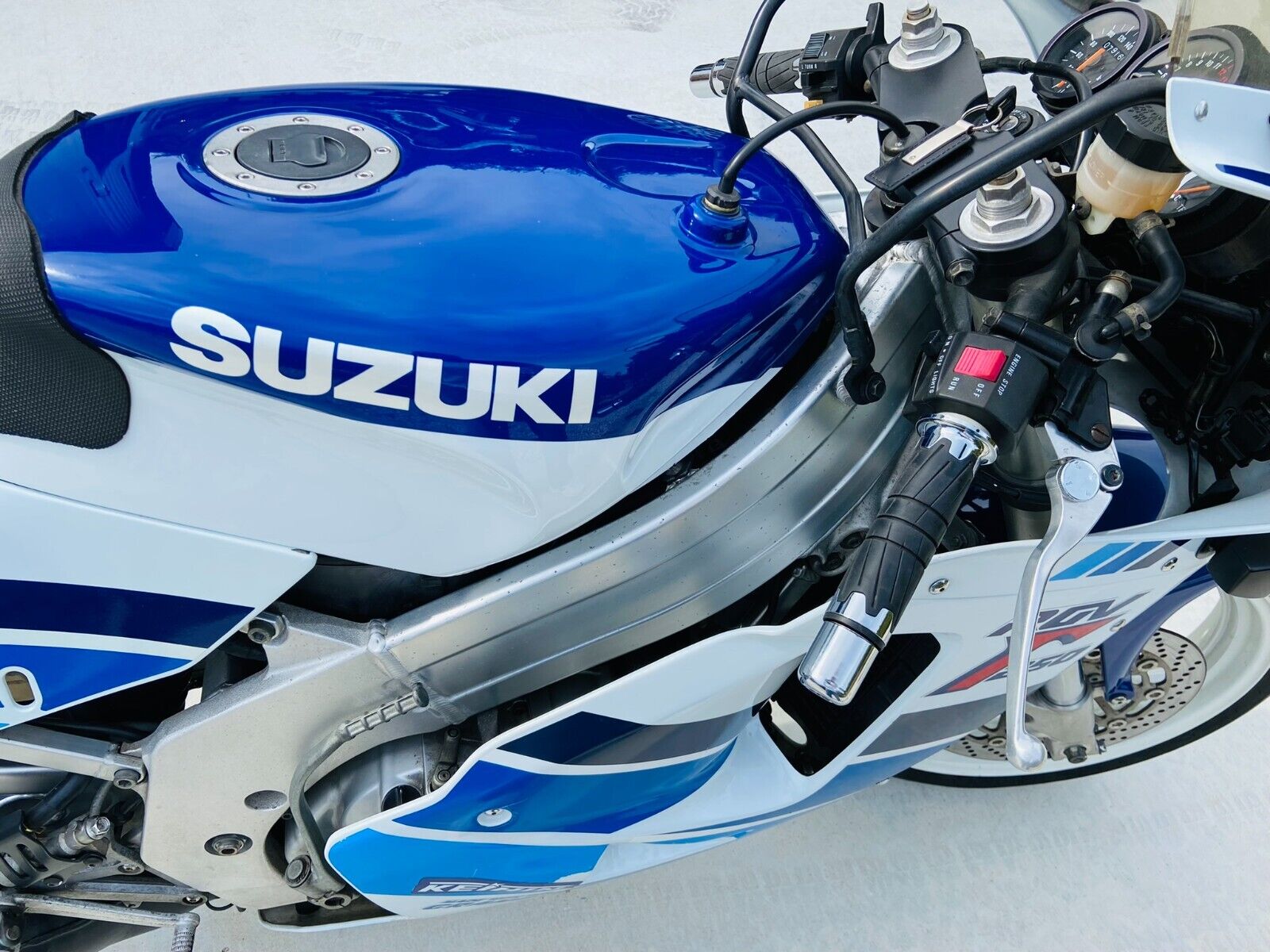 From the seller:
1990 SUZUKI RGV250 VJ22A RGV250L RGV VJ22

"Gorgeous all original with just a few small scratchesand handling marks"

Up for sale is a 1990 Suzuki RGV250L VJ22A with only7,916 kilometers (4,359 miles). All fairings are 100% genuine OEM Suzukifactory. Bike is completely stock original condition except for the custom handgrips. Bike is in excellent condition and shows very well. Lower silencer has atiny ding in it on the top, right side lower has a few small to tiny scratches,left side rear fairing has some scratches. The rest of the bike is mint. Eventhough it's not a museum piece this bike is a gorgeous low mileage rider. Youjust can't find them like this in Japan anymore. Runs like new.

The oil pump works, everything works!
Suzuki did not officially import the RGV250 into the United States, making this a rare bike on our shores. Many were imported (with varying levels of registration success) and this continues to be a popular model for both riders and collectors. This beauty is plated in Texas, shows but 4359 miles on the all metric clock, and is looking for a new home. There are many days to go as of yet – and a somewhat surprising lack of bidding interest to this point (with reserve still in place) – but there is a Buy It Now option for a reasonable $9k. Check out all of the details here, and Good Luck!!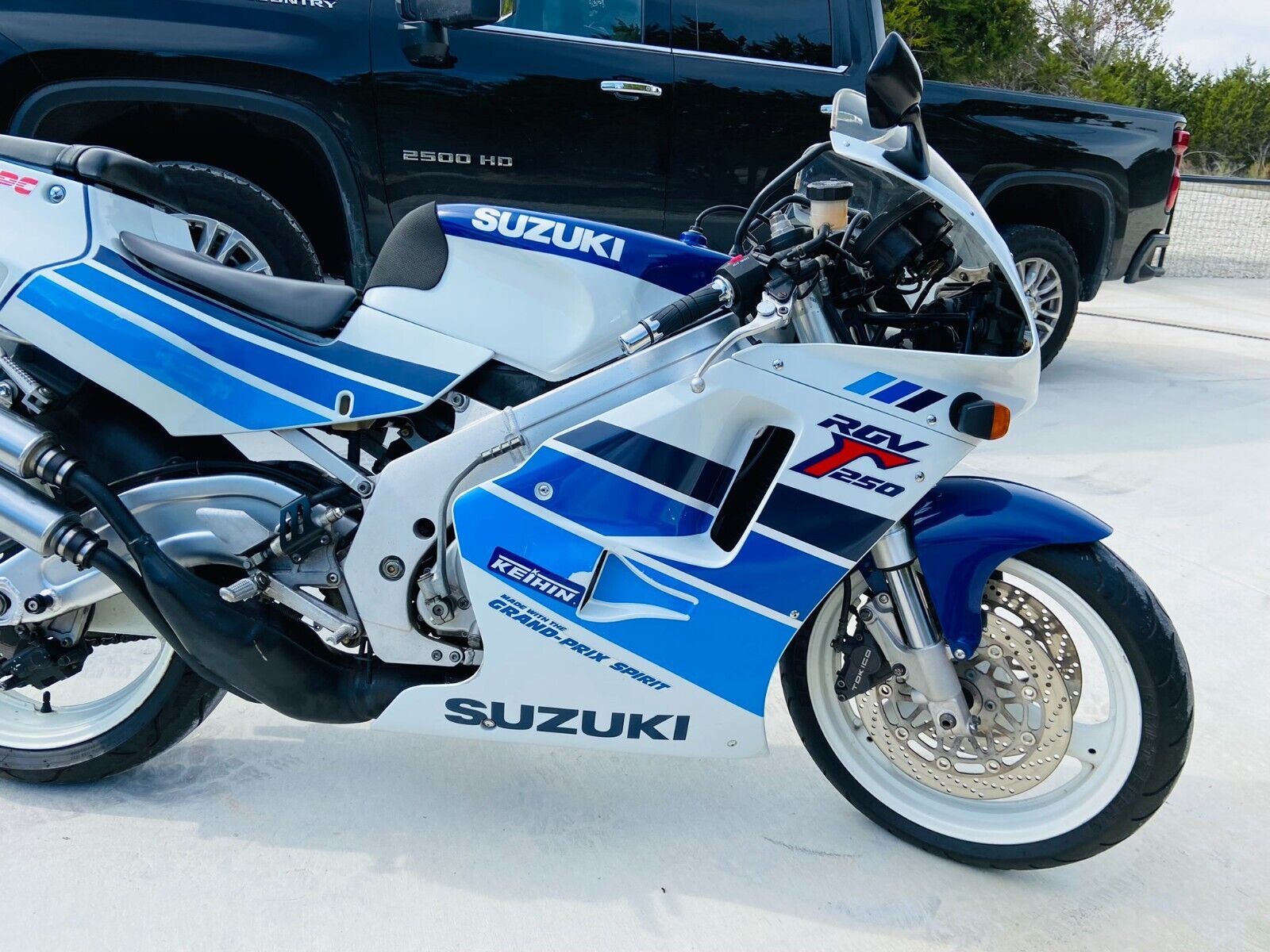 MI