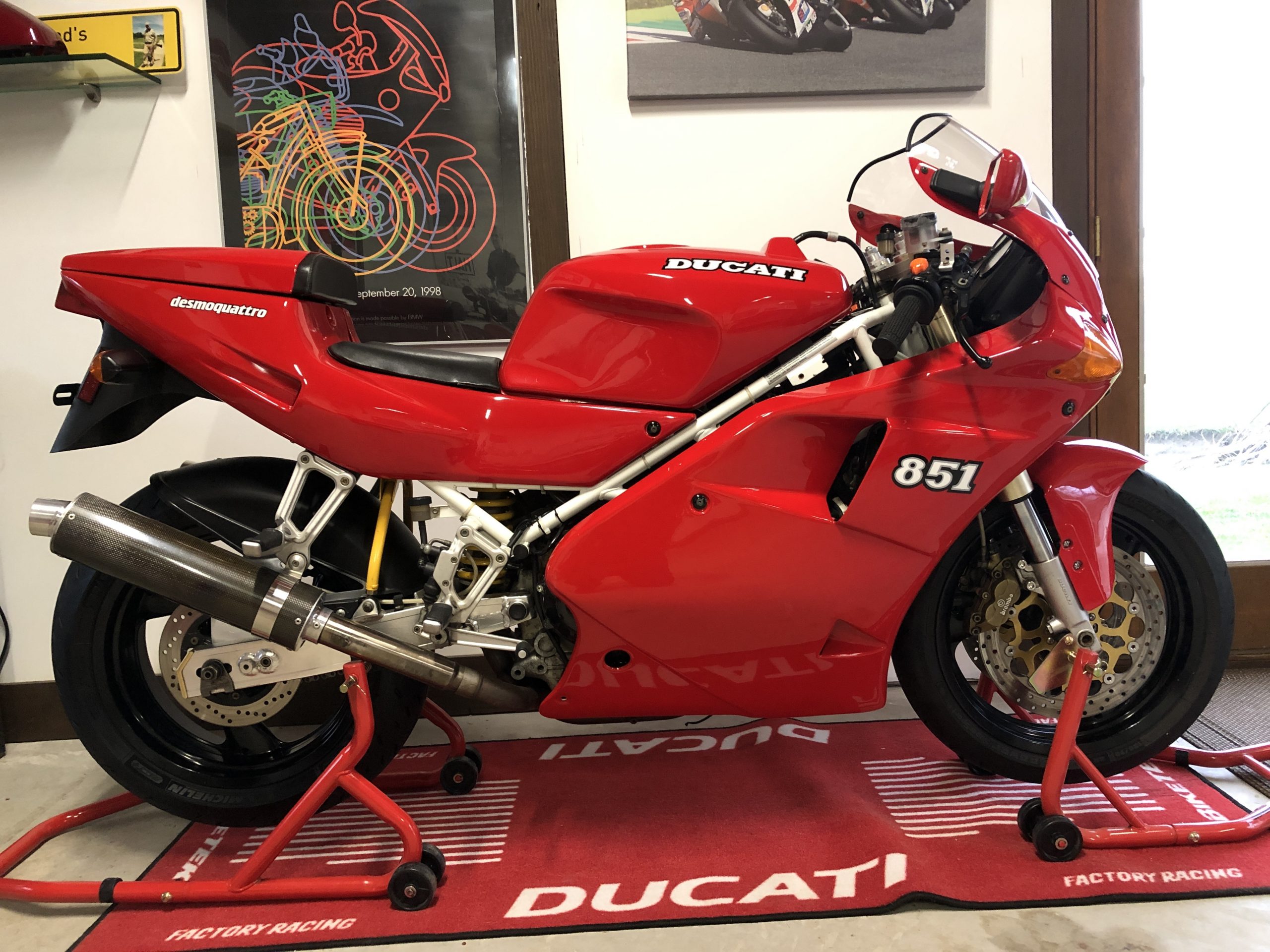 Last Friday RSBFS posted a glorious Ducati 851 SP2. Today's find – while only a plain-Jane 851 Strada (which actually displaces a true 851cc), is no less a fantastic machine, is offered at a MUCH lower price, and is itself a worthy object of our drool.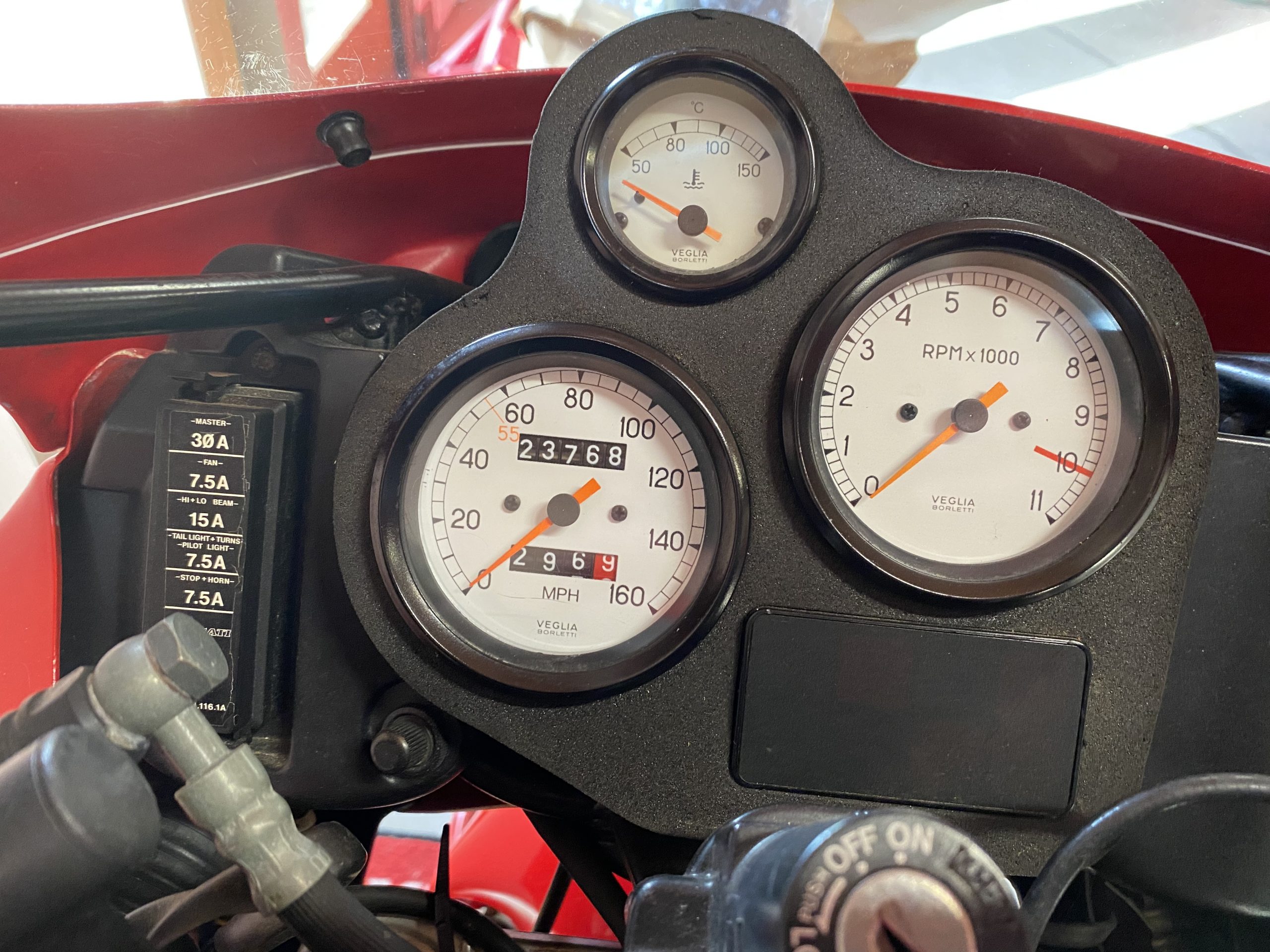 In 1992 the 851 Strada (or street bike) was the base model in Ducati's Superbike lineup. That provided an entry point into the liquid-cooled, fuel-injected, 4-valve Desmo performance category, but still allowed for two-up seating and – at least from a capacity perspective – room to grow. 1992 was a transitional year for the Superbike model, with both the 851 and 888 sharing the stage. Ducati had already homologated the 888 engine in the 851 SP2, and therefore the mid-tier and top tier Superbikes were branded with the mark of the triple-8. The final year for the 851, 1992 also represented perhaps the most refined example of the breed. Much was known about the model at this time, aftermarket parts were plentiful, and reliability was (for a high-strung Italian supermodel) superb.
From the seller:
Ducati 851, iconic bike recently serviced, in great condition part of my collection up for sale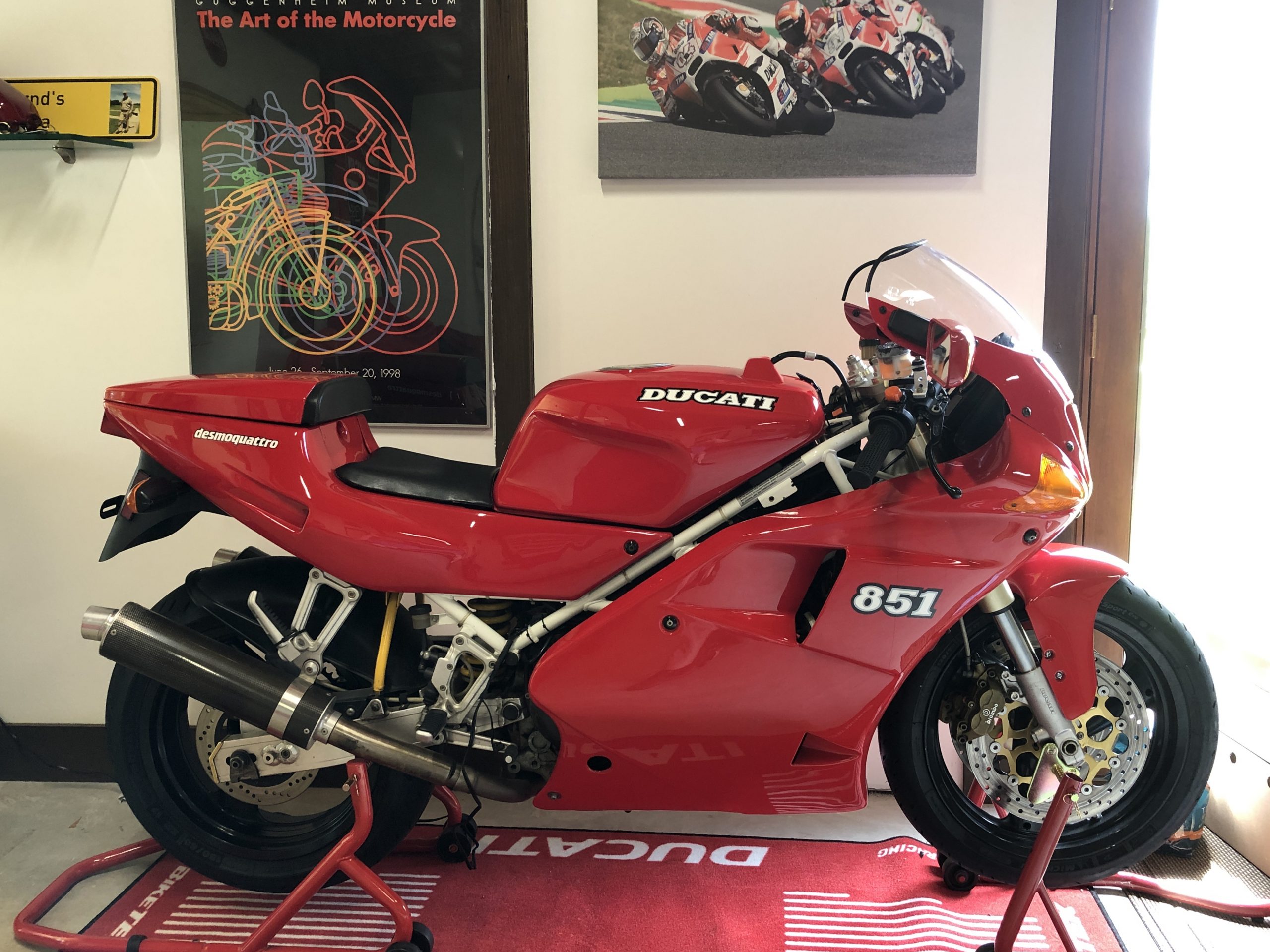 Not a ton of detail on this one, but the pictures show a properly outfitted man cave and other Ducati Superbike siblings in the mix. There is some difference between the pics, whereby one shows a smoked windscreen and carbon front mudguard, while the others show a stock 851 with the proper stock pieces in place. The exhaust cans have been replaced, but no details on brand. Serious buyers might wish to enquire as to what state of bike will be delivered and if stock parts are still available. We typically see bikes of this nature on the likes of eBay or BaT – however this particular example is listed on Cycle Trader. You can check out all of the details here, and Good Luck!!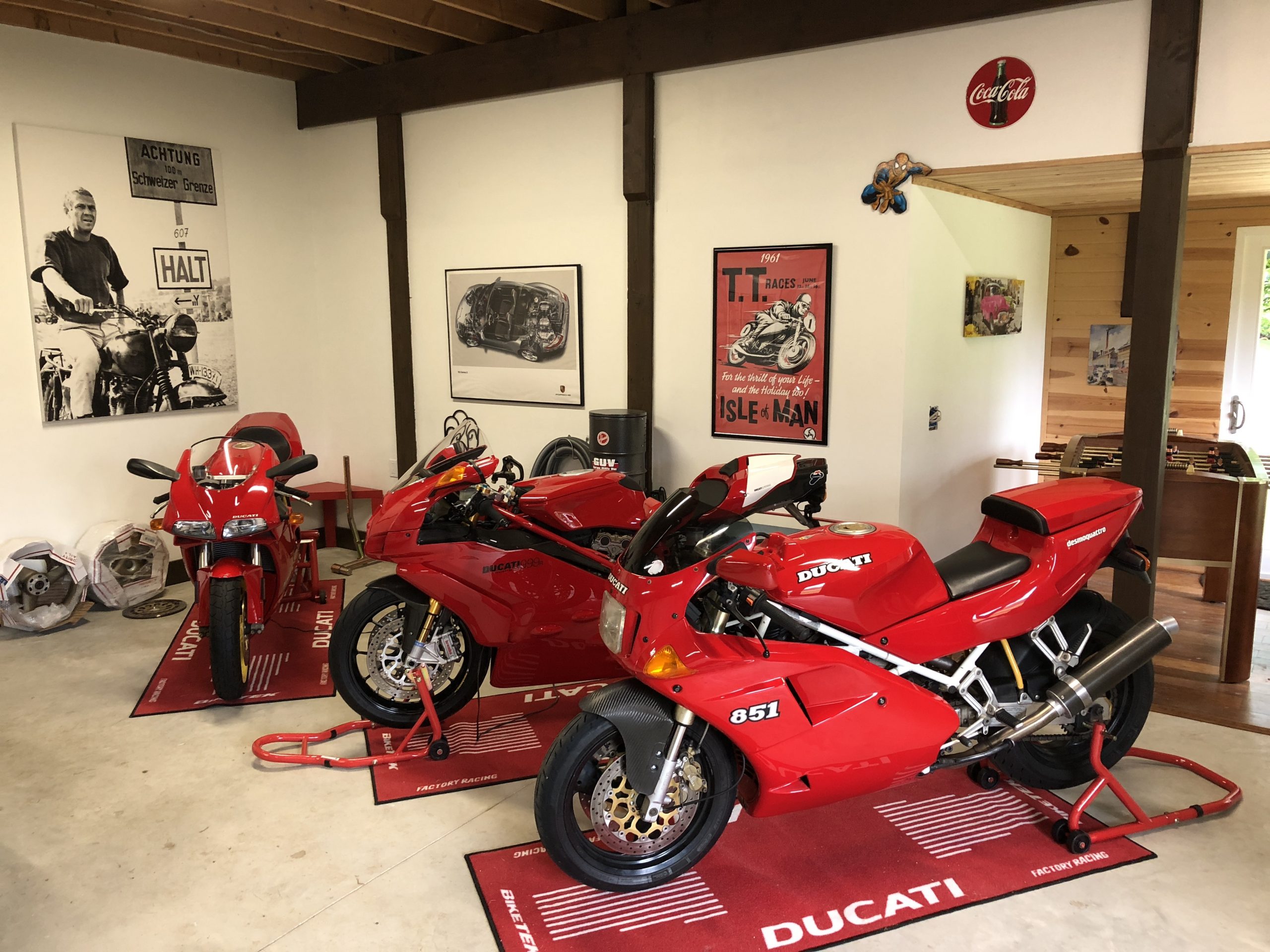 MI