Warning!
This post is in our archives. Links in this post have been updated to point to similar bikes available to bid on eBay.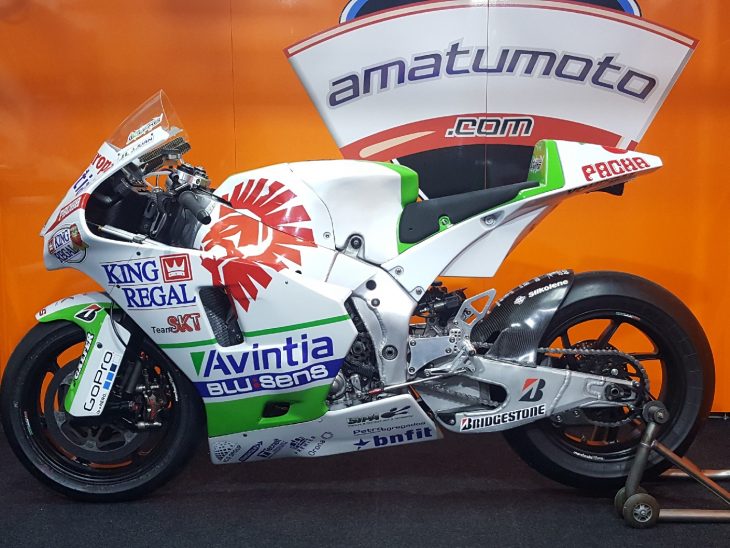 Short of a racing license and incredible luck, there generally just isn't a way to get your hands on world-championship-caliber racing machinery. Even if it wasn't out of the price range of mere mortals, you'd have a hard time convincing the companies that sell this stuff to let any old squid loose on the world with a 250-odd horsepower race bike. Today, though, our sponsors at Grand Prix Motorbikes have the fix for some well-heeled reader.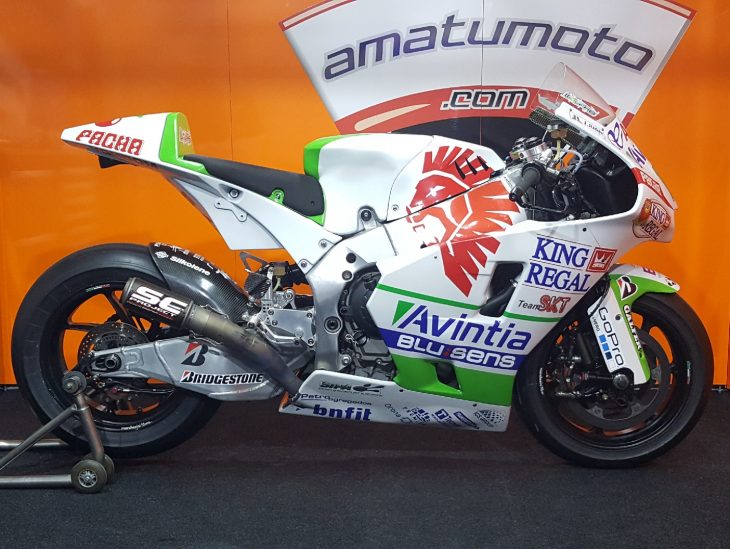 This 2014 Akira/Kawasaki MotoGP bike competed in MotoGP's Open Class for most of the 2014 season. Open Class bikes replaced the CRT machines on the grid, and were a step below the full-factory and satellite team bikes. Because they were envisioned as a way to make the cost of entry lower for the MotoGP World Championship, you ended up with teams pairing bespoke chassis with the best engines they could find within the rules. Kawasaki seemed like a decent bet for Avintia, as the company had full-factory MotoGP rides until just a few years earlier, and the team in 2013 was given access to the company's pneumatic valve setup.
But to hear rider Hector Barbera tell it, Kawasaki just never showed up for the '14 season, leaving tuner Akira to do all the maintenance, development and build work. They also were not given the World Championship-caliber suspension bits they had been promised, according to the Spanish racer. That truly must have sucked for Barbera, but for whoever gets their hands on his old mount, the difference will be impossible to discern.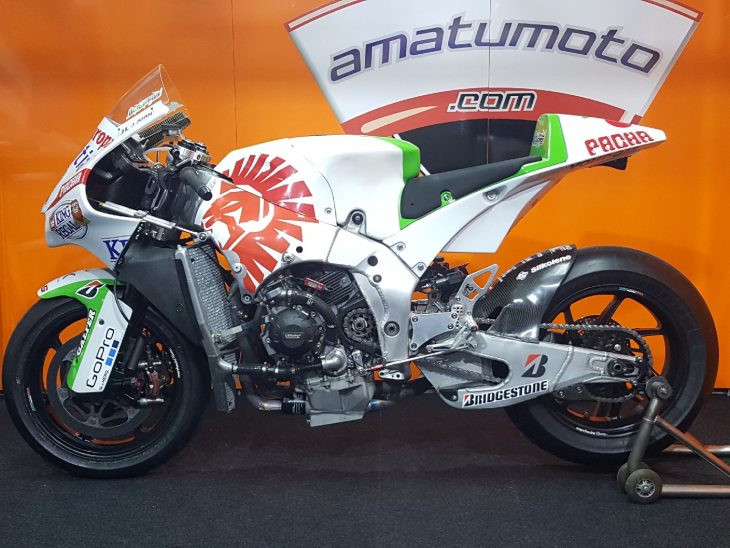 Down to the carbon brakes and 16.5-inch slicks, this is Barbera's 2014 race bike. Even the livery from his last race remains, with a resplendent lime-green number 8 prominent above the air intake. The next buyer will probably be best served using this bike as a display piece, but it could make an amazing track day mount if you can find tires. We'd be content just staring for hours at the beautiful welds all over this thing.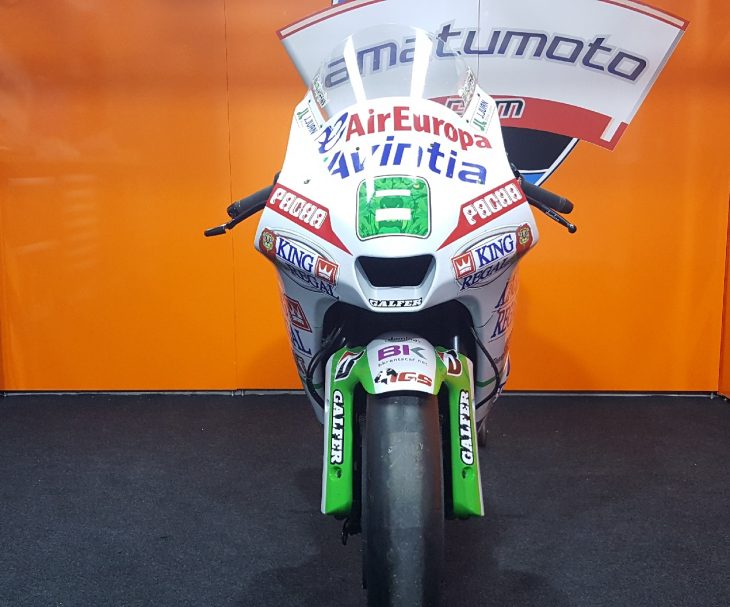 From the seller:
SUMMARY

Model: Kawasaki MotoGP
Origin: Japan
Engine: Kawasaki SBK Engine
Last Service: 1020 km
Colour: White
Suspension: Showa
Brakes: Brembo
Marchesini 16.5″ wheels
Availability: Inmediately in our store of Barcelona (Spain)

EXTRA PARTS AVAILABLE: 17 wheels, steel disks, fairings, exhaust and many other parts

MODEL INFORMATION
The Kawasaki MotoGP is a MotoGP four-stroke Grand Prix racing motorcycle manufactured by Akira Racing Corporation and Kawasaki for racing purposes only.

This bike race on the World Championship with Hector Barbera and DiMeglio in 2014.
Contact AMATUMOTO – GP Motorbikes in Spain or USA for pricing on this unique opportunity.