Southern Hemisphere SP:  1993 Suzuki RGV250 SP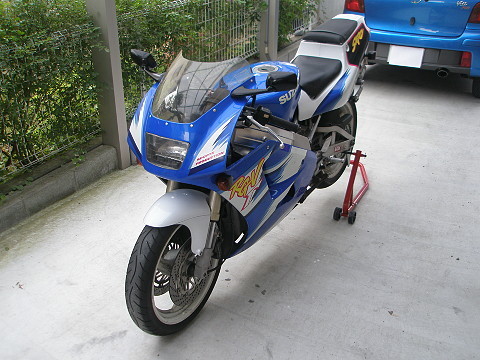 I know whenever I get an email that starts with "G'day" it's going to be interesting.  My Aussie hook up  Chris has come across a nice find for you guys located in the southern hemisphere;  a completely stock 1993 RGV250 SP.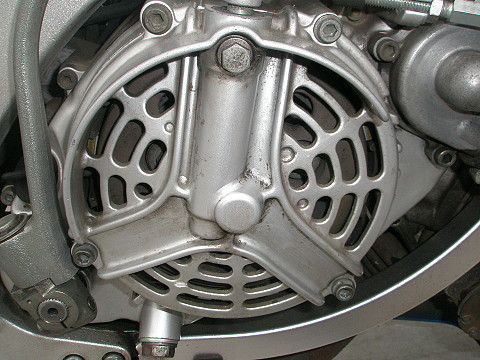 Do I need to post another picture?  I know this is what everyone is after.  Complete RGV250 dry clutches have been selling for over $1000 for quite some time now.  They really do make the bike.  That rattling sound combined with the pop,pop,pop of the engine is sweet music.  You also get the larger 34mm carbs and derestricted SAPC.
Any two stroke with the original pipes and cans is a rare find.  The pipes can easily double as a boat anchor.  Keep it stock though and you will have no issues.  Just add gas and oil and enjoy the ride.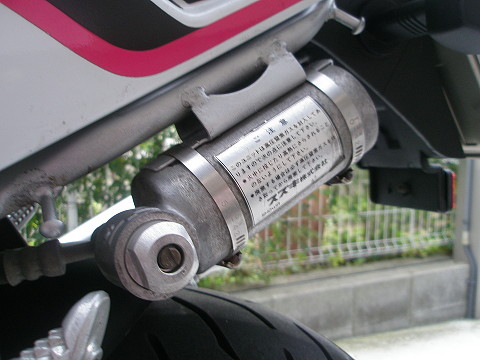 The other benefit of the SP, more adjustable suspension front and rear.  Probably still too softly sprung for the bigger boys.
From the auction:
1993 SUZUKI RGV250 VJ22 SP.THESE BIKES WHERE ONLY SOLD IN JAPAN.1993 WAS THE LAST YEAR SUZUKI PRODUCED THESE RACE REPLICAS FOR THE ROAD.THEY ARE DIFFERENT FROM THE AUSTRALIAN VERSION OF THIS BIKE DIFFERENCES ARE:

DRY CLUTCH,CLOSE RATIO TRANSMISSION,FULLY ADJUSTABLE FRONT AND REAR SUSPESION,ALLOY BOTTOM FORK CLAMP,FULLY FLOATING FRONT DISCS,STRAIGHT PLUG CYLINDER HEADS,CYLINDER EXHUAST PORTS ARE DIFFERENT MARKED 22D3.

MOTORCYCLE IN IS VERY GOOD CONDITION ITS COMPLETELY STANDARD, DO HAVE A RACE KIT FOR THIS BIKE IN OTHER AUCTIONS.ALL PAPERS AND DOCUMENTATION INCLUDING IMPORT APPROVAL.

THESE BIKES ARE GETTING HARDER TO FIND AND WILL ONLY GET HARDER HERE IS YOUR CHANCE TO OWN ONE OR UPGRADE FROM YOUR STANDARD RGV250.

CAN SHIP WORLDWIDE.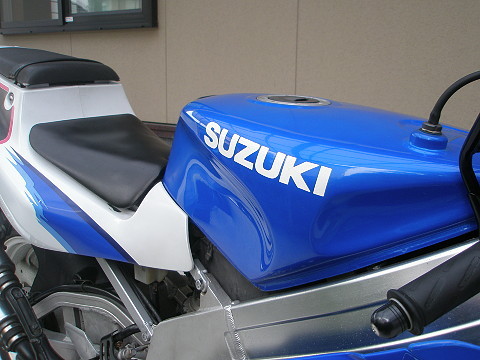 I was wrong, this one is available to anyone willing to foot the bill for shipping worldwide.  This isn't a museum piece though, it has been ridden.  It is past the "I'm scared to ride and scratch it" stage with 20,000km's.  With the dollar doing its' best impression of a lead balloon, the $7,500 AUD BIN price is pretty much $7,500 American.  You don't stumble across SP's every day though so I can understand if you are tempted.  .
IK