Warning!
This post is in our archives. Links in this post have been updated to point to similar bikes available to bid on eBay.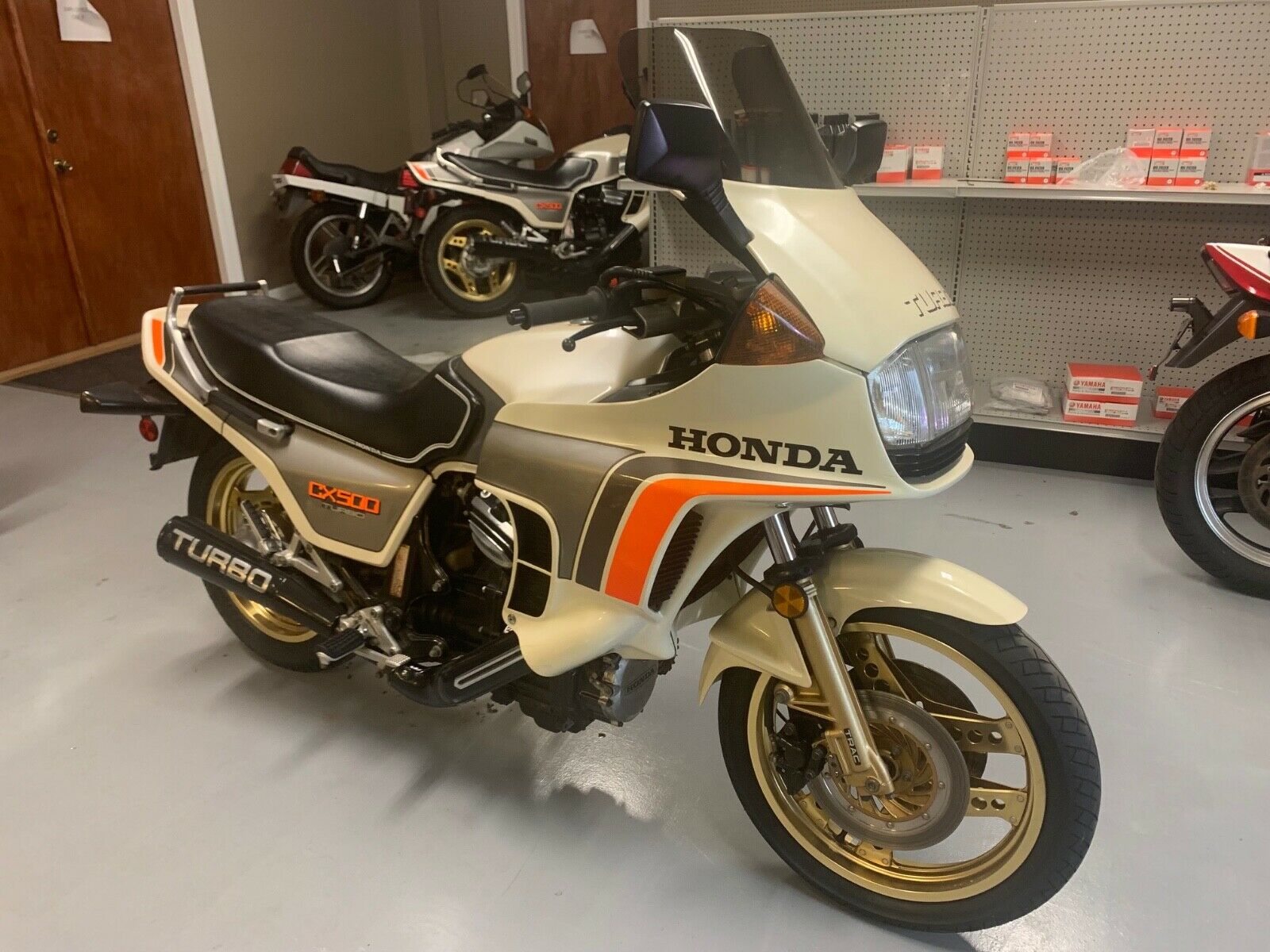 Hot on the heels of this 1985 Honda VFR1000R (eBay shows that it sold for $7,652), the same seller has just listed a 1982 Honda CX500 Turbo in a similar, no reserve auction. And this is the way that we like to see bikes represented – decent pictures showing a neat, clean, indoor storage facility. The bikes are clean and presentable, and not still dripping wet from a quick hose-down like some other auctions. Given, the bikes themselves might not be of the uber-rarity set (I haven't spied a NR750 or Supermono in the pictures yet, but I'm still looking) – but they are relatively rare and special machines worthy of collecting. Which brings us to the world's first full factory turbo offering, the 1982 Honda CX500 Turbo.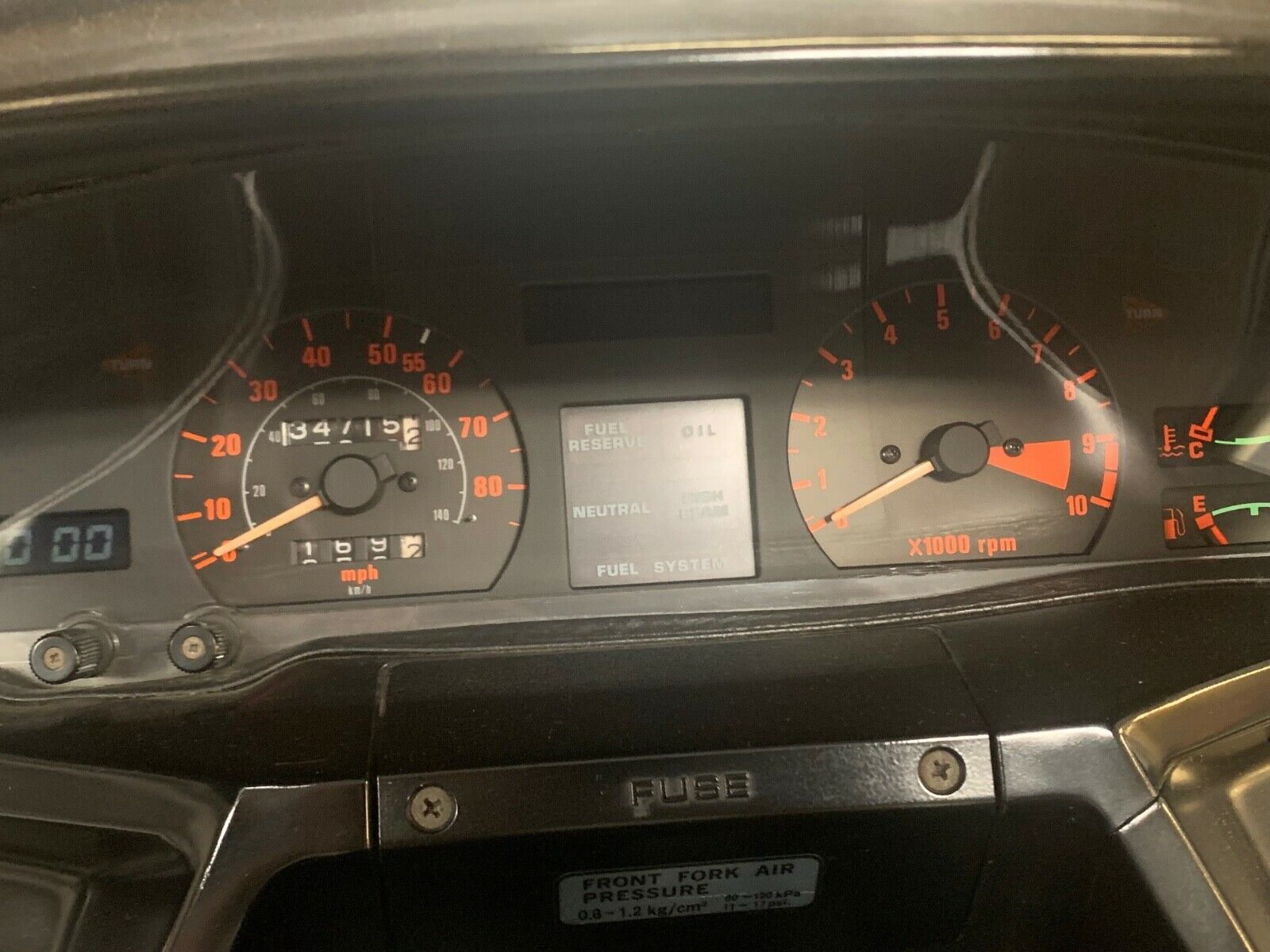 Built around the basis of the CX platform, the CX500 Turbo was a sort of Moto Guzzi replica in that the engine configuration was a vee mounted across the bike, but the crankshaft rotation was inline with the wheels. The vee angle was 80 degrees, and the cylinder head intake and exhaust tracts were rotated slightly to allow for better legroom for the rider. If you've ever barked your shins on a BMW airhead intake or banged your knees on Guzzi carbs you know the value of this subtle piece of engineering. The Turbo used larger main bearings in the strengthened cases, and Honda bolted up an IHI turbo capable of 200,000 RPM and 19 PSI and topped the whole thing off with their first incarnation of programmable fuel injection. A stronger crank, clutch and connecting rods held the rest of the bottom end together, along with a pair of forged pistons. Suspension, electronics and bodywork were all bespoke Turbo fittings, making for a fast, powerful and unique offering.
From the seller:
1982 Honda CX500 Turbo SELLING @ NO RESERVE

This is an amazing all original and very rare bike that is coming out of a private collection that is perfect for anyones collection or for anyone to enjoy. The bike runs and drives just like it should and needs nothing to my knowledge. The bike has been very well maintained and shows great for an original bike, the only thing that I can see on the entire bike is that their is a small chip/nick on one side, and I have a picture of that to show you. The only thing to my knowledge that has been changed on the bike is a aftermarket windshield has been added which is a little larger then stock. Still a great bike for anyones collection or for anyone to enjoy that is just beautiful to look at in person. And remember this is SELLING @ NO RESERVE so high bidder takes it home.
Make no mistake, the Turbo is a big bike. Ready to ride this is a nearly 600 pound motorcycle, and not for the inseam challenged. Much of the weight is carried up high, thanks to the longitudinal nature of the vee configuration, the large radiator to cool of the turbocharged madness, and a 5.2 gallon fuel tank perched way up on top of everything. Far from a lithe sport bike, the Turbo revels in sport touring, where the strong midrange rush can be used at will. The 280mm front disks are decent, and the air-assist anti dive fork does a reasonable job of keeping everything in line. But those 600 pounds are hard to hide when the road gets narrow and twisty.
As referenced earlier, we have seen this seller before. There are a lot of bikes in the background shots for his auctions, so we know this is quite the collector. This bike appears to be mostly stock, with the noted exception of the windscreen. For a rider, that may not be a bad thing as the stock windscreen tends to create significant noise and buffeting at highway speed (different shapes of helmets can offer some help). Like the previous auction, this one has started low and there is no reserve. There are a good number of bids, and a much larger number of watchers which is the way these auctions should run. Check out all of the details here, and Good Luck!!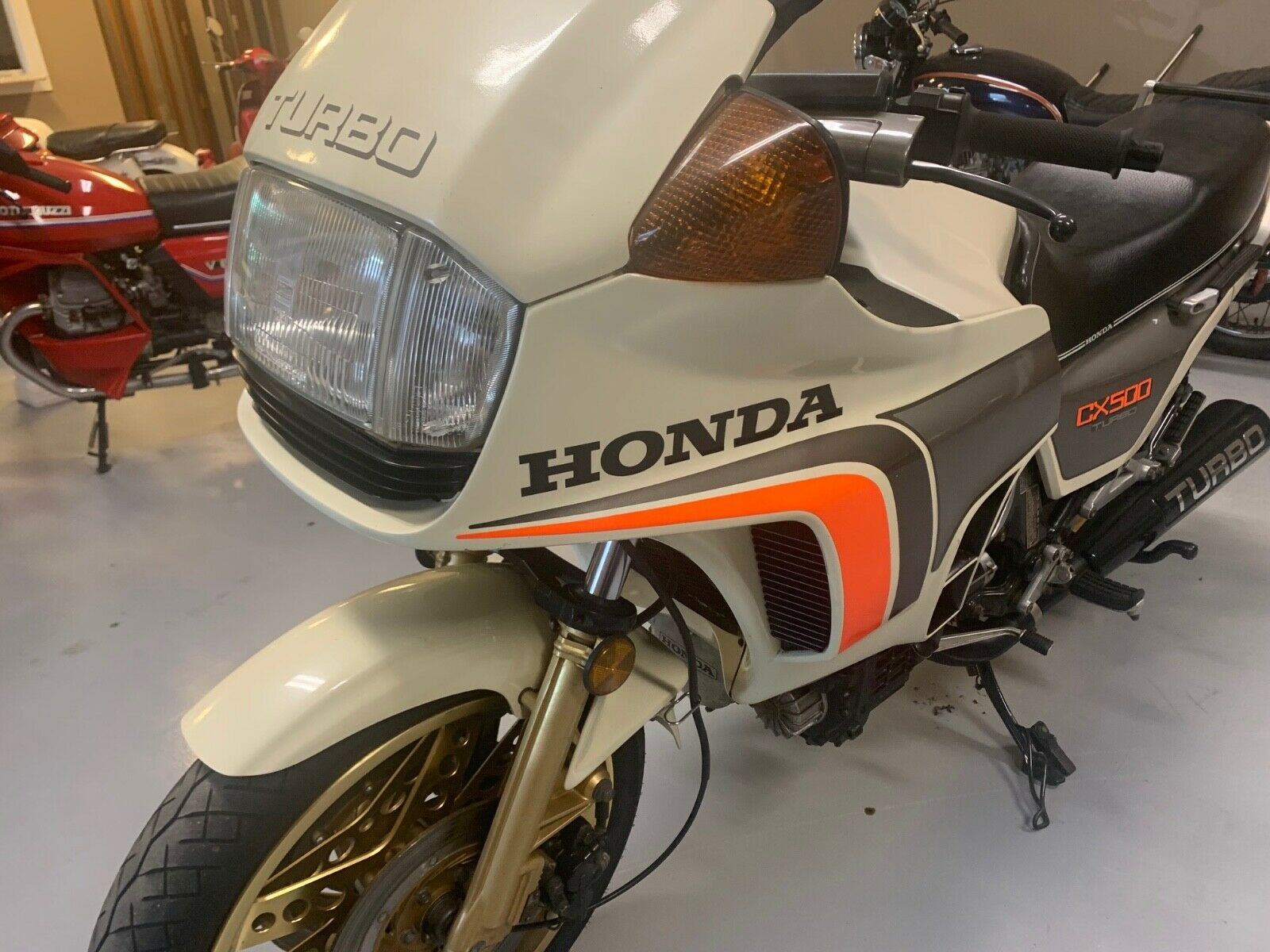 MI