Warning!
This post is in our archives. Links in this post have been updated to point to similar bikes available to bid on eBay.

The Ducati Sport Classics have been appreciating in value the last several years, many exceeding original purchase price already after just 8 years. These two examples go much further than that and pack far more than the factory ever offered.

-dc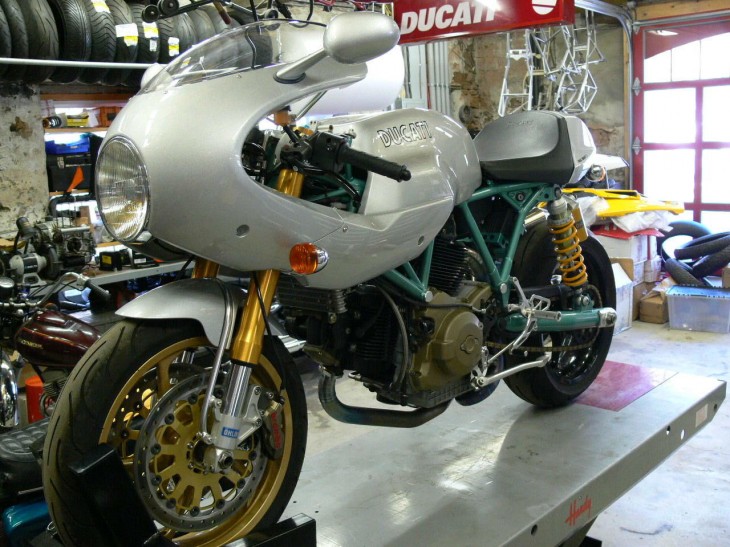 from the seller:
For Sale: PS1000LE, this is a close to new machine with less than 100 miles on it. This was built as a show bike for dealership and spent most of its life being pampered with soft towels, polish and wax. If your looking at this auction you know what it is so no need to go into the boring details. What you dont know is how special this bike is. I will try to recall all the stuff done to the bike but it has been a long time and im sure to forget something. What i can tell you for sure is this bike MOVES. Stock these bikes were about 88HP at teh rear wheel and this bike is well over that. It was dynoed at 112hp.

This is not a FLASHY look at me type of build. This is a very conservative looking bike built with the best parts available. It was built to perform and not to get attention. Anyone who knows motorcycles will immediately see the value in this bike but it is not obvious to those who don't know.

Parts and work done to bike we all done by the best Ducati mechanic in the USA. The 2nd to last photo shows the fit between the tank the frame mounts. As you can clearly see there is no gap so the tank is not loose and fits tight as new without that goofy spacer kit Ducati supplied to all their loyal customers to fix the warped expanded tank issue. This tank should get coated prior to regular use if your going to run pump gas, as mentioned this has only ever had race or aviation fuel so no ethanol issues. The motor was built to run on pump gas.
---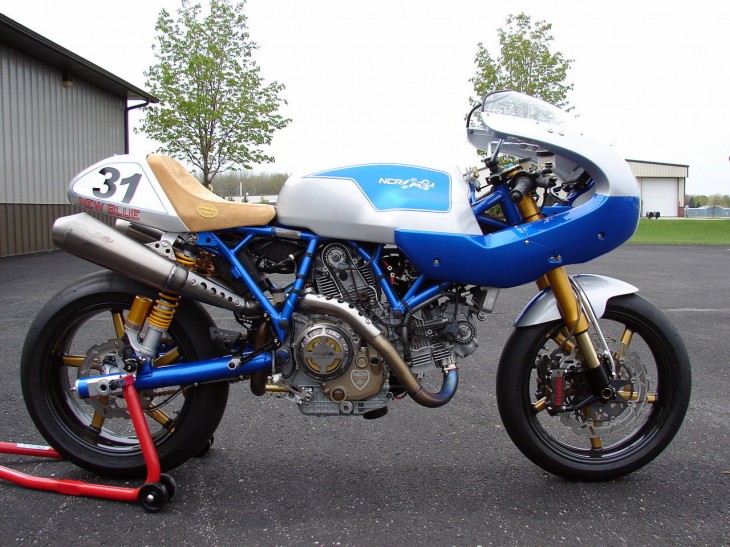 from the seller:
Up for auction is a 2007 NCR Ducati New Blue Cafe Racer. This is number 12 of 50 (which I do not think they even came close to making 50). This is a mint condition like new race bike. ** It was never issued with a title and was only meant to be raced and it does not come with a title (eBay does not have a no title option so I had to mark clear title above) ** It has been stored inside a heat controlled facility. It has been hand signed by Cook Neilson & Phil Schilling on the tail section. It is pictured without the belly pan but it comes with the bike and has since been re installed. This bike was started when new and driven around the block once so I don't know the exact mileage because the battery was removed. This bike has never been raced.