Auction ended due to an error in the listing, but still worth a look – push "See original listing"…  Donn
Maybe because so much of the Kawasaki KR-1S came from the racey end of the gene pool, very few of them have made it to the new millennium.  This example has some miles but shows beautifully, and was on display before the seller decided to find it a new home.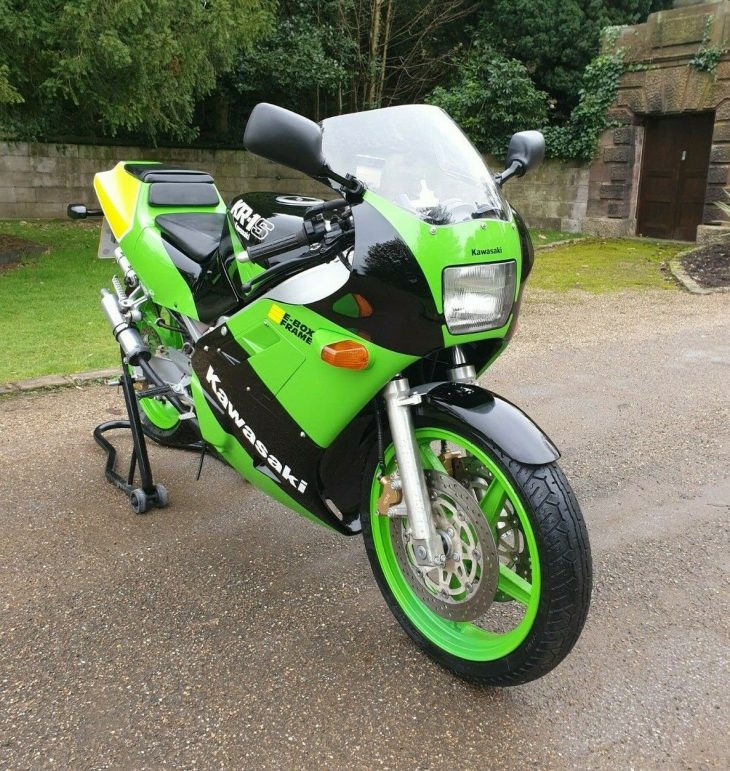 Kawasaki stuck with their parallel twin engine after most others had gone to Vees, maybe since their home market power limit of 45 hp was easy to attain.  In select other countries their tuning and KIPS power valve made 59 hp available, with more certainly possible.  Norms for the race-derived class are here, with extruded alloy chassis and six speeds to help keep the engine above 7,000 rpm.  Plenty of braking from twin disks and 4-piston calipers, and the wheel size is looking toward the end of the staggered era with a 17-inch front and 18-inch rear.  The KR-1S also had one of the lightest dry weights in the class, swapping ounces with Suzuki and staying under 290 lbs.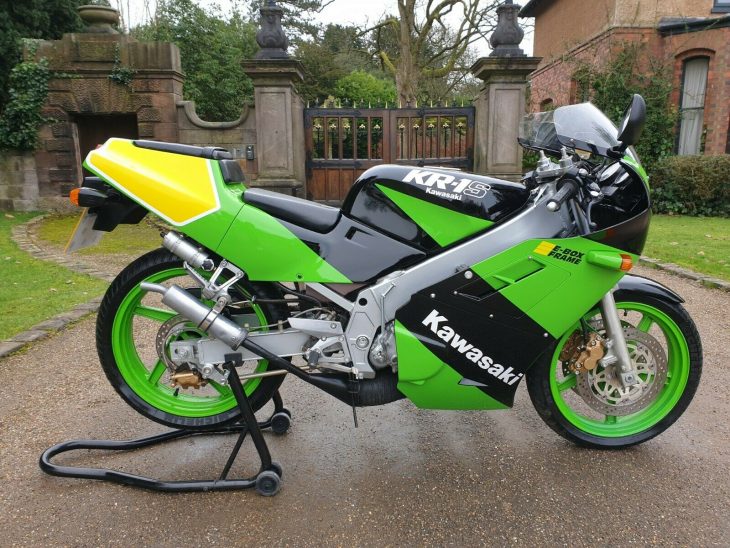 This central England owner states they're number four, a fairly low number of caretakers for 32 years.  Looks great in the alternate green and black livery, and the Nikkon exhausts look purposeful if not as showy as a rarer metal.  Comments from the eBay auction:
First registered 14 August 1990

12k Mileage

4 Previous owners 

This has been in my house as a show piece and not used for a year, I put some premix fuel in and it fired straight up and sounded sweet (as all fluids have been drained for indoor storage)

These are the fastest street production 250 2-strokes ever produced

and not many are still here to tell the tale

Fitted with Nikkon race pipes give it that well known 90's 2-stroke sound

Upgraded Fuel Tap

New Chain and sprockets 

Overhauled the calipers new pads and seals 

Original Kawasaki key fits all locks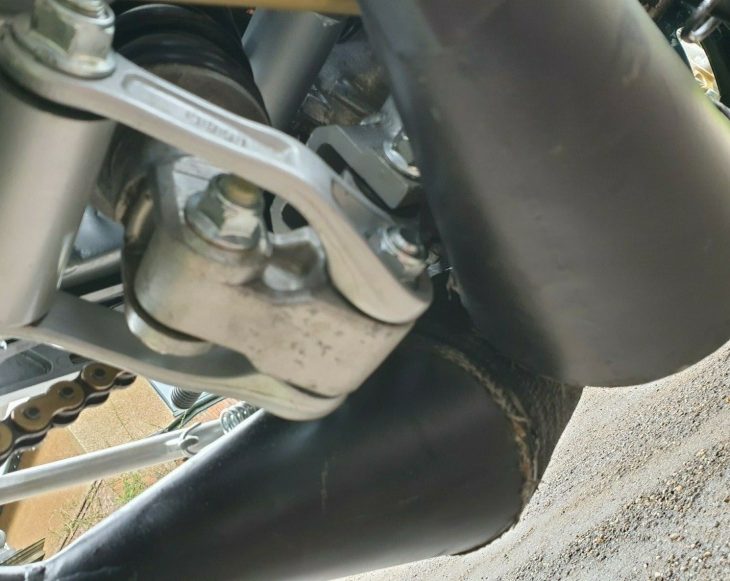 Perhaps because Kawasaki wasn't active in Moto GP then ( busy winning AMA Superbike and World Endurance Championships ), they seem to have barely pursued the segment and sold only 10,000 or so KR copies over the four years.  Add in the wide repute for quick steering and over-damped forks, and the few that were exported had little hope of a long life.  This one looks worth finding an agent to handle shipping and import, or plan on using some free time to chase paperwork.
-donn