Maybe it's the current snow depths from Arkansas to Maryland measuring in feet, not inches ( and still mounting on the eastern seaboard ), but this offbeat machine is looking perfect for the northern Mississippi valley and northeast.
Based on the Honda CRF450R, the owner has added the Timbersled Snowcross kit, which is revertable for three-season wheeled use.  The CRF450 was comprehensively revised for 2013, and is a great base for this multipurpose machine.  A four stroke thumper with titanium intake valves, the 449 cc engine is fuel injected.  No claims for power output from Honda, though a 450 is a big offroad bike.  Suspension is from KYB, massive 48mm forks and monoshock rear, both ends have travel of more than a foot.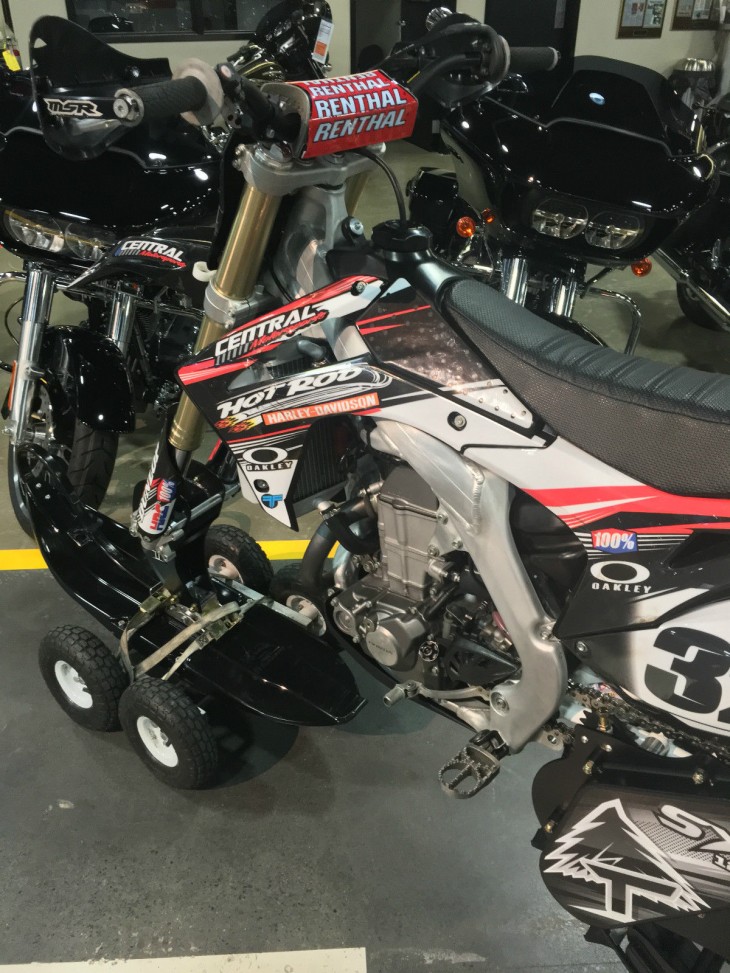 The Timbersled kit replaces the swingarm and has a 10-1/2″ wide rear track and its own twin Fox shocks.  The track is driven by a covered chain and gear from what would've been the rear sprocket.  The ski attaches to the forks with Front Flex Arm technology, supporting the front end in deep snow but steering like a narrow tire.
The owner started with a 10-hour CRF450 and made some nice updates before adding the Snowcross kit.  From the eBay auction:
Bike Additions

Pro Taper bars

MSR bark busters

Black Excel Rims

Red Talon Hubs

FMF Slip on Muffler

MSR Rear set footpegs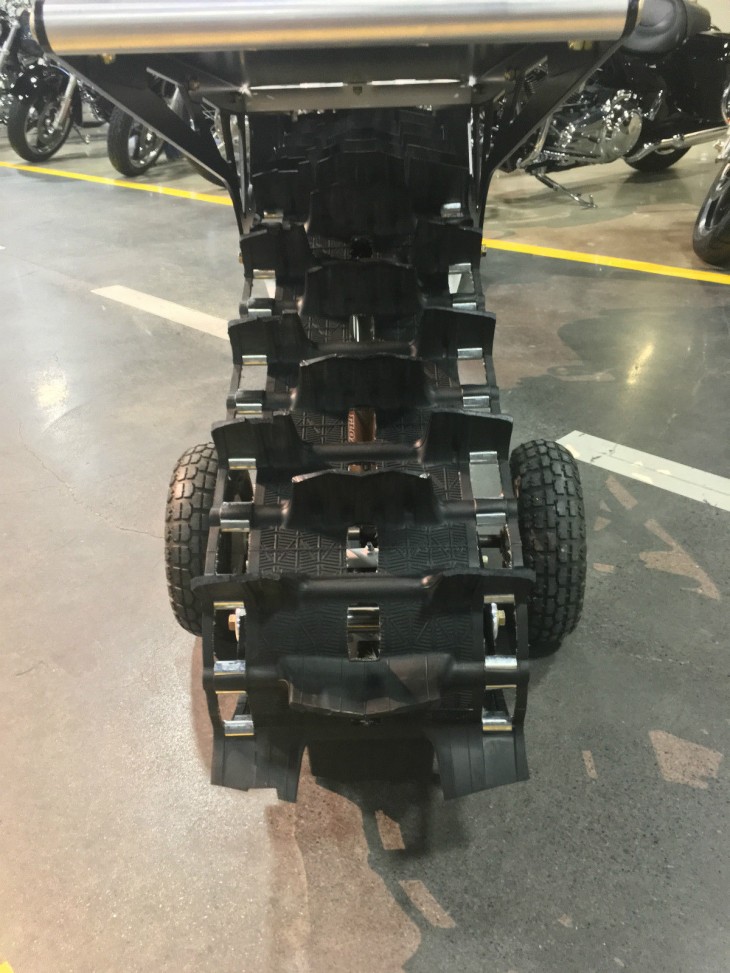 Appearing to be the just-for-fun project at a northern Michigan Harley dealer, this CRF / Timbersled combo is spotless.  Low hours and control updates complement the bold graphics.  If the upper peninsula was a short drive and Wisconsin an overnight ferry ride away, this bike would be a great way to keep your trail riding going year round.  For the rest of us in the eastern U.S., it almost makes sense this week…
-donn