Update 8.24.2013: Originally posted in June, this RZ500 is back after failing to meet reserve the first time at $7266. Links updated. -dc
It must be some sort of subliminal messaging, but I feel like smoking. I can't tell you if my craving is for nicotine or castor, tar or octane. Some sort of speed is definitely in order, however. And I do believe that this particular RZ500 can fulfill all of my needs, cravings and vices in spades.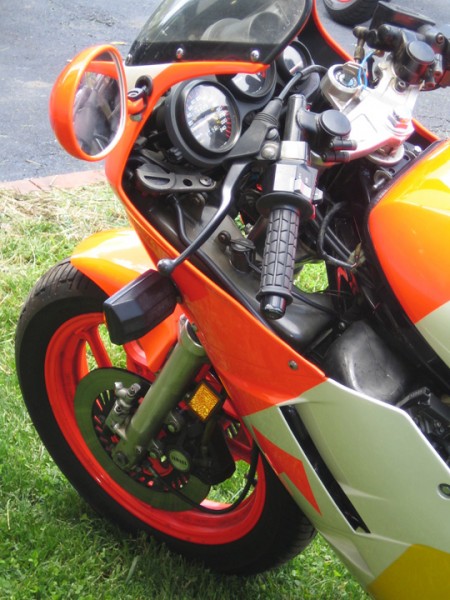 As has been oft recited on these pages, the RZ500 was released as a GP bike for the street. Never formally available in the US, most big RZs that have made their way to the States have come over from North of the border.
From the seller:
1985 Yamaha RZ 500

All original except for paint. 27000 km,motor was fully rebuilt 5 years ago, Clear US title. Will not disappoint, cannot beat for the price.

A blast to ride. The original GP bike for the street. Runs excellent.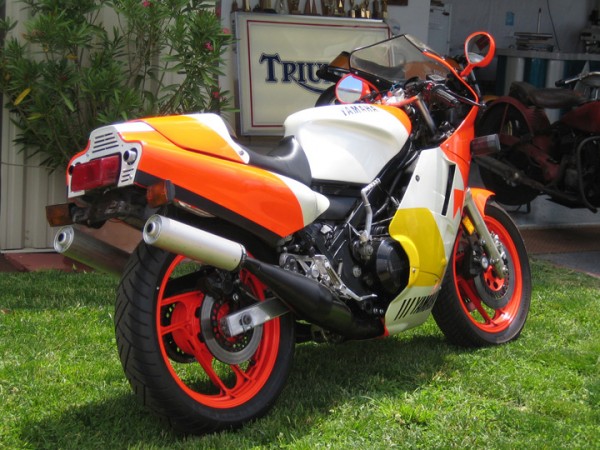 Although the striking livery is not stock, it does make the bike look like the period GP bike that it is. So if you can get near this thing without wanting to light up – or more importantly, without turning into a total hooligan in public – you might want to dig a little deeper. Current bidding is $6,000 with reserve still in place, but the auction is almost gone. Click the link to jump over the auction and check out all of the details on this one. Good luck and hurry!
MI