Update 3.1.2018: We first saw this California unicorn in mid-December last year and the auction was pulled before the conclusion. This time it's back with a buy-it-now of $12,900. Links updated. -dc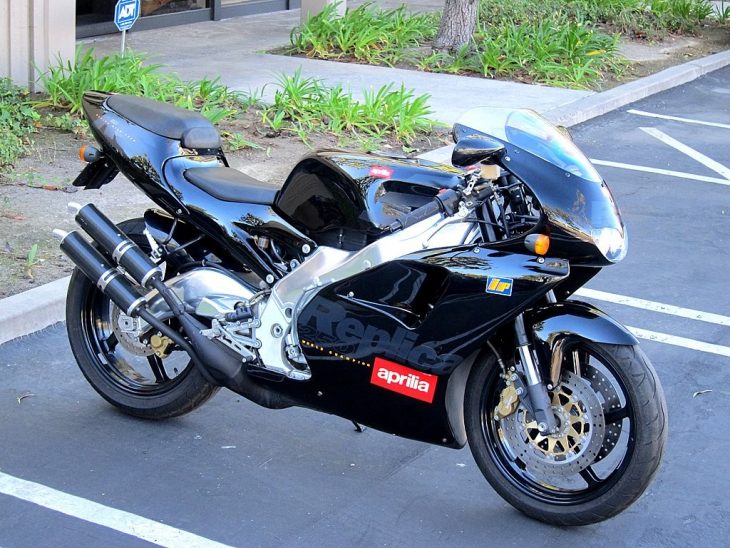 Built between 1995 and 2002, although the last couple years were "for off-road use only," the Aprilia RS250 was one of the last holdouts from the two-stroke brigade, following the RGV250 into history. It's also one of the best-looking: some folks can't say no to the garish neon graphics of their youth, but I'm a sucker for the basic black of the RS250. It helps to highlight the beautiful frame and swingarm that manage to look both strong and elegant. Every bike in the class used an aluminum beam frame, but units found on the RGV and NSR were far more straightforward and industrial-looking than the almost sculptural parts used by Aprilia.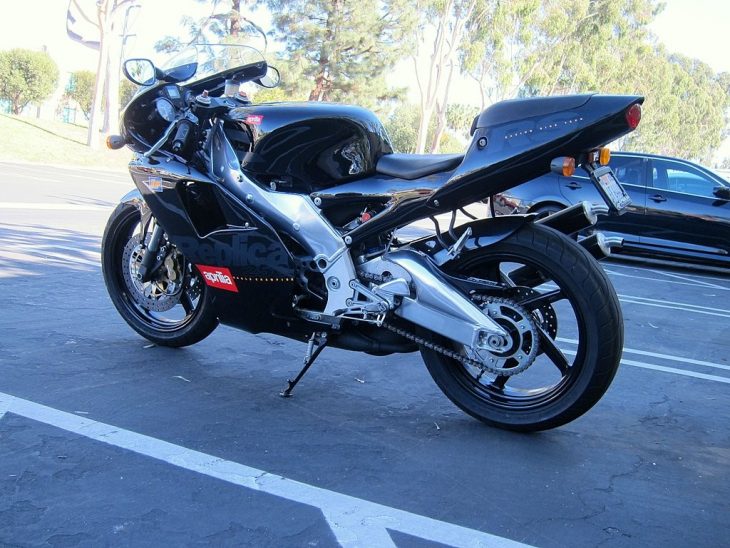 I'd be happy with any RS250, but I'm a particular fan of this earlier version's styling, and I think it's one of the best-looking sportbikes of all time. The gauges in particular look less horribly dated than on the later machines. The engine was the same across both versions, and was taken from Suzuki's fierce little RGV250Γ. Aprilia claims that it was "modified" but that appears to have been marketing claptrap: readers more intimately familiar with both machines and with no skin in the game swear they're identical, barring some minor "Aprilia" branding.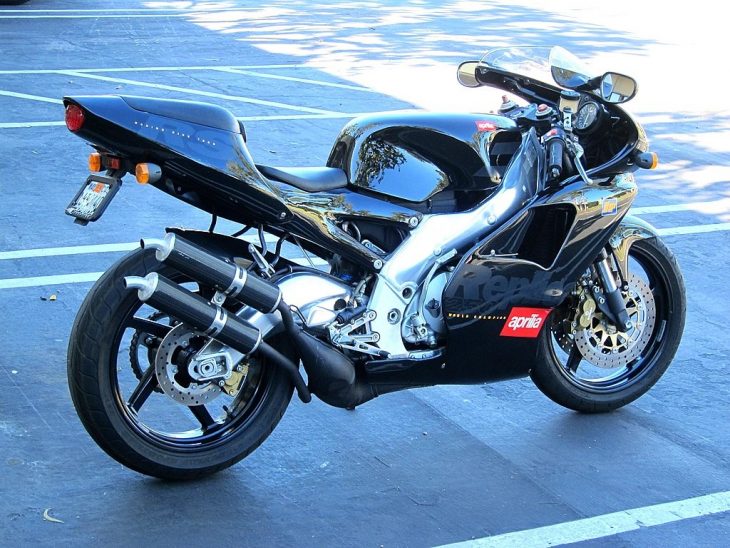 Of course, the the fact that the RS250 shared its engine with the RGV250 might lessen its pedigree somewhat, but makes the spares situation much more palatable. In this case, it might not be a problem, since it seems like this particular machine is destined to be lovingly admired instead of happily thrashed...
From the original eBay listing: 1997 Aprilia RS250 for Sale
1997 Aprilia RS250, 240 miles, and a California plate registered to its original 17 digit VIN. That should pretty much sum it up. Bike is in 100% stock original condition and still has the original tires on it. These bikes have the VJ22A RGV250 motor in them which is fantastic when mated to the RS250 chassis ands factory Brembo brakes. Starts right up and purrs away as expected. This is a highly collectible two stroke as not many of these exist and only a handful are registered for the street [see pics]. Current registration, California title in hand, sold as is. Enjoy the ride… The bike is for sale locally so the auction can end at any time, FYI.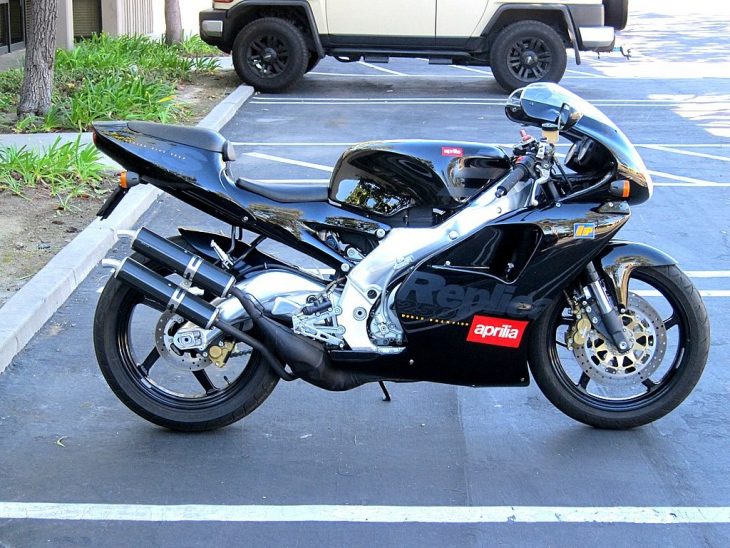 Bidding is very active, and up to $7,800 with a couple days left on the auction. It's always disappointing when the seller doesn't include more details about a bike, but what else is there to say? The thing has just 240 miles on it, so pretty much a couple weekends worth of canyon riding over the bike's entire 20 year life. The current tags add significantly to the value, since it's hard to get that paperwork for a grey-market bike in California without "knowing a guy." It's great to hear that it runs, but I can't imagine any new owner would put many more miles on it, and that is especially sad: I know a bunch of guys with very nice grey market two-strokes that would love a chance to thrash this little Aprilia out in the canyons.
-tad