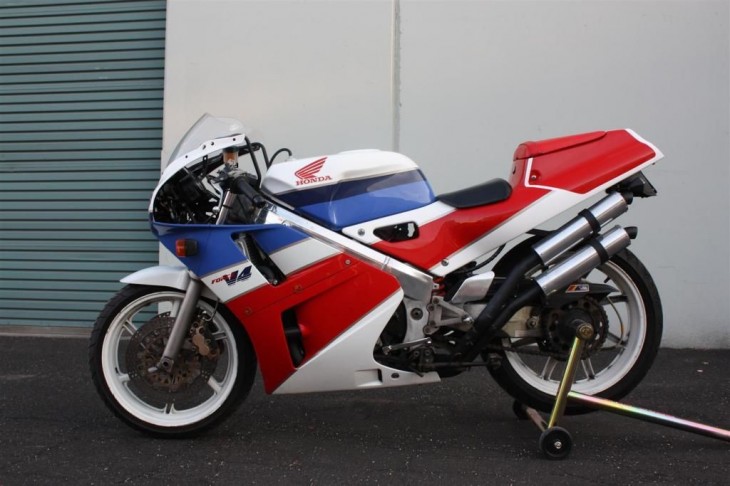 The Honda VFR400 model – also known as the NC30 or Baby RC30 – is one of the bikes that defines the grey-bike movement. It's not all about two strokes with a side of ring-a-ding ding when it comes to rarities and imports. Models with actual moving valves (disk and reed valves notwithstanding) also qualify. And in this group, the little NC30 is a real gem. Sporting a V4 configuration with gear driven cams, no other 400cc bike can match the sound of the VFR. Throw in RC30 themed body work, a single sided swingarm, and enough Honda technology to back up the looks, and you can see why the NC series is seen as the pinnacle of the 400cc segment. Style, power and sophistication – it's the Honda way.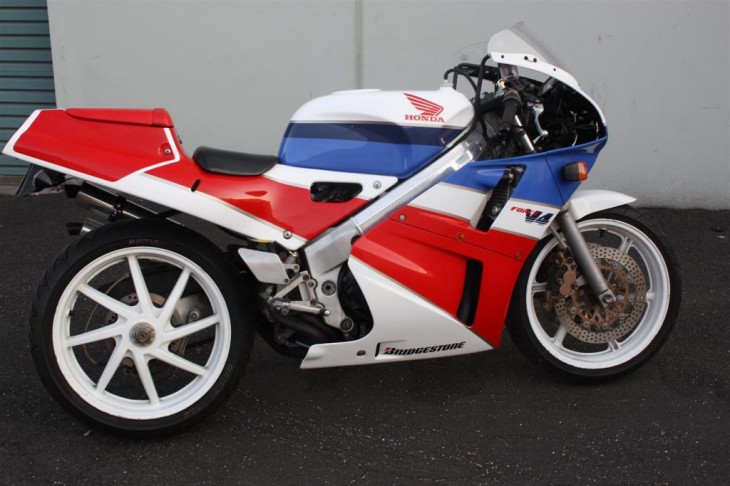 From the seller:
1993 Honda VFR 400 NC30 CALIFORNIA STREET PLATED LOTS OF SPARES!!

Rare 1993 VFR 400 NC30, correctly titled as 1993 Honda with 11 digit VIN, current 2014 tags and has been CA titled over 15 years!

This is one of my project bikes I am clearing out as I have not had time to work on it over the last year, I need to finish another bike and the NC needs to go.

There is a large number of spares that come with the bike, some new some used, lots of good stuff and a couple thousand dollars worth new.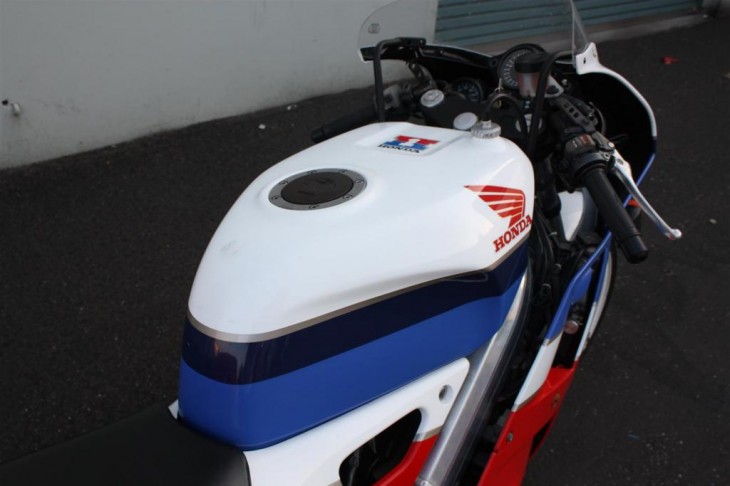 This particular bike is not exactly mint nor museum. That is not uncommon for these models, and many have had a pretty hard life. The seller indicates that this one could likely use a complete disassembly, cleaning and so forth. The good news is that there is a CA title and a ton of spares included. If you are looking for ride-away condition, you best look elsewhere. However if you are in the mood for a project, this one likely has your name on it. Check it out here (along with a lot of seller details and more pictures), and let us know what you think. Good luck!!
MI