This post is going to be a bit short because we have posted about this model a fair number of times previous, including earlier this month.  Also this bike is listed as being in new condition so the service info isn't an issue.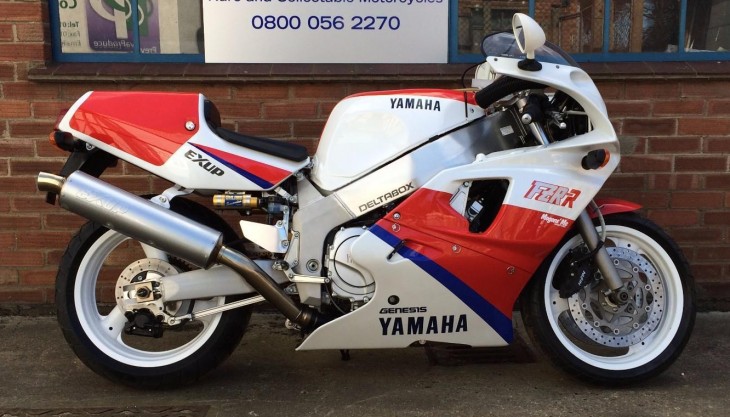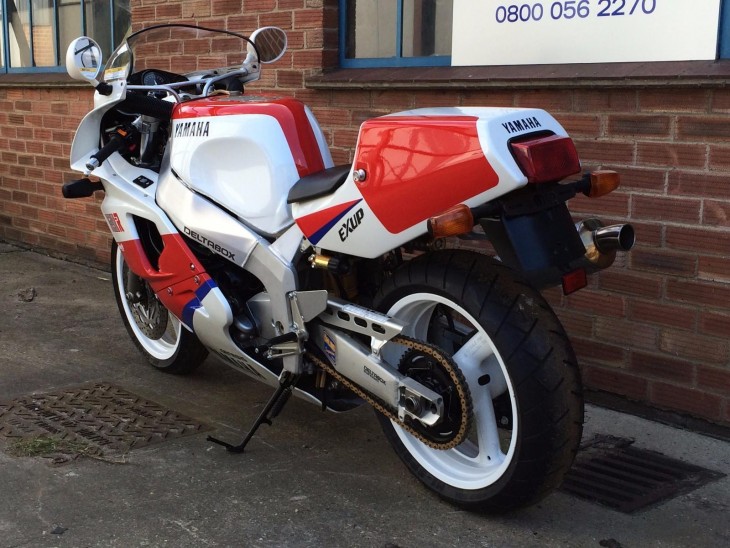 The Yamaha FZR 750R OW01.   Only 500 built, a true homologation bike, a legend among fans of early 1990's sportbikes…I could go on and on but instead, lets just make it so that anyone who isn't familiar with this bike can check our previous posts by clicking here or check out the info included in the ebay listing.
Simply put, these are legendary bikes that are highly desired by collectors.  And this one is brand new/never been used…and its also the dual headlight model preferred by most collectors (especially those of us in the US).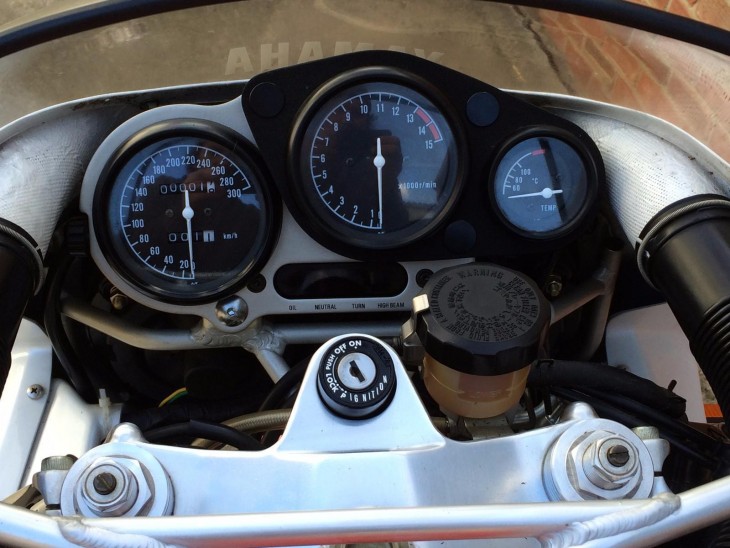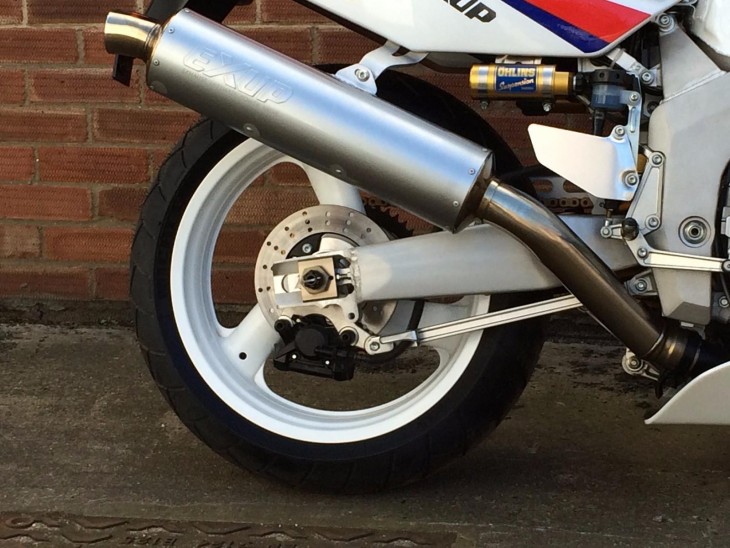 Since condition isn't really a concern, lets move on the final question – is this bike worth the $42,000 USD asking price?   My first instinct is no, especially when we had a VERY low mileage example in Switzerland posted earlier this month had an asking price of about $23,000 USD.  And both that bike and this one would also involve shipping costs and import taxes for anyone located in the states
However, this is a zero miles bike which is often considered by serious collectors as one of the top 3 collectible statuses (famous race bike and still in crate from factory/un-assembled being the higher ranked statuses).  Zero mile bikes do tend to invoke a premium over even gently ridden examples of about 20% so I think this one might be fairly priced between $26,500 – $32,000 USD.  Of course if this is a holy grail bike for your collection, you have to ask yourself – when do you really think you are going to see another zero miles 1990 Yamaha FZR750/OW01 again?
-Mary/Dallaslavowner