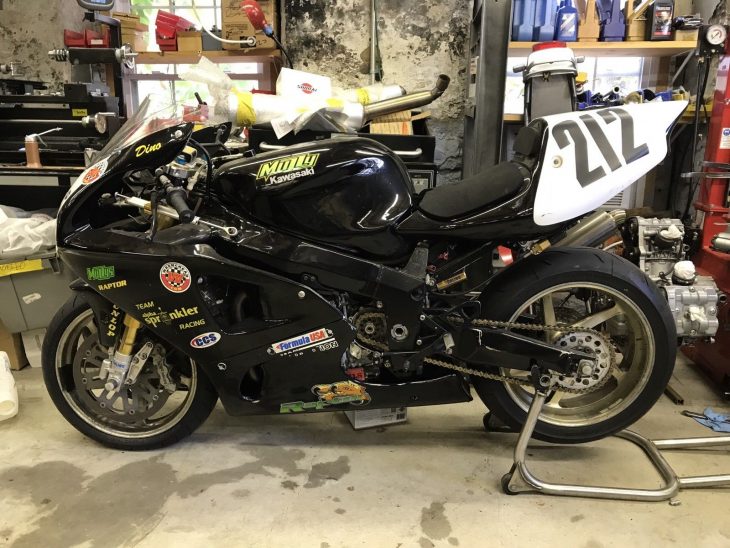 If you replace or heavily modify every single component of a motorcycle, does it become something entirely new? That's kind of the philosophy at work behind the Muzzy Raptor, a thoroughly massaged version of Kawasaki's ZX7RR built by tuner extraordinaire, Rob Muzzy. That might sound like the stage name of an 80s glam rocker, and "Raptor" could definitely be the name of a hair-metal band, but Rob Muzzy's memorable moniker is outshined only by his incredible racing successes in both AMA and World Superbike.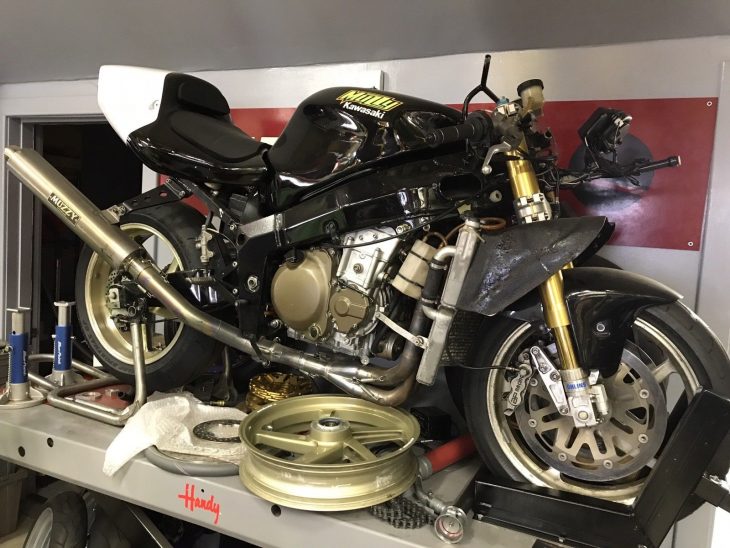 Muzzy basically disassembled a brand-new Kawasaki ZX-7Rs and rebuilt it from the ground up to build each Raptor, using top-shelf suspension and engine internals, including gear-driven camshafts. Various exotic options were available, including adjustable steering heads and swingarm pivots, along with a very slick, 916-esque single-sided swingarm. The Formula USA class or "FUSA," required that a minimum of fifty road-going examples be built. Muzzy probably didn't build quite enough Raptors to qualify, but it seems no one complained too loudly.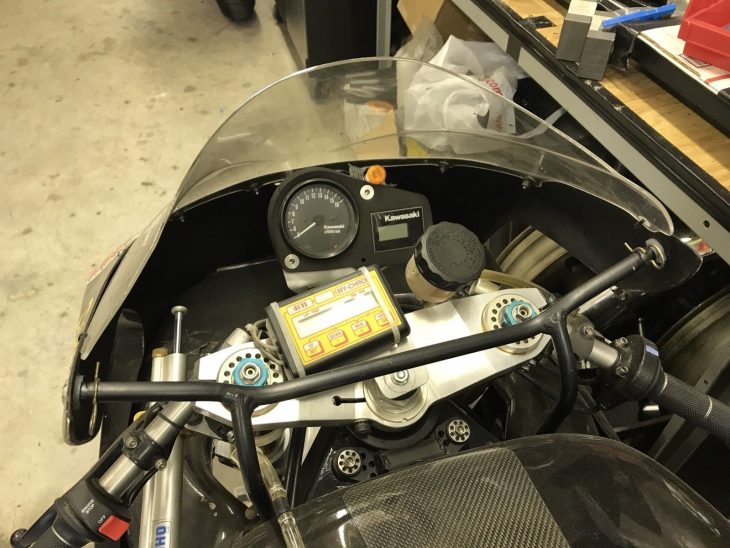 Roadbikes displaced either 750 or 850cc, although this pair of competition machines appear to be fitted with 800 and 750cc motors, presumably to meet race class requirements. Both engines have been heavily massaged, with the aforementioned gear-driven cams, and you can see the Öhlins forks and AP six piston front calipers for handling to match the power.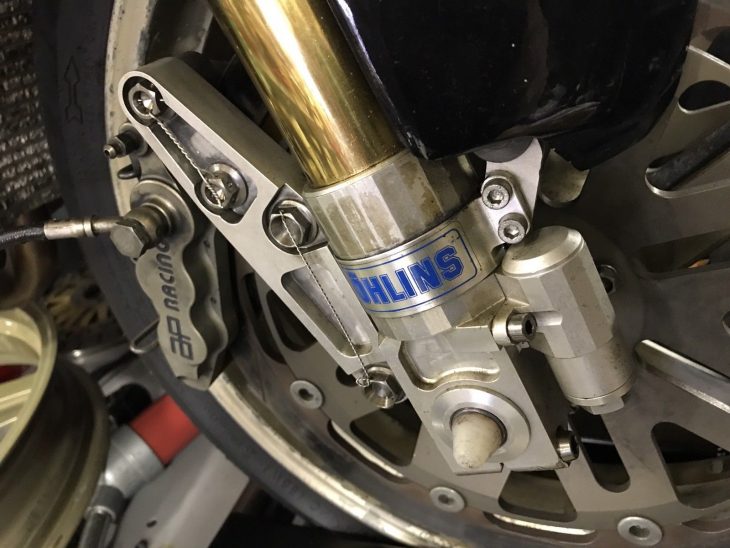 From the original eBay listing: A Pair of Kawasaki ZX7RR Muzzy Raptors for Sale
Twin Muzzy Raptor FUSA Race bikes. These were ridden by Dave Sadowski in FUSA and owned by a privateer. He made a deal with Muzzy to allow Sadowski to run the bikes at several FUSA events. Raptors have gear drive cams, gear drive oil pumps, billet crank, 800cc, with many World Superbike parts, custom pistons, valves, rods… you name it, they have it! One bike currently has the 800 motor, the other bike (with body off) has 1998 Doug Chandler 750 AMA motor. Spare freshly serviced 800 motor comes with bikes. Have all paper work to verify bikes and 750 motor from Muzzy.

Included with the 2 bikes are as pictured:

Spare 800 motor that was freshened by Muzzy with 0 time on it. All motors Tuned/maintained by Vic Vasola. Motors were sent back to Muzzy or direct to Vic ever 2 race weekends.
Body sets as pictured, I think there are 3-4 spare sets in various conditions. One brand new set.
1 carbon fiber tank with cap
3 spare magnesium wheels with rotors as shown.
These are very rare bikes and if they become legal for AHRMA Next Gen Superbike you will have a ready to win package.
Bikes will come with PA titles.

I have a ton of spares that are also available that I will sell separate which include several new mufflers, titanium headers, gearing, steering damper, pegs, levers, clutch parts, brake and clutch masters/perch/levers, wiring, coolant plumbing, stock forks, ohlins shocks, steering and engine mount eccentrics, fenders, front and rear sub frames, battery box… The list is huge and there is everything you need to race these bikes. I also have a 1997 ZX7RR street bike in pieces, all body work freshly painted by Sean Lezott of Connecticut Cycle Refinishing.
Hilariously, the bikes are claimed to come with Pennsylvania titles, so I'm guessing that you could theoretically convert them back to road use, assuming you live someplace with a permissive DMV. The Buy It Now price for the package is $39,995. For that price you get a pair of racing motorcycles and a boatload of spares, including bodywork and engines and, as the seller says, enough to use the bikes in anger. Considering the raw materials in this package, that seems like a good deal for someone looking for race-ready bikes or some very serious track day machinery.
-tad