First up is a good looking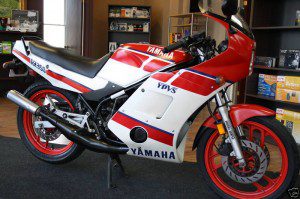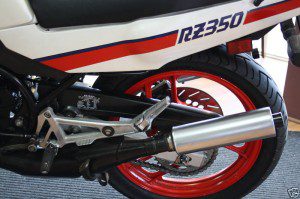 Bike information from the seller:
My Yamaha RZ350 1988 in A1 plus condition.The motor is full rebuilt (Cost me $1800.00)
The CLutch is new + Stearing bearing + Brake + fork seal + seat + battery etc. I put more than $4000.00 (I have all the invoice) on it.
I also done full paint like original except the side pannel near the seat. The gas tank receive acid treatment.
The paint job is not perfect but not far. It cost me with the sticker $1250.00
So i put aroung $5250.00 on it. Any question write to me using contact seller.
Also injection is A1 working perfectly.
It start on first kick. Everything work perfectly
This looks like it could be a ton of fun on the open road.
===============================================================================
Next up is a as well. Both of these gems are for sale by the same owner in Sherbrooke, Quebec, Canada.
This RG250 was listed on RSBFS back in August and is still for sale.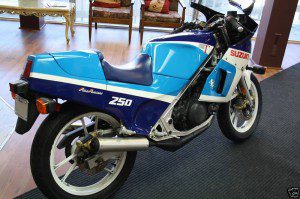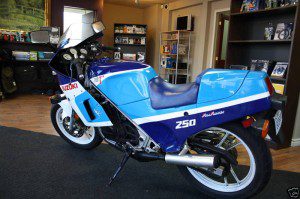 Quotes from the seller:
with 15 000 km (9000 miles)
This bike, when i bought it 2 years ago cost my $3900.00 and i put more than
$4000.00 to make it perfect. There is New Original Gas Tank and one side pannel.
There is a scratch on front fender back side.
Carburator, brake,tires,seat (front and back), mono seat, battery are new.
It start on first kick. Everything work perfectly.
I have all the invoice and evaluation price for this bike is more than $14000.00 is this condition
The seller seems to have a lot of $ into restoring these little bikes and it shows. Back in August I believe the RG was for sale on ebay for 4,500, but that may have been a starting price. Both have B.I.N prices of $5,300.00 so if you or your significant other has a cool 2 stroke on the wish list, these could be under the tree by Christmas.
dd